Topics > Northumberland > Northumberland Parishes and Townships - 1848
Northumberland Parishes and Townships - 1848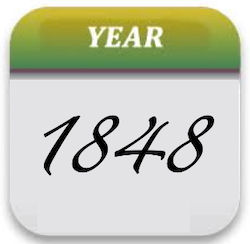 Welcome to Northumberland in 1848! At this time the county includes Newcastle and North Tyneside.
Information from old gazetteers (directories) give a fascinating insight into the past. The links below are for entries from: A Topographical Dictionary of England comprising the several counties, cities, boroughs, corporate and market towns, parishes, and townships..... 7th Edition, by Samuel Lewis, London, 1848.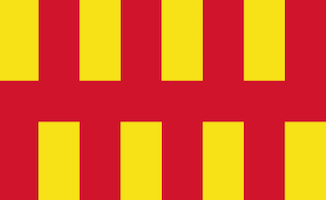 Use the links and search (below) to explore Northumberland in 1848.
| | | | | | | |
| --- | --- | --- | --- | --- | --- | --- |
| Name | Type | Population | Parish | Union | Ward | Division |
| Ancroft | Parochial chapelry | 1,670 | - | Berwick-upon-Tweed | Islandshire | North |
| Haggerston | Township | 197 | Ancroft | Berwick-upon-Tweed | Islandshire | North |
| Ancroft | Township | 491 | Ancroft | Berwick-upon-Tweed | Islandshire | North |
| Bambrough | Parish | 4,231 | Bambrough | Belford | N. Bambrough | North |
| Bambrough | Township | 375 | Bambrough | Belford | N. Bambrough | North |
| Beadnell | Chapelry | 323 | Bambrough | Belford | N. Bambrough | North |
| Lucker | Chapelry | 210 | Bambrough | Belford | N. Bambrough | North |
| North Sunderland | Chapelry | 1,103 | Bambrough | Belford | N. Bambrough | North |
| Adderstone | Township | 302 | Bambrough | Belford | N. Bambrough | North |
| Bambrugh Castle | Township | 59 | Bambrough | Belford | N. Bambrough | North |
| Bradford | Township | 34 | Bambrough | Belford | N. Bambrough | North |
| Budle | Township | 102 | Bambrough | Belford | N. Bambrough | North |
| Burton | Township | 111 | Bambrough | Belford | N. Bambrough | North |
| Elford | Township | 112 | Bambrough | Belford | N. Bambrough | North |
| Fleetham | Township | 52 | Bambrough | Belford | N. Bambrough | North |
| Glororum | Township | 53 | Bambrough | Belford | N. Bambrough | North |
| Hoppen | Township | 36 | Bambrough | Belford | N. Bambrough | North |
| Mousen | Township | 72 | Bambrough | Belford | N. Bambrough | North |
| Newham | Township | 359 | Bambrough | Belford | N. Bambrough | North |
| Newstead | Township | 113 | Bambrough | Belford | N. Bambrough | North |
| Outchester | Township | 122 | Bambrough | Belford | N. Bambrough | North |
| Ratchwood | Township | 19 | Bambrough | Belford | N. Bambrough | North |
| Shorestone | Township | 82 | Bambrough | Belford | N. Bambrough | North |
| Spindlestone | Township | 151 | Bambrough | Belford | N. Bambrough | North |
| Swinhoe | Township | 118 | Bambrough | Belford | N. Bambrough | North |
| Tughall | Township | 119 | Bambrough | Belford | N. Bambrough | North |
| Warenford | Township | 41 | Bambrough | Belford | N. Bambrough | North |
| Warenton | Township | 163 | Bambrough | Belford | N. Bambrough | North |
| Belford | Parish | 1,789 | Belford | Belford | N. Bambrough | North |
| Belford | Market Town | 1,157 | Belford | Belford | N. Bambrough | North |
| Delchant | Township | 178 | Belford | Belford | N. Bambrough | North |
| Easington | Township | 180 | Belford | Belford | N. Bambrough | North |
| Easington Grange | Township | 64 | Belford | Belford | N. Bambrough | North |
| Elwick | Township | 84 | Belford | Belford | N. Bambrough | North |
| Middleton | Township | 70 | Belford | Belford | N. Bambrough | North |
| Ross | Township | 56 | Belford | Belford | N. Bambrough | North |
| Bolam | Parish | 603 | Bolam | Morpeth + | W. Morpeth + | N & S |
| Bolam | Township | 66 | Bolam | Morpeth + | W. Morpeth + | N & S |
| Trewick | Township | 21 | Bolam | Morpeth + | W. Morpeth + | N & S |
| Bolam Vicarage | Township | 17 | Bolam | Morpeth + | W. Morpeth + | N & S |
| Gallowhill | Township | 41 | Bolam | Castle | W. Morpeth | North |
| Belsay | Township | 312 | Bolam | Morpeth + | W. Morpeth + | N & S |
| Bradford | Township | 38 | Bolam | Morpeth + | W. Morpeth + | N & S |
| Harnham | Township | 75 | Bolam | Morpeth + | W. Morpeth + | N & S |
| Shortflatt | Township | 33 | Bolam | Morpeth + | W. Morpeth + | N & S |
| Bothal | Parish | 800 | Bothal | Morpeth | E. Morprth | North |
| Ashington with Sheepwash | Township | 76 | Bothal | Morpeth | E. Morprth | North |
| Bothal-Demesne | Township | 249 | Bothal | Morpeth | E. Morprth | North |
| Longhirst | Township | 210 | Bothal | Morpeth | E. Morprth | North |
| Oldmoor | Township | 58 | Bothal | Morpeth | E. Morprth | North |
| Pegsworth | Township | 207 | Bothal | Morpeth | E. Morprth | North |
| Chollerton | Parish | 1,129 | Chollerton | Hexham | N.E. Tindale | South |
| Chollerton | Township | 155 | Chollerton | Hexham | N.E. Tindale | South |
| Barrasford | Township | | Chollerton | Hexham | N.E. Tindale | South |
| Colwell with Swinburn | Township | | Chollerton | Hexham | N.E. Tindale | South |
| Gunnerton with Chipchase | Township | 372 | Chollerton | Hexham | N.E. Tindale | South |
| Birtley | Parochial Chapelry | 472 | Birtley | Bellingham | N.E. Tindale | South |
| Buteland with Broomhope | Township | 145 | Birtley | Bellingham | N.E. Tindale | South |
| Corbridge | Parish | 2,103 | Corbridge | Hexham | E. Tindale | South |
| Corbridge | Township | 1,356 | Corbridge | Hexham | E. Tindale | South |
| Aydon | Township | 83 | Corbridge | Hexham | E. Tindale | South |
| Aydon-Castle | Township | 25 | Corbridge | Hexham | E. Tindale | South |
| Clarewood | Township | 55 | Corbridge | Hexham | E. Tindale | South |
| Dilston | Township | 200 | Corbridge | Hexham | E. Tindale | South |
| Halton | Chapelry | 46 | Corbridge | Hexham | E. Tindale | South |
| Halton Shields | Township | 59 | Corbridge | Hexham | E. Tindale | South |
| Thornborough | Township | 60 | Corbridge | Hexham | E. Tindale | South |
| Great Whittington | Township | 200 | Corbridge | Hexham | E. Tindale | South |
| Little Whittington | Township | 19 | Corbridge | Hexham | E. Tindale | South |
| Earsdon | Parish | 9,429 | Earsdon | Tynemouth | E. Castle | South |
| Earsdon | Township | 683 | Earsdon | Tynemouth | E. Castle | South |
| Backworth | Township | 413 | Earsdon | Tynemouth | E. Castle | South |
| South Blyth with Newsham | Township | 1,921 | Earsdon | Tynemouth | E. Castle | South |
| Burradon | Township | 97 | Earsdon | Tynemouth | E. Castle | South |
| Hartley | Township | 1,911 | Earsdon | Tynemouth | E. Castle | South |
| Holywell | Township | 1,164 | Earsdon | Tynemouth | E. Castle | South |
| Seaton-Delaval | Township | 1,568 | Earsdon | Tynemouth | E. Castle | South |
| Seghill | Township | 1,672 | Earsdon | Tynemouth | E. Castle | South |
| Seghill | Ecclesiastical district | 4,000 | Earsdon | Tynemouth | E. Castle | South |
| Ponteland | Parish | 1,094 | Ponteland | W. Castle | W. Castle | South |
| Kirkley | Township | 168 | Ponteland | W. Castle | W. Castle | South |
| Berwick Hill | Township | 112 | Ponteland | W. Castle | W. Castle | South |
| Little Callerton | Township | 34 | Ponteland | W. Castle | W. Castle | South |
| Coldcoats | Township | 36 | Ponteland | W. Castle | W. Castle | South |
| Darras Hall | Township | 15 | Ponteland | W. Castle | W. Castle | South |
| Higham Dykes | Township | 20 | Ponteland | W. Castle | W. Castle | South |
| Milburn | Township | 79 | Ponteland | W. Castle | W. Castle | South |
| Milburn-Grange | Township | 37 | Ponteland | W. Castle | W. Castle | South |
| Ponteland | Township | 424 | Ponteland | W. Castle | W. Castle | South |
| Hexham | Parish | 5,989 | Hexham | Hexham | S. Tindale | South |
| Hexham | Market Town | 4,742 | Hexham | Hexham | S. Tindale | South |
| Newbrough | Chapelry | 547 | Hexham | Hexham | S. Tindale | South |
| Shotley | Parish | 1,245 | Shotley | Hexham | E. Tindale | South |
| Shotley Low Quarter | Township | 713 | Shotley | Hexham | E. Tindale | South |
| Blanchland / Shotley High Quater | Chapelry | 476 | Shotley | Hexham | E. Tindale | South |
| Newbiggin | Township | 55 | Shotley | Hexham | E. Tindale | South |
| Tynemouth | Parish | 27,249 | Tynemouth | Tynemouth | E. Castle | South |
| Tynemouth | Township | 11,890 | Tynemouth | Tynemouth | E. Castle | South |
| Chirton | Township | 4,360 | Tynemouth | Tynemouth | E. Castle | South |
| Cullercoates | Township | 738 | Tynemouth | Tynemouth | E. Castle | South |
| Monkseaton | Township | 581 | Tynemouth | Tynemouth | E. Castle | South |
| Murton | Township | 438 | Tynemouth | Tynemouth | E. Castle | South |
| Preston | Township | 919 | Tynemouth | Tynemouth | E. Castle | South |
| North Shields | Township | 7,509 | Tynemouth | Tynemouth | E. Castle | South |
| Whitley | Township | 749 | Tynemouth | Tynemouth | E. Castle | South |
| Knaresdale | Parish | 491 | Knaresdale | Haltwhistle | W. Tindale | South |
| Kirkhaugh | Parish | 300 | Kirkhaugh | Haltwhistle | W. Tindale | South |
| Kyloe | Parish | 1,023 | Kyloe | Berwick-upon-Tweed | Islandshire | North |
| Kyloe | Township | 117 | Kyloe | Berwick-upon-Tweed | Islandshire | North |
| Beal with Lowlin | Township | 180 | Kyloe | Berwick-upon-Tweed | Islandshire | North |
| Berrington | Township | 316 | Kyloe | Berwick-upon-Tweed | Islandshire | North |
| Buckton | Township | 183 | Kyloe | Berwick-upon-Tweed | Islandshire | North |
| Fenwick | Township | 227 | Kyloe | Berwick-upon-Tweed | Islandshire | North |
| Lambley | Parish | 249 | Lambley | Haltwhistle | W. Tindale | South |
| Ashholme | Township | ? | Lambley | Haltwhistle | W. Tindale | South |
| Kirknewton | Parish | 1,726 | Kirknewton | Glendale | W. Glendale | North |
| Kirknewton | Township | 83 | Kirknewton | Glendale | W. Glendale | North |
| Lanton | Township | 83 | Kirknewton | Glendale | W. Glendale | North |
| Akeld | Township | 182 | Kirknewton | Glendale | W. Glendale | North |
| Coupland | Township | 109 | Kirknewton | Glendale | W. Glendale | North |
| Couldsmouth with Thompson's-Walls | Township | 38 | Kirknewton | Glendale | W. Glendale | North |
| Crookhouse | Township | 18 | Kirknewton | Glendale | W. Glendale | North |
| Greys Forest | Township | 56 | Kirknewton | Glendale | W. Glendale | North |
| Heath Pool | Township | 51 | Kirknewton | Glendale | W. Glendale | North |
| Howtell | Township | 191 | Kirknewton | Glendale | W. Glendale | North |
| Kilham | Township | 279 | Kirknewton | Glendale | W. Glendale | North |
| Milfield | Township | 225 | Kirknewton | Glendale | W. Glendale | North |
| West Newton | Township | 83 | Kirknewton | Glendale | W. Glendale | North |
| Paston | Township | 199 | Kirknewton | Glendale | W. Glendale | North |
| Selby's Forest | Township | 61 | Kirknewton | Glendale | W. Glendale | North |
| Yeavering | Township | 68 | Kirknewton | Glendale | W. Glendale | North |
| Edlingham | Parish | 659 | Edlingham | Alnwick | N. Coquetdale | North |
| Edlingham | Township | 138 | Edlingham | Alnwick | N. Coquetdale | North |
| Bolton | Chapelry | 128 | Edlingham | Alnwick | N. Coquetdale | North |
| Abberwick | Township | 170 | Edlingham | Alnwick | N. Coquetdale | North |
| Broom Park | Township | 63 | Edlingham | Alnwick | N. Coquetdale | North |
| Learchild | Township | 35 | Edlingham | Alnwick | N. Coquetdale | North |
| Lemmington | Township | 125 | Edlingham | Alnwick | N. Coquetdale | North |
| Longbenton | Parish | 8,711 | Longbenton | Tynemouth | Castle | South |
| Longbenton | Township | 2,451 | Longbenton | Tynemouth | Castle | South |
| Weetsleet | Township | 1,003 | Longbenton | Tynemouth | Castle | South |
| Seaton Burn (Weetsleet) | Village | | Longbenton | Tynemouth | Castle | South |
| Killingworth | Township | 1,787 | Longbenton | Tynemouth | Castle | South |
| Little Benton | Township | ? | Longbenton | Tynemouth | Castle | South |
| Walker | Township | 4,900 | Longbenton | Tynemouth | Castle | South |
| Carham | Parish | 1,274 | Carham | Glendale | W. Glendale | North |
| Tithe Hill (Learmouth) | Hamlet | ? | Carham | Glendale | W. Glendale | North |
| Learmouth | District | ? | Carham | Glendale | W. Glendale | North |
| Wark | Township | ? | Carham | Glendale | W. Glendale | North |
| Mindrum Mill | Township | ? | Carham | Glendale | W. Glendale | North |
| Moneylaws | Township | ? | Carham | Glendale | W. Glendale | North |
| St John Lee | Parish | 1,947 | St John Lee | Hexham | S. Tindale | South |
| West Acomb | Township | 571 | St John Lee | Hexham | S. Tindale | South |
| Anick | Township | 146 | St John Lee | Hexham | S. Tindale | South |
| Anick Grange | Township | 40 | St John Lee | Hexham | S. Tindale | South |
| Bingfield | Township | 111 | St John Lee | Hexham | S. Tindale | South |
| Cocklaw | Township | 172 | St John Lee | Hexham | S. Tindale | South |
| Fallowfield | Township | 74 | St John Lee | Hexham | S. Tindale | South |
| Hallington | Township | 105 | St John Lee | Hexham | S. Tindale | South |
| Portgate | Township | 18 | St John Lee | Hexham | S. Tindale | South |
| Sandhoe | Township | 273 | St John Lee | Hexham | S. Tindale | South |
| Wall | Township | 437 | St John Lee | Hexham | S. Tindale | South |
| Rothbury | Parish | 2,555 | Rothbury | Rothbury | W. Coquetdale | North |
| Rothbury | Town | 881 | Rothbury | Rothbury | W. Coquetdale | North |
| Bickerton | Township | 18 | Rothbury | Rothbury | W. Coquetdale | North |
| Caistron | Township | 54 | Rothbury | Rothbury | W. Coquetdale | North |
| Cartington | Township | 66 | Rothbury | Rothbury | W. Coquetdale | North |
| Debdon | Township | 13 | Rothbury | Rothbury | W. Coquetdale | North |
| Fallowlees | Township | 7 | Rothbury | Rothbury | W. Coquetdale | North |
| Flotterton | Township | 64 | Rothbury | Rothbury | W. Coquetdale | North |
| Hollinghill | Township | 114 | Rothbury | Rothbury | W. Coquetdale | North |
| Hepple | Township | 61 | Rothbury | Rothbury | W. Coquetdale | North |
| Hepple Demesne | Township | 23 | Rothbury | Rothbury | W. Coquetdale | North |
| Hesley Hurst | Township | 36 | Rothbury | Rothbury | W. Coquetdale | North |
| Lee Ward | Township | 91 | Rothbury | Rothbury | W. Coquetdale | North |
| Mount Healey | Township | 36 | Rothbury | Rothbury | W. Coquetdale | North |
| Newtown | Township | 57 | Rothbury | Rothbury | W. Coquetdale | North |
| Paperhaugh | Township | 52 | Rothbury | Rothbury | W. Coquetdale | North |
| Raw | Township | 38 | Rothbury | Rothbury | W. Coquetdale | North |
| Snitter | Township | 163 | Rothbury | Rothbury | W. Coquetdale | North |
| Thropton | Township | 207 | Rothbury | Rothbury | W. Coquetdale | North |
| Great Tosson with Ryehill | Township | 178 | Rothbury | Rothbury | W. Coquetdale | North |
| Little Tosson | Township | 31 | Rothbury | Rothbury | W. Coquetdale | North |
| Trewhitt | Township | 130 | Rothbury | Rothbury | W. Coquetdale | North |
| Warton | Township | 74 | Rothbury | Rothbury | W. Coquetdale | North |
| Whitton | Township | 82 | Rothbury | Rothbury | W. Coquetdale | North |
| Wreighill | Township | 29 | Rothbury | Rothbury | W. Coquetdale | North |
| Bellingham | Parish | ? | Bellingham | Bellingham | N.W. Tindale | South |
| Charlton East Quarter | Township | 173 | Bellingham | Bellingham | N.W. Tindale | South |
| Charlton West Quarter | Township | 176 | Bellingham | Bellingham | N.W. Tindale | South |
| The Nook | Township | 129 | Bellingham | Bellingham | N.W. Tindale | South |
| Tarretburn | Township | 247 | Bellingham | Bellingham | N.W. Tindale | South |
| Leemailing | Township | 325 | Bellingham | Bellingham | N.W. Tindale | South |
| Falstone | Parish | 560 | Falstone | Bellingham | N.W. Tindale | South |
| Plashets | Township | 222 | Falstone | Bellingham | N.W. Tindale | South |
| Wellhaugh | Township | 338 | Falstone | Bellingham | N.W. Tindale | South |
| Greystead | Parish | 219 | Greystead | Bellingham | N.W. Tindale | South |
| Chirdon | Township | 60 | Greystead | Bellingham | N.W. Tindale | South |
| Smalesmouth | Township | 159 | Greystead | Bellingham | N.W. Tindale | South |
| Newburn | Parish | 4,156 | Newburn | W. Castle | W. Castle | South |
| Newburn | Township | 943 | Newburn | W. Castle | W. Castle | South |
| Butterlaw | Township | 16 | Newburn | W. Castle | W. Castle | South |
| Black Callerton | Township | 158 | Newburn | W. Castle | W. Castle | South |
| Dalton | Township | 103 | Newburn | W. Castle | W. Castle | South |
| East Denton | Township | 543 | Newburn | W. Castle | W. Castle | South |
| West Denton | Township | 420 | Newburn | W. Castle | W. Castle | South |
| North Dissington | Township | 67 | Newburn | W. Castle | W. Castle | South |
| South Dissington | Township | 76 | Newburn | W. Castle | W. Castle | South |
| Newbiggin | Township | 38 | Newburn | W. Castle | W. Castle | South |
| Newburn Hall | Township | 665 | Newburn | W. Castle | W. Castle | South |
| Sugley | Township | 212 | Newburn | W. Castle | W. Castle | South |
| Lemington (Sugley) | Village | - | Newburn | W. Castle | W. Castle | South |
| Scotswood (East Denton) | Village | - | Newburn | W. Castle | W. Castle | South |
| Throckley | Township | 160 | Newburn | W. Castle | W. Castle | South |
| Wallbottle | Township | 683 | Newburn | W. Castle | W. Castle | South |
| Whorlton | Township | 60 | Newburn | W. Castle | W. Castle | South |
| High Callerton | Township | 131 | Newburn / Ponteland | W. Castle | W. Castle | South |
| Lesbury | Parish | 1,108 | Lesbury | Alnwick | S. Bambrough+ | North |
| Lesbury | Township | 404 | Lesbury | Alnwick | S. Bambrough+ | North |
| Alnmouth | Township | 480 | Lesbury | Alnwick | S. Bambrough+ | North |
| Bilton | Township | 121 | Lesbury | Alnwick | S. Bambrough+ | North |
| Hawkhill | Township | 75 | Lesbury | Alnwick | S. Bambrough+ | North |
| Wooden | Township | 28 | Lesbury | Alnwick | S. Bambrough+ | North |
| Alnham | Parish | 256 | Alnham | Rothbury | N. Coquetdale | North |
| Alnham | Township | 141 | Alnham | Rothbury | N. Coquetdale | North |
| Prendwick | Township | 53 | Alnham | Rothbury | N. Coquetdale | North |
| Screenwood | Township | 40 | Alnham | Rothbury | N. Coquetdale | North |
| Unthank | Township | 22 | Alnham | Rothbury | N. Coquetdale | North |
| St. John, Newcastle | Parish | | St. John, Newcastle | Newcastle | W. Castle | South |
| Benwell | Chapelry | 2,415 | St. John, Newcastle | Newcastle | W. Castle | South |
| Benwell | Township | 1,433 | St. John, Newcastle | Newcastle | W. Castle | South |
| Elswick (part of) | Township | 1,789 | St. John, Newcastle | Newcastle | W. Castle | South |
| Tweedmouth | Parish | 5,202 | Tweedmouth | Berwick-upon-Tweed | Islandshire | North |
| Tweedmouth | Township | 2,574 | Tweedmouth | Berwick-upon-Tweed | Islandshire | North |
| Ord | Township | 997 | Tweedmouth | Berwick-upon-Tweed | Islandshire | North |
| Spittle | Township | 1,631 | Tweedmouth | Berwick-upon-Tweed | Islandshire | North |
| Alnwick | Parish | 6,626 | Alnwick | Alnwick | E. Coquetdale | North |
| Alnwick | Township | | Alnwick | Alnwick | E. Coquetdale | North |
| Southside | Township | | Alnwick | Alnwick | E. Coquetdale | North |
| Shieldykes | Township | ? | Alnwick | Alnwick | E. Coquetdale | North |
| Abbeylands | Township | 295 | Alnwick | Alnwick | E. Coquetdale | North |
| Canongate | Township | 572 | Alnwick | Alnwick | E. Coquetdale | North |
| Denwick | Township | 210 | Alnwick | Alnwick | E. Coquetdale | North |
| Hulne Park | Township | | Alnwick | Alnwick | E. Coquetdale | North |
| Embleton | Parish | 2,030 | Embleton | Alnwick | S. Bambrough | North |
| Embleton | Township | 525 | Embleton | Alnwick | S. Bambrough | North |
| Broxfield | Township | 24 | Embleton | Alnwick | S. Bambrough | North |
| Brunton | Township | 59 | Embleton | Alnwick | S. Bambrough | North |
| Craster | Township | 247 | Embleton | Alnwick | S. Bambrough | North |
| Dunston | Township | 218 | Embleton | Alnwick | S. Bambrough | North |
| Fallodon | Township | 113 | Embleton | Alnwick | S. Bambrough | North |
| Newton-by-the-Sea | Township | 488 | Embleton | Alnwick | S. Bambrough | North |
| Rennington | Township | 245 | Embleton | Alnwick | S. Bambrough | North |
| Rock | Township | 227 | Embleton | Alnwick | S. Bambrough | North |
| Stamford | Township | 90 | Embleton | Alnwick | S. Bambrough | North |
| Throckrington | Parish | 193 | Throckrington | Bellingham | N.E. Tindale | South |
| Throckrington | Township | 42 | Throckrington | Bellingham | N.E. Tindale | South |
| Little Bavington | Township | 91 | Throckrington | Bellingham | N.E. Tindale | South |
| Sweethope | Township | 9 | Throckrington | Bellingham | N.E. Tindale | South |
| Cary Coats | Township | | Throckrington | Bellingham | N.E. Tindale | South |
| Hallystone | Parish | 443 | Hallystone | Rothbury | W. Coquetdale | North |
| Hallystone | Township | 125 | Hallystone | Rothbury | W. Coquetdale | North |
| Barrow | Township | 22 | Hallystone | Rothbury | W. Coquetdale | North |
| Dueshill | Township | 36 | Hallystone | Rothbury | W. Coquetdale | North |
| Harbottle | Township | 162 | Hallystone | Rothbury | W. Coquetdale | North |
| Linshiels | Township | 98 | Hallystone | Rothbury | W. Coquetdale | North |
| Lowick | Parish | 1,941 | Lowick | Glrndale | E. Glendale | North |
| Barmoor | Township | ? | Lowick | Glendale | E. Glendale | North |
| Beltingham | Hamlet (Ridley) | | Haltwhistle | Haltwhistle | W. Tindale | South |
| Haltwhistle | Parish | 4,655 | Haltwhistle | Haltwhistle | W. Tindale | South |
| Haltwhistle | Township | 984 | Haltwhistle | Haltwhistle | W. Tindale | South |
| Bellister | Township | 116 | Haltwhistle | Haltwhistle | W. Tindale | South |
| Blenkinsopp | Township | 845 | Haltwhistle | Haltwhistle | W. Tindale | South |
| Greenhead | Village | | Haltwhistle | Haltwhistle | W. Tindale | South |
| East Coanwood | Township | 139 | Haltwhistle | Haltwhistle | W. Tindale | South |
| Featherstone | Township | 265 | Haltwhistle | Haltwhistle | W. Tindale | South |
| Hartley Burn | Township | 288 | Haltwhistle | Haltwhistle | W. Tindale | South |
| Henshaw | Township | 569 | Haltwhistle | Haltwhistle | W. Tindale | South |
| Melkridge | Township | 290 | Haltwhistle | Haltwhistle | W. Tindale | South |
| Plainmellor | Township | 150 | Haltwhistle | Haltwhistle | W. Tindale | South |
| Ridley | Township | 258 | Haltwhistle | Haltwhistle | W. Tindale | South |
| Thirlwall | Township | 394 | Haltwhistle | Haltwhistle | W. Tindale | South |
| Thorngrafton | Township | 272 | Haltwhistle | Haltwhistle | W. Tindale | South |
| Wall Town | Township | 85 | Haltwhistle | Haltwhistle | W. Tindale | South |
| Warkworth | Parish | 3,512 | Warkworth | Alnwick | E. Coquetdale | North |
| Warkworth | Township | 785 | Warkworth | Alnwick | E. Coquetdale | North |
| Amble | Township | 724 | Warkworth | Alnwick | E. Coquetdale | North |
| Acklington | Township | 301 | Warkworth | Alnwick | E. Coquetdale | North |
| Acklington Park | Township | 133 | Warkworth | Alnwick | E. Coquetdale | North |
| Birling | Township | 80 | Warkworth | Alnwick | E. Coquetdale | North |
| Brotherwick | Township | 10 | Warkworth | Alnwick | E. Coquetdale | North |
| Bullock's Hall | Township | 19 | Warkworth | Alnwick | E. Coquetdale | North |
| Low Buston | Township | 115 | Warkworth | Alnwick | E. Coquetdale | North |
| High Buston | Township | 100 | Warkworth | Alnwick | E. Coquetdale | North |
| East Chevington | Township | 289 | Warkworth | Alnwick | E. Coquetdale | North |
| West Chevington | Township | 67 | Warkworth | Alnwick | E. Coquetdale | North |
| Gloster Hill | Township | 18 | Warkworth | Alnwick | E. Coquetdale | North |
| Hadston | Township | 71 | Warkworth | Alnwick | E. Coquetdale | North |
| Hauxley | Township | 457 | Warkworth | Alnwick | E. Coquetdale | North |
| Morwick | Township | 79 | Warkworth | Alnwick | E. Coquetdale | North |
| Sturton Grange | Township | 108 | Warkworth | Alnwick | E. Coquetdale | North |
| Togston | Township | 151 | Warkworth | Alnwick | E. Coquetdale | North |
| Walkmill | Township | 5 | Warkworth | Alnwick | E. Coquetdale | North |
| Hartburn | Parish | 1,322 | Hartburn | Morpeth | W. Morpeth | North & South |
| Hartburn | Township | 30 | Hartburn | Morpeth | W. Morpeth | North |
| High Angerton | Township | 75 | Hartburn | Morpeth | W. Morpeth | North |
| Low Angerton | Township | 64 | Hartburn | Morpeth | W. Morpeth | North |
| Cambo | Township | 99 | Hartburn | Morpeth | W. Morpeth | North |
| Corridge | Township | 22 | Hartburn | Morpeth | W. Morpeth | North |
| Deanham | Township | 43 | Hartburn | Morpeth | W. Morpeth | South |
| Favinley | Township | 12 | Hartburn | Morpeth | W. Morpeth | South |
| Greenleighton | Township | 13 | Hartburn | Morpeth | W. Morpeth | North |
| Hartburn-Grange | Township | 50 | Hartburn | Morpeth | W. Morpeth | North |
| Hartington | Township | 72 | Hartburn | Morpeth | W. Morpeth | North |
| Hartington-Hall | Township | 36 | Hartburn | Morpeth | W. Morpeth | North |
| Harwood | Township | 42 | Hartburn | Morpeth | W. Morpeth | North |
| Highlaws | Township | 16 | Hartburn | Morpeth | W. Morpeth | North |
| Long Witton | Township | 135 | Hartburn | Morpeth | W. Morpeth | North |
| North Middleton | Township | 92 | Hartburn | Morpeth | W. Morpeth | North |
| South Middleton | Township | 19 | Hartburn | Morpeth | W. Morpeth | North |
| Rothley | Township | 143 | Hartburn | Morpeth | W. Morpeth | North |
| East Shaftoe | Township | 38 | Hartburn | Morpeth | W. Morpeth | North |
| West Shaftoe | Township | 31 | Hartburn | Morpeth | W. Morpeth | North |
| East Thornton | Township | 51 | Hartburn | Morpeth | W. Morpeth | North |
| West Thornton | Township | 58 | Hartburn | Morpeth | W. Morpeth | North |
| Todridge | Township | 6 | Hartburn | Morpeth | W. Morpeth | North |
| Wallington | Township | 167 | Hartburn | Morpeth | W. Morpeth | North |
| Whitridge | Township | 9 | Hartburn | Morpeth | W. Morpeth | North |
| Bywell St Peter's | Parish | 1,512 | Bywell St Peter's | Hexham | E. Tindale | South |
| Bywell (part of) | Township | 131 | Bywell St Peter's | Hexham | E. Tindale | South |
| East Acomb | Township | 37 | Bywell St Peter's | Hexham | E. Tindale | South |
| Apperley | Township | 34 | Bywell St Peter's | Hexham | E. Tindale | South |
| Broomley | Township | 314 | Bywell St Peter's | Hexham | E. Tindale | South |
| Whittonstall | Chapelry | 184 | Bywell St Peter's | Hexham | E. Tindale | South |
| Espershields with Milshield | Township | 198 | Bywell St Peter's | Hexham | E. Tindale | South |
| High Fortherley | Township | 106 | Bywell St Peter's | Hexham | E. Tindale | South |
| Healey | Township | 65 | Bywell St Peter's | Hexham | E. Tindale | South |
| Newton | Township | 127 | Bywell St Peter's | Hexham | E. Tindale | South |
| Newton Hall | Township | 95 | Bywell St Peter's | Hexham | E. Tindale | South |
| Newlands | Township | 168 | Bywell St Peter's | Hexham | E. Tindale | South |
| Stelling | Township | 53 | Bywell St Peter's | Hexham | E. Tindale | South |
| Bywell St. Andrew's | Parish | 452 | Bywell St. Andrew's | Hexham | E. Tindale | South |
| Bywell (part of) | Township | 51 | Bywell St. Andrew's | Hexham | E. Tindale | South |
| Bearl | Township | 36 | Bywell St. Andrew's | Hexham | E. Tindale | South |
| Broomhaugh | Township | 100 | Bywell St. Andrew's | Hexham | E. Tindale | South |
| Riding | Township | 132 | Bywell St. Andrew's | Hexham | E. Tindale | South |
| Stocksfield Hall | Township | 29 | Bywell St. Andrew's | Hexham | E. Tindale | South |
| Styford | Township | 104 | Bywell St. Andrew's | Hexham | E. Tindale | South |
| Ellingham | Parish | 861 | Ellingham | Alnwick / Belford | S. Bambrough | North |
| Ellingham | Township | 270 | Ellingham | Alnwick / Belford | S. Bambrough | North |
| North Charlton | Township | 238 | Ellingham | Alnwick | S. Bambrough | North |
| South Charlton | Township | 188 | Ellingham | Alnwick | S. Bambrough | North |
| Chathill | Township | 18 | Ellingham | Belford | S. Bambrough | North |
| Doxford | Township | 56 | Ellingham | Alnwick | S. Bambrough | North |
| Preston | Township | 91 | Ellingham | Belford | S. Bambrough | North |
| Longhoughton | Parish | 772 | Longhoughton | Alnwick | S. Bambrough | North |
| Longhoughton | Township | 483 | Longhoughton | Alnwick | S. Bambrough | North |
| Littlehoughton | Township | 136 | Longhoughton | Alnwick | S. Bambrough | North |
| Boulmer with Seaton House | Township | 153 | Longhoughton | Alnwick | S. Bambrough | North |
| Holy Island | Parish | 1,209 | Holy Island | Berwick-upon-Tweed | Islandshire | North |
| Farne Islands | Township | 15 | Holy Island | Berwick-upon-Tweed | Islandshire | North |
| Fenham | Township | 140 | Holy Island | Berwick-upon-Tweed | Islandshire | North |
| Goswick | Township | 172 | Holy Island | Berwick-upon-Tweed | Islandshire | North |
| Eglingham | Parish | 1,832 | Eglingham | Alnwick / Wooler / Glendale | N. Coquetdale + | North |
| Eglingham | Township | 304 | Eglingham | | N. Coquetdale | North |
| Bassington | Township | 11 | Eglingham | Alnwick | N. Coquetdale | North |
| Beanley | Township | 176 | Eglingham | Alnwick | N. Coquetdale | North |
| New Bewick | Township | 121 | Eglingham | Glendale | N. Coquetdale | North |
| Old Bewick | Township | 176 | Eglingham | Glendale | N. Coquetdale | North |
| Brandon | Township | 147 | Eglingham | Glendale | N. Coquetdale | North |
| Branton | Township | 119 | Eglingham | Glendale | N. Coquetdale | North |
| Crawley | Township | 20 | Eglingham | Alnwick | N. Coquetdale | North |
| Ditchburn | Township | 60 | Eglingham | Alnwick | N. Coquetdale | North |
| Harehope | Township | 49 | Eglingham | Alnwick | N. Coquetdale | North |
| Hedgeley | Township | 72 | Eglingham | Alnwick | N. Coquetdale | North |
| East Lilburn | Township | 80 | Eglingham | Glendale | N. Coquetdale | North |
| West Lilburn | Township | 226 | Eglingham | Glendale | N. Coquetdale | North |
| Shipley | Township | 124 | Eglingham | Alnwick | N. Coquetdale | North |
| Titlington | Township | 70 | Eglingham | Alnwick | N. Coquetdale | North |
| Wooperton | Township | 77 | Eglingham | Glendale | N. Coquetdale | North |
| Dinnington | Parish | 761 | Dinnington | W. Castle | W. Castle | South |
| Dinnington | Township | ? | Dinnington | W. Castle | W. Castle | South |
| Mason | Township | 144 | Dinnington | W. Castle | W. Castle | South |
| Brenkley | Township | 56 | Dinnington | W. Castle | W. Castle | South |
| Horton Grange | Township | 64 | Dinnington | W. Castle | W. Castle | South |
| Prestwick | Township | 161 | Dinnington / Ponteland | W. Castle | W. Castle | South |
| Woolsington | Township | 74 | Dinnington | W. Castle | W. Castle | South |
| Jesmond | Township | 1,725 | St Andrew | Newcastle-upon-Tyne | E. Castle | South |
| Newcastle upon Tyne | Borough, Town | 49,860 | - | Newcastle-upon-Tyne | E. Castle | South |
| Alwinton (aka Allerton) | Parish | 1,255 | Alwinton | Rothbury | W. Coquetdale | North |
| Alwinton (aka Allerton) | Township | 78 | Alwinton | Rothbury | W. Coquetdale | North |
| Biddleston | Township | 140 | Alwinton | Rothbury | W. Coquetdale | North |
| Borrowdon | Township | 165 | Alwinton | Rothbury | W. Coquetdale | North |
| Clennell | Township | 18 | Alwinton | Rothbury | W. Coquetdale | North |
| Fairhaugh | Township | 5 | Alwinton | Rothbury | W. Coquetdale | North |
| Farnham | Township | 40 | Alwinton | Rothbury | W. Coquetdale | North |
| Linbriggs | Township | 62 | Alwinton | Rothbury | W. Coquetdale | North |
| Netherton North Side | Township | 54 | Alwinton | Rothbury | W. Coquetdale | North |
| Netherton South Side | Township | 74 | Alwinton | Rothbury | W. Coquetdale | North |
| Peals | Township | 87 | Alwinton | Rothbury | W. Coquetdale | North |
| Sharperton | Township | 89 | Alwinton | Rothbury | W. Coquetdale | North |
| Whitfield | Parish | 333 | Whitfield | Haltwistle | W. Tindale | South |
| Allendale | Parish | 5,729 | Allendale | Hexham | S. Tindale | South |
| Allendale | Market Town | 1,217 | Allendale | Hexham | S. Tindale | South |
| Broadside | Grieveship | 123 | Allendale | Hexham | S. Tindale | South |
| Catton | Grieveship | 535 | Allendale | Hexham | S. Tindale | South |
| High Forest | Grieveship | 1,600 | Allendale | Hexham | S. Tindale | South |
| Low Forest | Grieveship | 297 | Allendale | Hexham | S. Tindale | South |
| Keenly Park (Keenley) | Grieveship | 271 | Allendale | Hexham | S. Tindale | South |
| West Allen High | Grieveship | | Allendale | Hexham | S. Tindale | South |
| West Allen Low | Grieveship | | Allendale | Hexham | S. Tindale | South |
| Allenheads | Hamlet | | Allendale | Hexham | S. Tindale | South |
| Ninebanks | Chapelry | | Allendale | Hexham | S. Tindale | |
| Branxton | Parish | 261 | Branxton | Glendale | W. Glendale | North |
| Chatton | Parish | 1,725 | Chatton | Glendale | E. Glendale | North |
| Hazlerigg | Township | | Chatton | Glendale | E. Glendale | North |
| Weetwood | Township | | Chatton | Glendale | E. Glendale | North |
| Coldmartin | Township | | Chatton | Glendale | E. Glendale | North |
| Fowberry | Township | | Chatton | Glendale | E. Glendale | North |
| Lyham | Township | | Chatton | Glendale | E. Glendale | North |
| Chillingham | Parish | 459 | Chillingham | Glendale | E. Glendale | North |
| Chillingham | Township | 217 | Chillingham | Glendale | E. Glendale | North |
| Hepburn | Township | 108 | Chillingham | Glendale | E. Glendale | North |
| Newtown | Township | 134 | Chillingham | Glendale | E. Glendale | North |
| Cornhill | Parish | 823 | Cornhill | Berwick-upon-Tweed | Norhamshire | North |
| Corsenside | Parish | 1,108 | Corsenside | Bellingham | N.E. Tindale | North |
| Chesterhope | Hamlet | - | Corsenside | ? | N.E. Tindale | North |
| Norham | Parish | 2,934 | Norham | Berwick-upon-Tweed | Norhamshire | North |
| Norham | Township | 902 | Norham | Berwick-upon-Tweed | Norhamshire | North |
| Duddo | Township | 276 | Norham | Berwick-upon-Tweed | Norhamshire | North |
| Felkington | Township | 141 | Norham | Berwick-upon-Tweed | Norhamshire | North |
| Grindon | Township | 143 | Norham | Berwick-upon-Tweed | Norhamshire | North |
| Horncliffe | Township | 322 | Norham | Berwick-upon-Tweed | Norhamshire | North |
| Loanend | Township | 155 | Norham | Berwick-upon-Tweed | Norhamshire | North |
| Longridge | Township | 68 | Norham | Berwick-upon-Tweed | Norhamshire | North |
| Norham Mains | Township | 98 | Norham | Berwick-upon-Tweed | Norhamshire | North |
| Shoreswood | Township | 315 | Norham | Berwick-upon-Tweed | Norhamshire | North |
| Thornton | Township | 178 | Norham | Berwick-upon-Tweed | Norhamshire | North |
| Twizell | Township | 336 | Norham | Berwick-upon-Tweed | Norhamshire | North |
| Elsdon | Parish | 1,680 | Elsdon | Bellingham / Rothbury | S. Coquetdale | North |
| Elsdon | Township | 282 | Elsdon | | S. Coquetdale | North |
| Byrness | Chapelry | - | Elsdon | Rothbury | S. Coquetdale | North |
| Monkridge | Township | 111 | Elsdon | Rothbury | S. Coquetdale | North |
| Otterburn | Township | 412 | Elsdon | Bellingham | S. Coquetdale | North |
| Rochester | Township | 437 | Elsdon | Bellingham | S. Coquetdale | North |
| Troughend | Township | 314 | Elsdon | Bellingham | S. Coquetdale | North |
| Woodside | Township | 124 | Elsdon | Rothbury | S. Coquetdale | North |
| Felton | Township | 623 | Felton | Alnwick | E. Coquetdale | North |
| Elyhaugh | Township | 27 | Felton | Alnwick | E. Coquetdale | North |
| Swarland | Township | 194 | Felton | Alnwick | E. Coquetdale | North |
| Acton with Old Felton | Township | 111 | Felton | Alnwick | E. Coquetdale | North |
| Greens with Glantlees | Township | 79 | Felton | Alnwick | E. Coquetdale | North |
| Bockenfield | Township | 127 | Felton | Morpeth | E. Morpeth | North |
| Eshott | Township | 117 | Felton | Morpeth | E. Morpeth | North |
| East and West Thriston | Township | 307 | Felton | Alnwick | E. Morpeth | North |
| Brinkburn South-Side | Township | 55 | Felton | Rothbury | W. Morpeth | North |
| Long Framlington | Chapelry | 702 | Long Framlington | Rothbury | E. Coquetdale | North |
| Long Framlington | Township | 549 | Long Framlington | Rothbury | E. Coquetdale | North |
| Ford | Parish | 2,257 | Ford | Glendale | W. Glendale | North |
| Broomridge | Township | | Ford | Glendale | W. Glendale | North |
| Etal | Township | | Ford | Glendale | W. Glendale | North |
| Crookham | Township | | Ford | Glendale | W. Glendale | North |
| Gosforth | Parish | 3,020 | Gosforth | E. Castle / W. Castle | E. Castle / W. Castle | South |
| North Gosforth | Township | 132 | Gosforth | E. Castle | E. Castle | South |
| South Gosforth | Township | 224 | Gosforth | E. Castle | E. Castle | South |
| East Brunton | Township | 268 | Gosforth | W. Castle | W. Castle | South |
| West Brunton | Township | 109 | Gosforth | W. Castle | W. Castle | South |
| Coxlodge | Township | 924 | Gosforth | W. Castle | W. Castle | South |
| Fawdon | Township | 544 | Gosforth | W. Castle | W. Castle | South |
| East and West Kenton | Township | 819 | Gosforth | W. Castle | W. Castle | South |
| Kirkwhelpington | Parish | 705 | Kirkwhelpington | Bellingham | N.E. Tindale | South |
| Kirkwhelpington | Township | 241 | Kirkwhelpington | Bellingham | N.E. Tindale | South |
| Great Bavington | Township | 69 | Kirkwhelpington | Bellingham | N.E. Tindale | South |
| Capheaton | Township | 213 | Kirkwhelpington | Bellingham | N.E. Tindale | South |
| Catcherside | Township | 12 | Kirkwhelpington | Bellingham | N.E. Tindale | South |
| Coldwell | Township | 8 | Kirkwhelpington | Bellingham | N.E. Tindale | South |
| Crogdean | Township | 9 | Kirkwhelpington | Bellingham | N.E. Tindale | South |
| Fawns | Township | 8 | Kirkwhelpington | Bellingham | N.E. Tindale | South |
| Little Harle | Township | 51 | Kirkwhelpington | Bellingham | N.E. Tindale | South |
| West Harle | Township | 38 | Kirkwhelpington | Bellingham | N.E. Tindale | South |
| West Whelpington | Township | 56 | Kirkwhelpington | Bellingham | N.E. Tindale | South |
| Nether Witton | Parish | 464 | Nether Witton | Morpeth | W. Morpeth | North |
| Nether Witton | Township | 295 | Nether Witton | Morpeth | W. Morpeth | North |
| Coatyards | Township | 20 | Nether Witton | Morpeth | W. Morpeth | North |
| Ewesley | Township | 20 | Nether Witton | Morpeth | W. Morpeth | North |
| Healey with Comb-Hill | Township | 36 | Nether Witton | Morpeth | W. Morpeth | North |
| Nunnykirk | Township | 20 | Nether Witton | Morpeth | W. Morpeth | North |
| Ritton-Coltpark | Township | 50 | Nether Witton | Morpeth | W. Morpeth | North |
| Ritton-Whitehouse | Township | 26 | Nether Witton | Morpeth | W. Morpeth | North |
| Shilbottle | Parish | 1,208 | Shilbottle | Alnwick | E. Coquetdale | North |
| Shilbottle | Township | 549 | Shilbottle | Alnwick | E. Coquetdale | North |
| Hazon | Township | 85 | Shilbottle | Alnwick | E. Coquetdale | North |
| Newton-on-the-Moor | Township | 290 | Shilbottle | Alnwick | E. Coquetdale | North |
| Whittle | Township | 56 | Shilbottle | Alnwick | E. Coquetdale | North |
| Woodhouse | Township | 23 | Shilbottle | Alnwick | E. Coquetdale | North |
| Thorneyburn | Parish | 359 | Thorneyburn | Bellingham | N.W. Tindale | South |
| Thorneyburn | Township | 186 | Thorneyburn | Bellingham | N.W. Tindale | South |
| West Tarset | Township | 173 | Thorneyburn | Bellingham | N.W. Tindale | South |
| Simonburn | Parish | 1,029 | Simonburn | Hexham | N.W. Tindale | South |
| Simonburn | Township | 500 | Simonburn | Hexham | N.W. Tindale | South |
| Park-Warks with Pratts-Park | Township | | Simonburn | Hexham | N.W. Tindale | South |
| Humshaugh | Chapelry | 411 | Simonburn | Hexham | N.W. Tindale | South |
| Slaley | Parish | 547 | Slaley | Hexham | E. Tindale | South |
| Wallsend | Parish | 4,758 | Wallsend | Tynemouth | E. Castle | South |
| Wallsend | Township | 1,988 | Wallsend | Tynemouth | E. Castle | South |
| Howden-Pans | Township | 1,296 | Wallsend | Tynemouth | E. Castle | South |
| Willington | Township | 1,474 | Wallsend | Tynemouth | E. Castle | South |
| Warden | Parish | 2,987 | Warden | Hexham | N.W. Tindale | South |
| Warden | Township | 532 | Warden | Hexham | N.W. Tindale | South |
| Brokenheugh | Township | 250 | Warden | Hexham | N.W. Tindale | South |
| Deanraw | Township | 673 | Warden | Hexham | N.W. Tindale | South |
| Elrington | Quarter | 337 | Warden | Hexham | N.W. Tindale | South |
| Lipwood | Township | 648 | Warden | Hexham | N.W. Tindale | South |
| Newbrough | Chapelry | 547 | Warden | Hexham | N.W. Tindale | South |
| Haydon | Chapelry | 1,893 | Warden | Hexham | N.W. Tindale | South |
| Whalton | Parish | 531 | Whalton | W. Castle | W. Castle | South |
| Whalton | Township | 315 | Whalton | W. Castle | W. Castle | South |
| Newham | Township | 65 | Whalton | W. Castle | W. Castle | South |
| Ogle | Township | 121 | Whalton | W. Castle | W. Castle | South |
| Riplington | Township | 30 | Whalton | W. Castle | W. Castle | South |
| Morpeth | Parish | 4,415 | Morpeth | E. Castle / W. Castle | S. Morpeth / W. Morpeth | North |
| Morpeth | Town | 3,441 | Morpeth | Morpeth | Castle / Morpeth | North /S |
| Buller's Green | Township | 169 | Morpeth | Morpeth | W. Morpeth | North |
| Hepscott | Township | 183 | Morpeth | Norpeth | E. Castle | North |
| Newminster Abbey | Township | 107 | Morpeth | Morpeth | W. Morpeth / W. Castle | North / S |
| Shilvington | Township | 92 | Morpeth | W. Castle | W. Castle | South |
| Tranwell with High Church | Township | 55 | Morpeth | Morpeth | W. Castle | North |
| Twizell | Township | 45 | Morpeth | W. Castle | W. Castle | South |
| Ulgham | Chapelry | 368 | Morpeth | Morpeth | E. Morpeth | North |
| Stamfordham | Parish | 1,777 | Stamfordham | Castle | N.E. Tindale | South |
| Bitchfield | Township | 36 | Stamfordham | Castle | N.E. Tindale | South |
| Black Heddon | Township | 73 | Stamfordham | Castle | N.E. Tindale | South |
| Cheeseburn Grange | Township | 56 | Stamfordham | Castle | N.E. Tindale | South |
| Fenwick | Township | 66 | Stamfordham | Castle | N.E. Tindale | South |
| Hawkwell | Township | 176 | Stamfordham | Castle | N.E. Tindale | South |
| Heugh | Township | 442 | Stamfordham | Castle | N.E. Tindale | South |
| Ingoe | Township | 231 | Stamfordham | Castle | N.E. Tindale | South |
| Kearsley | Township | 11 | Stamfordham | Castle | N.E. Tindale | South |
| East Matfen | Township | 110 | Stamfordham | Castle | N.E. Tindale | South |
| West Matfen | Township | 429 | Stamfordham | Castle | N.E. Tindale | South |
| Nesbit | Township | 35 | Stamfordham | Castle | N.E. Tindale | South |
| Ouston | Township | 21 | Stamfordham | Castle | N.E. Tindale | South |
| Ryall | Township | 87 | Stamfordham | Castle | N.E. Tindale | South |
| Wallridge | Township | 4 | Stamfordham | Castle | N.E. Tindale | South |
| Ilderton | Parish | 585 | Ilderton | Glendale | N. Coquetdale | North |
| Ilderton | Township | 121 | Ilderton | Glendale | N. Coquetdale | North |
| Middleton Hall | Township | 64 | Ilderton | Glendale | N. Coquetdale | North |
| North Middleton | Township | 129 | Ilderton | Glendale | N. Coquetdale | North |
| South Middleton | Township | 78 | Ilderton | Glendale | N. Coquetdale | North |
| Roddam | Township | 270 | Ilderton | Glendale | N. Coquetdale | North |
| Roseden | Township | 83 | Ilderton | Glendale | N. Coquetdale | North |
| Stannington | Parish | 1,121 | Stannington | Castle | W. Castle | South |
| Stannington | Township | | Stannington | Castle | W. Castle | South |
| Blagdon | Township | | Stannington | Castle | W. Castle | South |
| Bellasis | Township | | Stannington | Castle | W. Castle | South |
| Clifton with Coldwell | Township | | Stannington | Castle | W. Castle | South |
| Duddo | Township | | Stannington | Castle | W. Castle | South |
| Plessey with Shotton | Township | 387 | Stannington | Castle | W. Castle | South |
| Saltwick | Township | | Stannington | Castle | W. Castle | South |
| Longhorsley | Parish | 922 | Longhorsley | Rothbury | W. Morpeth | North |
| Bigge's Quarter | Township | 252 | Longhorsley | Rothbury | W. Morpeth | North |
| Freeholders' Quarter | Township | 109 | Longhorsley | Rothbury | W. Morpeth | North |
| Longshaws | Township | 48 | Longhorsley | Rothbury | W. Morpeth | North |
| Riddell's Quarter | Township | 175 | Longhorsley | Rothbury | W. Morpeth | North |
| Stanton | Township | 128 | Longhorsley | Rothbury | W. Morpeth | North |
| Todburn | Township | 22 | Longhorsley | Rothbury | W. Morpeth | North |
| Wingates | Township | 175 | Longhorsley | Rothbury | W. Morpeth | North |
| Witton Shields | Township | 13 | Longhorsley | Rothbury | W. Morpeth | North |
| Bedlington | Parish | 3,155 | Bedlington | Morpeth | Bedlington | North |
| Bedlington | Township | 2,023 | Bedlington | Morpeth | Bedlington | North |
| North Blyth | Township | 123 | Bedlington | Morpeth | Bedlington | North |
| Cambois | Township | 109 | Bedlington | Morpeth | Bedlington | North |
| Choppington | Township | 167 | Bedlington | Morpeth | Bedlington | North |
| Netherton | Township | 436 | Bedlington | Morpeth | Bedlington | North |
| East Sleekburn | Township | 72 | Bedlington | Morpeth | Bedlington | North |
| West Sleekburn | Township | 225 | Bedlington | Morpeth | Bedlington | North |
| Widdrington | Parochial Chapelry | 447 | - | Morpeth | E. Morpeth | North |
| Druridge | Hamlet | 58 | Widdrington | Morpeth | E. Morpeth | North |
| Woodhorn | Parish | 1,618 | Woodhorn | Morpeth | E. Morpeth | North |
| Woodhorn | Township | 168 | Woodhorn | Morpeth | E. Morpeth | North |
| Cresswell | Township | 253 | Woodhorn | Morpeth | E. Morpeth | North |
| Ellington | Township | 286 | Woodhorn | Morpeth | E. Morpeth | North |
| Hirst | Township | 42 | Woodhorn | Morpeth | E. Morpeth | North |
| Lynemouth | Township | 31 | Woodhorn | Morpeth | E. Morpeth | North |
| North Seaton | Township | 157 | Woodhorn | Morpeth | E. Morpeth | North |
| Woodhorn Demesne | Township | 15 | Woodhorn | Morpeth | E. Morpeth | North |
| Newbiggin | Chapelry | 760 | Woodhorn | Morpeth | E. Morpeth | North |
| Kirkharle | Parish | 382 | Kirkharle | Bellingham | N.E. Tindale | South |
| Kirkharle | Township | 210 | Kirkharle | Bellingham | N.E. Tindale | South |
| Kirkheaton | Chapelry | 164 | Kirkharle | Bellingham | N.E. Tindale | South |
| Hawick | Township | 8 | Kirkharle | Bellingham | N.E. Tindale | South |
| Ovingham | Parish | 3,429 | Ovingham | Hexham | E. Tindale | South |
| Ovingham | Township | 257 | Ovingham | Hexham | E. Tindale | South |
| Dukershagg | Township | 7 | Ovingham | Hexham | E. Tindale | South |
| Eltringham | Township | 87 | Ovingham | Hexham | E. Tindale | South |
| Harlow Hill | Township | 137 | Ovingham | Hexham | E. Tindale | South |
| Hedley-on-the-Hill | Township | 229 | Ovingham | Hexham | E. Tindale | South |
| Hedley Woodside | Township | 73 | Ovingham | Hexham | E. Tindale | South |
| Horsley | Township | 286 | Ovingham | Hexham | E. Tindale | South |
| Mickley | Township | 297 | Ovingham | Hexham | E. Tindale | South |
| Nafferton | Township | 35 | Ovingham | Hexham | E. Tindale | South |
| Ovington | Township | 380 | Ovingham | Hexham | E. Tindale | South |
| Prudhoe | Township | 369 | Ovingham | Hexham | E. Tindale | South |
| Prudhoe Castle | Township | 126 | Ovingham | Hexham | E. Tindale | South |
| Rutchester | Township | 51 | Ovingham | Hexham | E. Tindale | South |
| Spittle | Township | 10 | Ovingham | Hexham | E. Tindale | South |
| Welton | Township | 59 | Ovingham | Hexham | E. Tindale | South |
| Whittle | Township | 31 | Ovingham | Hexham | E. Tindale | South |
| Wylam | Township | 984 | Ovingham | Hexham | E. Tindale | South |
| Horton | Parish / Parochial Chapelry | 2,838 | Horton | Tynemouth | E. Castle | South |
| Horton | Township | 218 | Horton | Tynemouth | E. Castle | South |
| East Hartford | Township | 26 | Horton | Tynemouth | E. Castle | South |
| West Hartford | Township | 39 | Horton | Tynemouth | E. Castle | South |
| Cowpen | Township | 2,464 | Horton | Tynemouth | E. Castle | South |
| Bebside | Township | 91 | Horton | Tynemouth | E. Castle | South |
| Haughton | Township | 118 | Simonburn | Hexham | N.W. Tindale | South |
| Whittingham | Parish | 1,896 | Whittingham | Rothbury | N. Croquetdale | North |
| Whittingham | Township | 681 | Whittingham | Rothbury | N. Croquetdale | North |
| Callaley with Yetlington | Township | 306 | Whittingham | Rothbury | N. Croquetdale | North |
| Glanton | Township | 592 | Whittingham | Alnwick | N. Croquetdale | North |
| Lorbottle | Township | 114 | Whittingham | Rothbury | N. Croquetdale | North |
| Great Ryle | Township | 67 | Whittingham | Rothbury | N. Croquetdale | North |
| Little Ryle | Township | 42 | Whittingham | Rothbury | N. Croquetdale | North |
| Shawdon | Township | 94 | Whittingham | Alnwick | N. Croquetdale | North |
| Mitford | Parish | 733 | Mitford | Morpeth | W. Castle / W. Morpeth | North |
| Mitford | Township | 220 | Mitford | Morpeth | W. Morpeth | North |
| Benridge | Township | 70 | Mitford | Morpeth | W. Morpeth | North |
| Edington | Township | 23 | Mitford | Morpeth | W. Castle | North |
| High & Low Highlaws (Heighley) | Township | 111 | Mitford | Morpeth | W. Morpeth | North |
| Molesden | Township | 40 | Mitford | Morpeth | | North |
| Newton Park | Township | 15 | Mitford | Morpeth | | North |
| Newton Underwood | Township | 92 | Mitford | Morpeth | W. Morpeth | North |
| Nunriding | Township | 41 | Mitford | Morpeth | W. Morpeth | North |
| Pigdon | Township | 50 | Mitford | Morpeth | W. Morpeth | North |
| Spittle Hill | Township | 12 | Mitford | Morpeth | W. Morpeth | North |
| Throphill | Township | 59 | Mitford | Morpeth | W. Morpeth | North |
| Doddington | Parish | 941 | Doddington | Glendale | E. Glendale | North |
| Doddington | Township | 441 | Doddington | Glendale | E. Glendale | North |
| Nesbit | Township | 59 | Doddington | Glendale | E. Glendale | North |
| Earle or Yeard-Hill | Township | 80 | Doddington | Glendale | E. Glendale | North |
| Ewart | Township | 176 | Doddington | Glendale | E. Glendale | North |
| Humbleton | Township | 185 | Doddington | Glendale | E. Glendale | North |
| Guyzance | Extra-parochial district | 205 | - | Alnwick | E. Coquetdale | North |
| Heddon-on-the-Wall | Parish | 753 | Heddon-on-the-Wall | Castle | E. Tindale | South |
| Heddon-on-the-Wall | Township | 391 | Heddon-on-the-Wall | Castle | E. Tindale | South |
| East Heddon | Township | 42 | Heddon-on-the-Wall | Castle | W. Castle | South |
| West Heddon | Township | 26 | Heddon-on-the-Wall | Castle | E. Tindale | South |
| Houghton with Close House | Township | 127 | Heddon-on-the-Wall | Castle | E. Tindale | South |
| Eachwick | Township | 101 | Heddon-on-the-Wall | Castle | E. Tindale | South |
| Whitchester | Township | 66 | Heddon-on-the-Wall | Castle | E. Tindale | South |
| Berwick-upon-Tweed | Parish | 8,484 | Berwick-upon-Tweed | Berwick-upon-Tweed | Berwickshire | North |
| Cramlington | Parochial Chapelry | 2,657 | Cramlington | Tynemouth | E. Castle | South |
| Howick | Parish | 242 | Howick | Alnwick | S. Bambrough | North |
| Hebron | Parish | 633 | Hebron | Morpeth | W. Morpeth | North |
| Hebron | Township | 124 | Hebron | Morpeth | W. Morpeth | North |
| Earsdon | Township | 86 | Hebron | Morpeth | W. Morpeth | North |
| Earsdon Forest | Township | 31 | Hebron | Morpeth | W. Morpeth | North |
| Tritlington | Township | 131 | Hebron | Morpeth | W. Morpeth | North |
| Causey Park | Township | 116 | Hebron | Morpeth | W. Morpeth | North |
| Cockle Park | Township | 53 | Hebron | Morpeth | W. Morpeth | North |
| Fenrother | Township | 92 | Hebron | Morpeth | W. Morpeth | North |
| Ingram | Parish | 220 | Ingram | Glendale | N. Coquetdale | North |
| Ingram with Linop and Greenshaw-Hill | Township | 92 | Ingram | Glendale | N. Coquetdale | North |
| Fawdon with Clinch and Hartside | Township | 54 | Ingram | Glendale | N. Coquetdale | North |
| Reaveley | Township | 74 | Ingram | Glendale | N. Coquetdale | North |
| Kidland | Extra Parochial | 63 | Kidland | Rothbury | W. Coquetdale | North |
| Kirkhaugh | Parish | 300 | Kirkhaugh | Haltwhistle | W. Tindale | South |
| Meldon | Parish | 152 | Meldon | Morpeth | W. Castle | South |
| Masters Close | Extra Parochial | 11 | - | Hexham | E. Tindale | South |
| Monks House | Extra Parochial | 16 | - | Berwick-upon-Tweed | Islandshire | North |
| Wooler | Parish & Market Town | 1874 | Wooler | Glendale | E. Glendale | North |
| Fenton | Township | 205 | Wooler | Glendale | E. Glendale | North |
| River Green | Extra Parochial | 48 | - | Morpeth | W. Castle | South |
Masters Close, 1848