Topics > Northumberland > Bradford (nr Bambrugh)
Bradford (nr Bambrugh)
Bradford is a hamlet in Northumberland located by Waren Burn. It is two and a half miles south-west of Bamburgh and a similar distance south-east of Belford. Waren Mill and Budle Bay are just over a mile to the north. Historically, Bradford was a township in the ancient parish of Bambrough. Today, the village forms part of Adderstone with Lucker Civil Parish.
BRADFORD, a township, in the parish of Bambrough, union of Belford, N. division of Bambrough ward and of Northumberland, 4½ miles (E.S.E.) from Belford; containing 34 inhabitants. It is situated on the west side of the river Warn, near the road between Belford and Alnwick, and not very far from the sea.
Extract from: A Topographical Dictionary of England comprising the several counties, cities, boroughs, corporate and market towns, parishes, and townships..... 7th Edition, by Samuel Lewis, London, 1848.
Not to be confused with the smaller hamlet of Bradford near Bolam, also in Northumberland.
Northumberland
Bamburgh Parish, 1855
Bamburgh Parish, 1848
Adderstone with Lucker Civil Parish
Waren Burn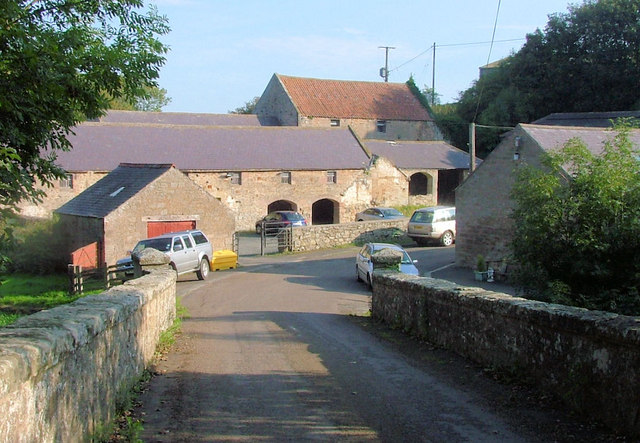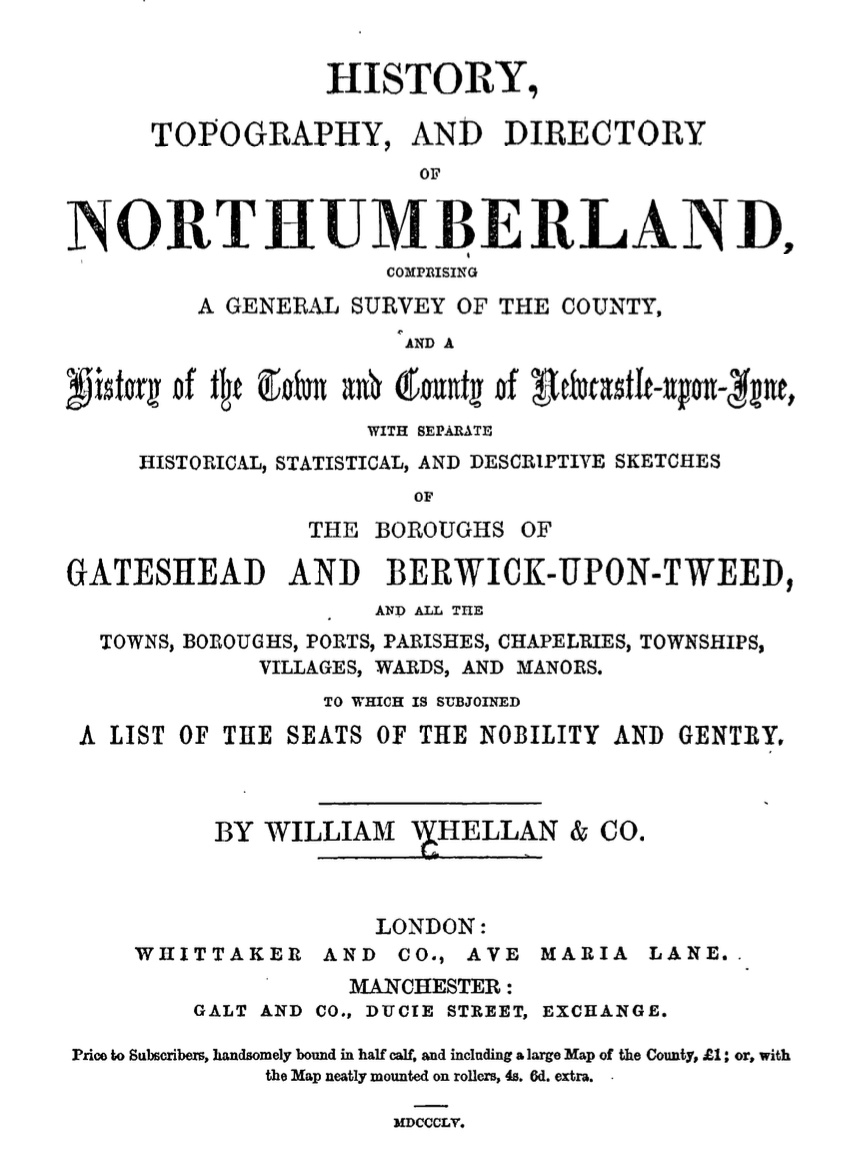 Bamburgh Parish, 1855
- Extract from: History, Topography, and Directory of Northumberland...Whellan, William, & Co, 1855. BAMBROUGH PARISH   BAMBROUGH is a parish, comprising two chapelries [Beadnell and Lucker] and twenty-two townships [Adderstone, Bambrough, …
---