Topics > Northumberland > Prestwick
Prestwick
Prestwick is a village in Northumberland, located about a mile south-east of Ponteland and just over a mile south-west of Dinnington in Newcastle upon Tyne. Prestwick is to the north of Newcastle Airport.
PRESTWICK, a township, in the parishes of Dinnington and Ponteland, union, and W. division, of Castle ward, S. division of Northumberland, 6½ miles (N.W. by N.) from the town of Newcastle; containing 161 inhabitants. It comprises 767 acres. Prestwick Carr, an extensive marsh, is in wet seasons so completely inundated by the river Pont, as to form one vast lake; but in summer, when the waters retire, it affords excellent pasturage for the neighbouring townships. The impropriate tithes have been commuted for £145. 12. 6., payable to Merton College, Oxford; and the vicarial for £14. 7.
Extract from: A Topographical Dictionary of England comprising the several counties, cities, boroughs, corporate and market towns, parishes, and townships..... 7th Edition, by Samuel Lewis, London, 1848.
Northumberland
Dinnington Parish, 1848
Ponteland Parish, 1848
Dinnington Parish, 1855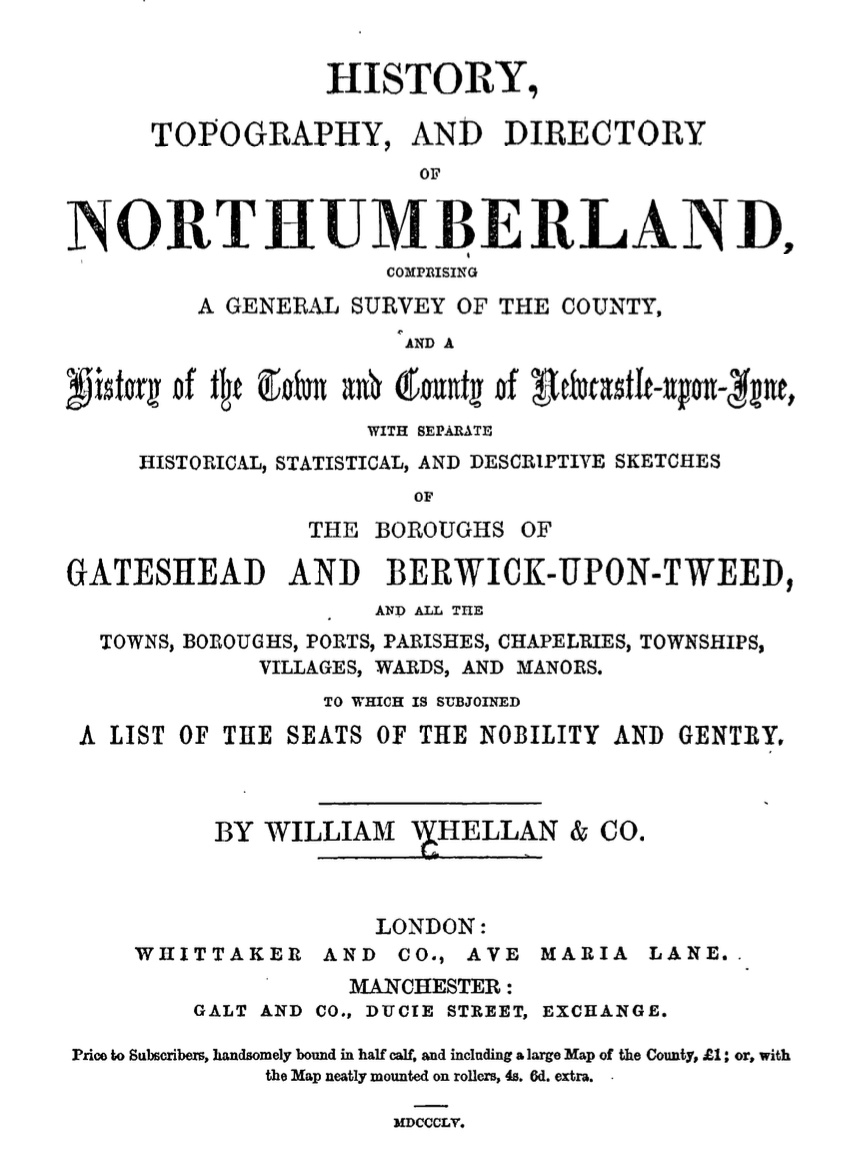 Dinnington Parish, 1855
- Extract from: History, Topography, and Directory of Northumberland...Whellan, William, & Co, 1855. DINNINGTON PARISH.    DINNINGTON is a parish, comprising the townships of Brenkley, Dinnington, Horton Grange, Mason, Prestwick, and …
---