Topics > Northumberland > Hepburn
Hepburn
Hepburn is a hamlet in Northumberland, historically within the parish of Chillingham, now Tillside . It had been a larger medieval village, but this was largely deserted by the 18th century.[1] Nearby are Hepburn Bastle and the remains of an Iron Age hilltop fort on Hepburn Craggs.
"HEBBURN, or HEPBURN, a township in Chillingham parish, Northumberland; 5 miles SE of Wooler. Pop., 77. Houses, 19. Hebburn Wood is a maze of birches, ferns, and rock; Hebburn Crags are crowned with an ancient camp; and Hebburn Tower, within a gate of Chillingham Park, is a good old peel, with a fine pointed window. Limestone is quarried." Imperial Gazetteer of England and Wales, 1870-72, John Marius Wilson.
Northumberland
Chillingham
Tillside Civil Parish
Hepburn Bastle
Hilltop Fort, Hepburn
Ros Castle (hill), nr Hepburn Bronze age burial cist and capstone
---
Pinned by
Pat Thomson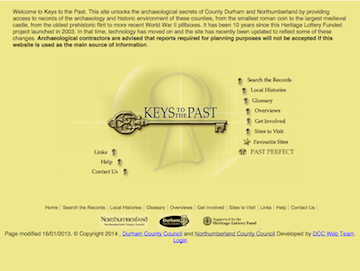 Hepburn deserted medieval village (Tillside)
- "A village is recorded at Hepburn from the 13th century onwards and traces survive as earthworks near Hepburn Cottage. In the 18th century the bastle is recorded as standing in ...
---
Added by
Pat Thomson
---