Topics > Northumberland > Hepburn
Hepburn
Hepburn is a hamlet in Northumberland, historically within the parish of Chillingham, now Tillside . It had been a larger medieval village, but this was largely deserted by the 18th century.[1] Nearby are Hepburn Bastle and the remains of an Iron Age hilltop fort on Hepburn Craggs.
HEBBURN, or HEPBURN, a township in Chillingham parish, Northumberland; 5 miles SE of Wooler. Pop., 77. Houses, 19. Hebburn Wood is a maze of birches, ferns, and rock; Hebburn Crags are crowned with an ancient camp; and Hebburn Tower, within a gate of Chillingham Park, is a good old peel, with a fine pointed window. Limestone is quarried.
Imperial Gazetteer of England and Wales, 1870-72, John Marius Wilson.
HEBBURN, a township, in the parish of Chillingham, union of Glendale, E. division of Glendale ward, N. division of Northumberland, 6 miles (E.S.E.) from Wooler; containing 108 inhabitants. It lies south from Chillingham, and near the extremity of the ward; the surface is hilly, and the soil a rich gravelly loam. There are some remains of an ancient castle, built, and long occupied, by a family which took its name from the village. The estate has been lately purchased by the Earl of Tankerville, and the greater portion inclosed within his park of Chillingham.
Extract from: A Topographical Dictionary of England comprising the several counties, cities, boroughs, corporate and market towns, parishes, and townships..... 7th Edition, by Samuel Lewis, London, 1848.
Northumberland
Chillingham
Chillingham Civil Parish
Chillingham Parish, 1848
Tillside Parish Council area
Hepburn Bastle
Hilltop Fort, Hepburn
Ros Castle (hill), nr Hepburn Bronze age burial cist and capstone
---
Pinned by
Pat Thomson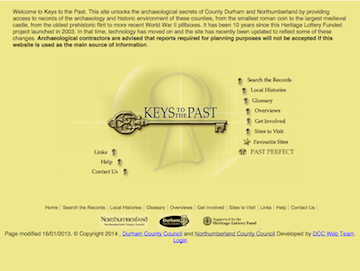 Hepburn deserted medieval village (Tillside)
- "A village is recorded at Hepburn from the 13th century onwards and traces survive as earthworks near Hepburn Cottage. In the 18th century the bastle is recorded as standing in …
---
Added by
Pat Thomson
---