Pigdon
Pigdon is a small village in Northumberland located about 3 miles north-west of Morpeth. It lies on the minor road between Morpeth and Netherwitton. The area around Pigdon is predominantly agricultural, and includes parts of the Mitford Estate. Closeby to the south is the wooded valley of the River Font.
Extract from: A Topographical Dictionary of England comprising the several counties, cities, boroughs, corporate and market towns, parishes, and townships..... 7th Edition, by Samuel Lewis, London, 1848.
PIGDON, a township, in the parish of Mitford, union of Morpeth, W. division of Morpeth ward, N. division of Northumberland, 3¾ miles (W.N.W.) from Morpeth; containing 50 inhabitants. This place was anciently called Pikeden or Pike-Dun, a name descriptive of the sharply-pointed hill on the acclivity of which the hamlet is situated. It was at an early date the property of the St. Peter family, and the lands have been subsequently held by the families of Eure, Heron, Milbank, and Surtees. The township comprises 1093a. 2r. 23p., whereof 208 acres are woodland, chiefly oak, and the remainder divided into two farms. The village overlooks the valleys of the Font and Wansbeck, and commands an extensive prospect to the east, south, and west. The great tithes have been commuted for £50.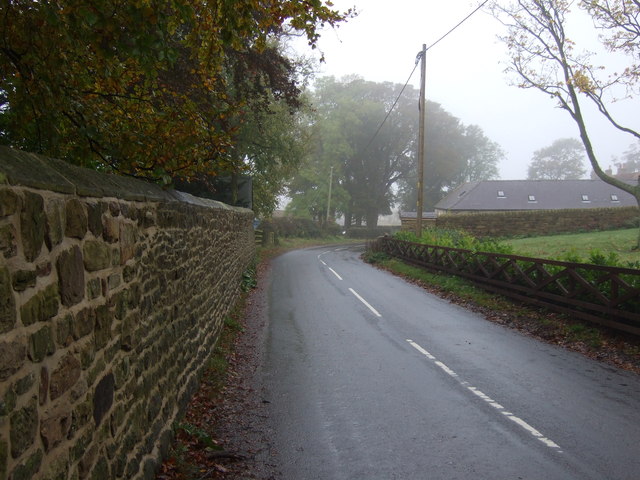 ---