Topics > Northumberland > Pauperhaugh
Pauperhaugh
Pauperhaugh is a hamlet by the River Coquet in Northumberland, located about 4 miles south-east of Rothbury. Historically, Pauperhaugh was a township in the ancient parish of Rothbury. Today, Pauperhaugh is part of Brinkburn and Hesleyhurst Civil Parish. Pauperhaugh Bridge over the Coquet was built in 1862. There is also a Second World War pillbox at Pauperhaugh, which was part of the Coquet Stop Line defences.
PAPERHAUGH, a township, in the parish and union of Rothbury, W. division of Coquetdale ward, N. division of Northumberland, 3½ miles (E.S.E.) from Rothbury; containing 52 inhabitants. It stands at the eastern extremity of the parish, and upon the northern brink of the Coquet river, along the margin of which a level and convenient road was formed some years since, from Weldon-bridge to Rothbury, at an expense of £1,400. The land by the river side is light and sandy, and produces good crops of barley and turnips; the higher parts are thin moory soil.
Extract from: A Topographical Dictionary of England comprising the several counties, cities, boroughs, corporate and market towns, parishes, and townships..... 7th Edition, by Samuel Lewis, London, 1848.
Northumberland
Brinkburn Civil Parish
Rothbury Parish, 1848
Brinkburn
Brinkburn Station (remains)
River Coquet
Pauperhaugh Bridge
Pillbox, Pauperhaugh Brinkburn Station (remains)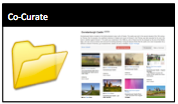 Brinkburn
- Brinkburn is a parish in Coquet Dale in Northumberland.
---