About Co-Curate

Overview
Co-Curate is a community Website which brings together online collections, museums, universities, schools and community groups to make and re-make stories and images from North East England and Cumbria. Co-Curate is a trans-disciplinary project that will open up 'official' museum and 'un-officia'l co-created community-based collections and archives through innovative collaborative approaches using social media and open archives/data. Co-Curate delivers a transformative educational environment creating a rich mix of openly licenced and other data from arts and humanities, science, and medical health contexts, placing 'authoritative museums' data from professional curators alongside data from more informal contexts compiled and published in collaboration with communities.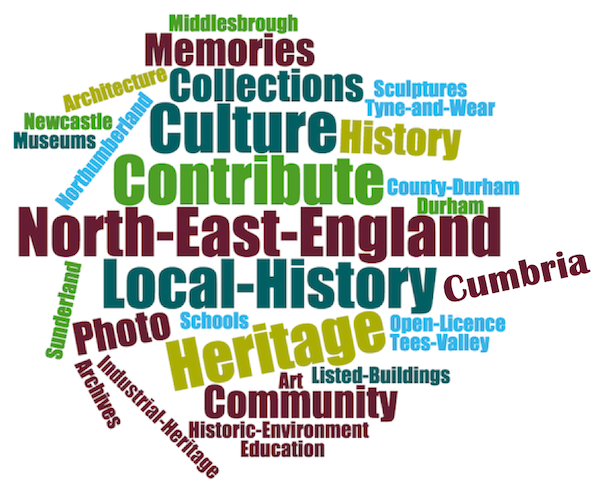 Acknowledgements
The initial project was funded as part of the AHRC Digital Transformations in Community Research Co-Production Programme.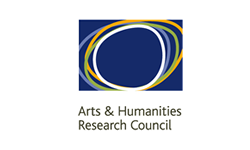 Thanks to all the Schools and Community Groups involved in the project - you can join in too! Thanks to the many individuals and organisations who have openly licenced materials and/or given permission for their use on this site, and provided API access.

Getting Started

Check out our Twitter feed @CoCurateNE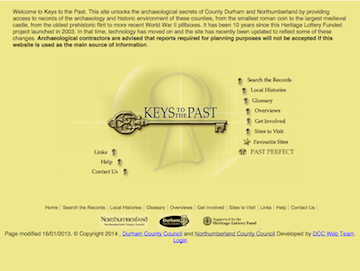 Keys to the Past
- Keys to the Past unlocks the archaeological secrets of County Durham and Northumberland by providing access to a selection of records of the archaeology and historic environment of these counties, …
---
Added by
Liz Williams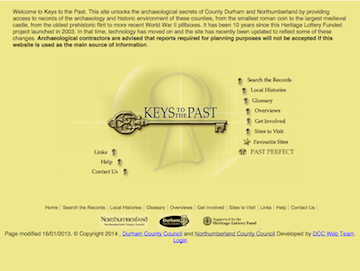 Keys to the Past
- Keys to the Past unlocks the archaeological secrets of County Durham and Northumberland by providing access to a selection of records of the archaeology and historic environment of these counties, …
---
Added by
Liz Williams
---