Topics > Northumberland > Grindon, near Berwick
Grindon, near Berwick
Grindon is a hamlet in Northumberland, located near the border with Scotland, about 2 miles south-east of Norham and 7 miles south-west of Berwick-on-Tweed. There are 3 rows of cottages along a road leading to Grindon Farm. Historically, Grindon was a township in the ancient parish of Norham. Today, Grindon forms part of the Civil Parish of Duddo.
GRINDON, a township, in the parish of Norham, union of Berwick, N. division of Northumberland, 7 miles (S.W.) from Berwick; containing 143 inhabitants. It is situated on the border of Scotland; and in the year 1558 a party of about 1,000 Scots, together with some French officers or servants, entered England and began to plunder and burn the country, when they were opposed at Grindon by a strong body of English horse under the Earl of Northumberland and his brother Sir Henry Percy, who obliged them to retire with loss: the Scots, however, afterwards recovered their ground. The township comprises 1,213 acres of arable land, 331 of old grass, and 6 of plantation. There are four upright stones in memory of chieftains slain in the battle.
Extract from: A Topographical Dictionary of England comprising the several counties, cities, boroughs, corporate and market towns, parishes, and townships..... 7th Edition, by Samuel Lewis, London, 1848.
Northumberland
Duddo Civil Parish
Norham Parish, 1848
1558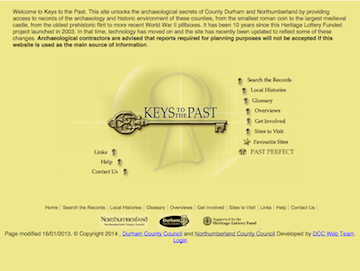 Battle of Grindon (Duddo)
- "This is the site of a long running battle that took place in 1558. A thousand horsemen, led by French officers, were overtaken by Sir Henry Percy and defeated. It …
---
Added by
Simon Cotterill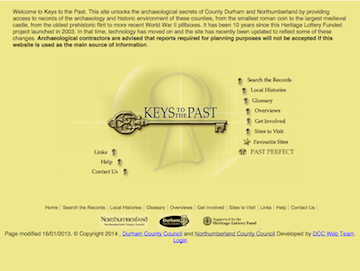 Grindon medieval village (Duddo)
- "Grindon was part of the Bishop of Durham's estate of Norhamshire. The earliest record of the settlement is in 1208/1210 and in 1300 a reference to Old Grindon implies that …
---
Added by
Simon Cotterill
---