Topics > Northumberland > Civil Parishes in Northumberland > Mitford Civil Parish > Benridge Township, Historical Account, 1848
Benridge Township, Historical Account, 1848
BENRIDGE, a township, in the parish of Mitford, union of Morpeth, W. division of Morpeth ward, N. division of Northumberland, 2 miles (W.N.W.) from Morpeth; containing 70 inhabitants. This place, formerly Benrigge, or the "high ridge," derives its name from its situation on the slope of a lofty ridge of land that runs through the township from east to west. Possessions have been held here by the families of Bertram, Eure (of which was Sir Ralph Eure, a man of consideration in the county), Bolbeck, Herle, Greystock, and Dacre; the present owners of the estate are the Howards, represented by the Earl of Carlisle. The township comprises 1,085 acres of open ground, and about 20 of wood; and consists of several farms, three of which form a straggling hamlet, on the south side of the highway between Stanton and Morpeth, and probably occupy the site of the ancient vill. The impropriate tithes have been commuted for £84.
Extract from: A Topographical Dictionary of England comprising the several counties, cities, boroughs, corporate and market towns, parishes, and townships..... 7th Edition, by Samuel Lewis, London, 1848.
Not to be confused with the Township of Benridge with Kirkley and Carter Moor, Ponteland.
Mitford Civil Parish
Benridge Burn
East Benridge
Mitford Parish, 1848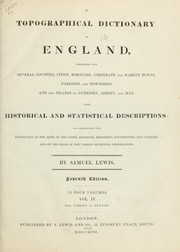 A topographical dictionary of England, Samuel Lewis, 7th Ed., 1848
- A topographical dictionary of England comprising the several counties, cities, boroughs, corporate and market towns, parishes, and townships, and the islands of Guernsey, Jersey, and Man, with historical and statistical …
---
Added by
Simon Cotterill
Benridge Burn
- Benridge Burn is a small river in Northumberland, which is a tributary of the River Font. Benridge Burn flows through Mitford Dean before it joins the Font at Mitford. Benridge …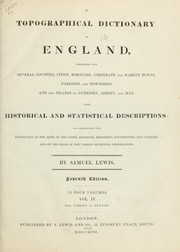 A topographical dictionary of England, Samuel Lewis, 7th Ed., 1848
- A topographical dictionary of England comprising the several counties, cities, boroughs, corporate and market towns, parishes, and townships, and the islands of Guernsey, Jersey, and Man, with historical and statistical …
---
Added by
Simon Cotterill
Benridge Burn
- Benridge Burn is a small river in Northumberland, which is a tributary of the River Font. Benridge Burn flows through Mitford Dean before it joins the Font at Mitford. Benridge …
---