Topics > Northumberland > Dunstan
Dunstan
Dunstan is a village in Northumberland located about half a mile from Craster and the coast. The village has a number of holiday cottages and a campsite. Craster Towers (a Grade 2 listed country house) lies to the south of Dunstan, and the road to it has a Grade 2 listed Castle-like Gateway. Dunstanburgh Castle is located just over a mile north east of Dunstan.
DUNSTON, a township, in the parish of Embleton, union of Alnwick, S. division of Bambrough ward, N. division of Northumberland, 6¼ miles (N.E.) from Alnwick; containing 218 inhabitants. It comprises between 2,000 and 3,000 acres, of which a portion is old grass-land; the soil is generally well adapted for the cultivation of wheat, and a lighter description grows turnips to great perfection. Limestone abounds, and the fine cliffs which intersect the township furnish an inexhaustible supply of the best material for roads, walls, &c. On a bold basaltic rock, jutting out into the sea, are the ruins of an extensive castle, formerly constituting a member of the duchy of Lancaster, but now belonging to the Earl of Tankerville.
Extract from: A Topographical Dictionary of England comprising the several counties, cities, boroughs, corporate and market towns, parishes, and townships..... 7th Edition, by Samuel Lewis, London, 1848.
Northumberland
Craster Civil Parish
Embleton Parish, 1855
Embleton Parish, 1848
Dunstan Hall
Gateway near Craster Tower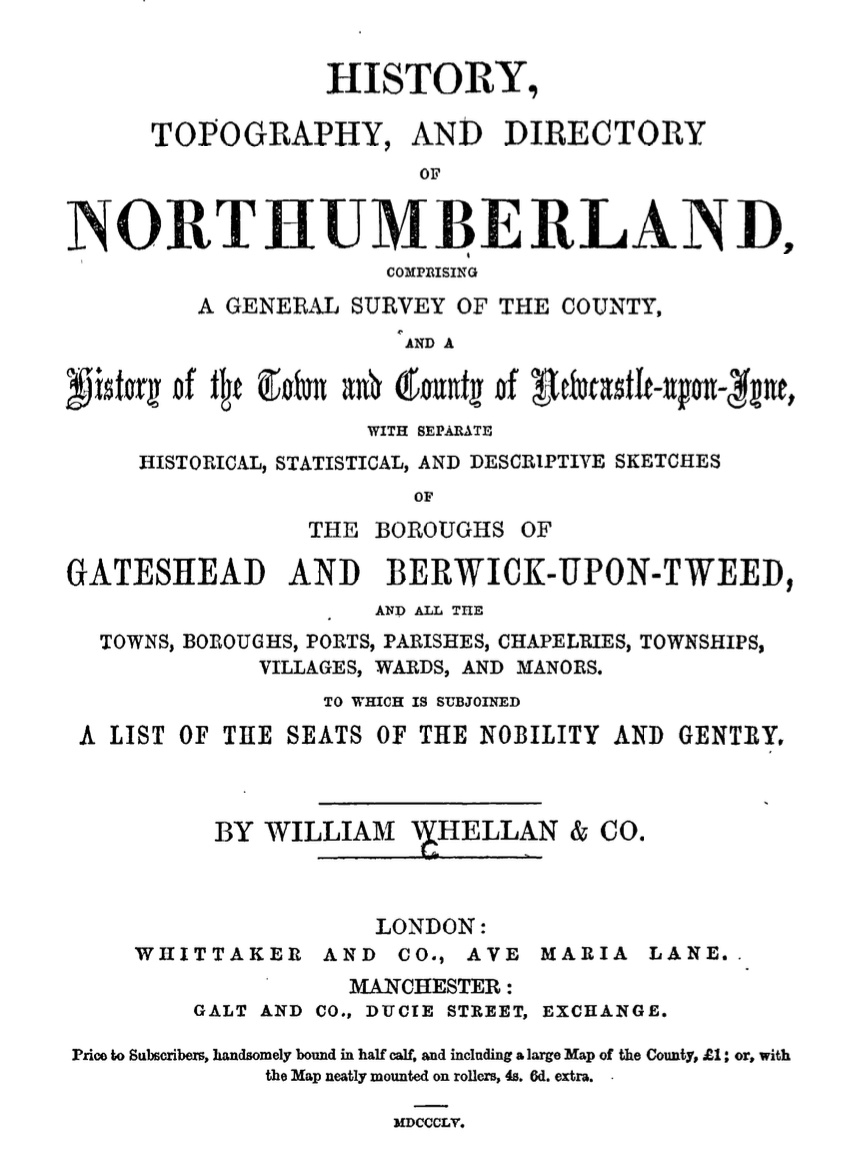 Embleton Parish, 1855
- Extract from: History, Topography, and Directory of Northumberland...Whellan, William, & Co, 1855. EMBLETON PARISH   EMBLETON parish comprises the chapelries of Rock and Rennington, and the townships of Broxfield, Brunton …
---