Topics > Northumberland > East Heddon
East Heddon
East Heddon is a hamlet in Northumberland, located about 1 mile north of the village of Heddon-on-the-Wall. It consists of a farm and a few cottages. The farm is on the site of the deserted medieval village of East Heddon - In 1296 six taxpayers were recorded as living here, indicating a sizable village. However, by the early 19th century only three farms and a few cottages remained.[1] Historically, East Heddon was a township in the ancient parish of Heddon-on-the Wall. Today, the settlement forms part of the Civil Parish of Heddon-on-the-Wall. There are a number of farms near East Heddon, including Heddon Laws, Mount Hope, and Rose Cottage Farm.
HEDDON, EAST, a township, in the parish of Heddon-on-the-Wall, union, and W. division, of Castle ward, S. division of Northumberland, 8 miles (N.W. by W.) from Newcastle; containing 42 inhabitants. It is situated about a mile to the north of the road from Newcastle to Harlow Hill, and comprises 842 acres of land. The vicarial tithes have been commuted for £12. On a farm called Heddon Laws, are some remarkable tumuli.
Extract from: A Topographical Dictionary of England comprising the several counties, cities, boroughs, corporate and market towns, parishes, and townships..... 7th Edition, by Samuel Lewis, London, 1848.
Northumberland
Heddon-on-the-Wall Civil Parish
Heddon-on-the-Wall Parish, 1848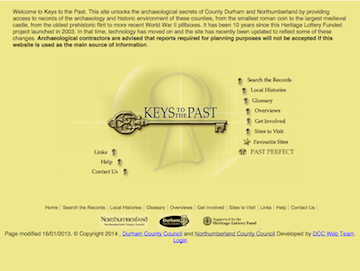 East Heddon
- "This is the site of the deserted medieval village of East Heddon. It was first recorded in 1296, when there were six taxpayers living here. By the early 19th century …
---
Added by
Simon Cotterill
---