Topics > Northumberland > Nesbitt Hill Head
Nesbitt Hill Head
Nesbitt Hill Head is a hamlet/farm in Northumberland, located about 1½ miles south of the village of Stamfordham. It is located at the south-west of Ouston Airfield, close to Albemarle Barracks. A medieval village of Nesbitt was documented in the 12th century, when it was the property of Hexham Priory. The exact location of the deserted village is not known, but is thought to be somewhere within the boundary of Outson Airfield.[1] Presumably Nesbitt Hill Head was part of, or near to, the township of Nesbitt (below), which was part of the ancient Parish of Stamfordham.
NESBIT, a township, in the parish of Stamfordham, union of Castle ward, N. E. division of Tindale ward, S. division of Northumberland, 11 miles (W.N.W.) from Newcastle-upon-Tyne; containing 35 inhabitants. The township is situated on the river Pont, and comprises 843a. 3r. 18p., of high flat tableland, with a substratum of blue mountain limestone. It is the property of the Riddell family, of CheeseburnGrange. The tithes have been commuted for £8. 2. 7. payable to the vicar of Stamfordham, and £87. 8. 4. to the Bishop of Durham.
Extract from: A Topographical Dictionary of England comprising the several counties, cities, boroughs, corporate and market towns, parishes, and townships..... 7th Edition, by Samuel Lewis, London, 1848.
Not to be confused with Nesbit near Doddington, also in Northumberland.
Northumberland
Stamfordham Civil Parish
Stamfordham Parish, 1848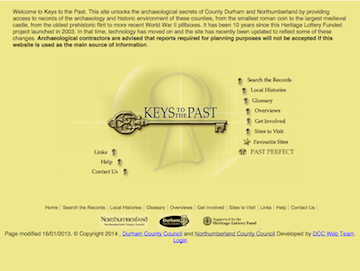 Nesbitt deserted medieval village (Stamfordham)
- "This is the site of the deserted medieval village of Nesbitt. The village existed in the 12th century, when it was the property of Hexham Priory. The exact location of …
---
Added by
Simon Cotterill
---