Topics > Northumberland > Civil Parishes in Northumberland > Shotley Low Quarter Civil Parish > Shotley Parish, 1848
Shotley Parish, 1848
SHOTLEY (St. Andrew), a parish, in the union of Hexham, E. division of Tindale ward, S. division of Northumberland; containing 1,245 inhabitants, of whom 713 are in the township of Shotley Low Quarter, 12 miles (S.E.) from Hexham, and 14 (S.W. by W.) from Newcastle-upon-Tyne. The parish is bounded on the south by the river Derwent, dividing it from the county of Durham; and is intersected from north to south by the Corbridge and West Auckland road, and from east to west by the road between Newcastle and Stanhope. The surface is undulated, its altitude varying from 300 to 800 feet above the level of the sea; and the scenery is interspersed with fine plantations. Shotley Low Quarter comprises nearly 7,000 acres, of which about 1,000 are woodland. The geological formation consists of the lower part of the coal, and the upper part of the lead, measures; the soil is chiefly a sandy clay, to which may in a great degree be attributed the luxuriance of the oak-tree here. A coal-mine is in operation; and by the enterprise of Messrs. Teasdale and Co., a quantity of lead and silver has been annually produced at Silvertongue for some years past. The parish also contains iron; and from the numerous heaps of the refuse of smelting in various places, the remains of furnaces near Allensford, the ruins of the Hammer mill upon Shotley burn, and the forge near the Derwent, it would appear that iron was at one time wrought to some extent.
Shotley Hall is said to have been built by Dr. Andrews, physician to the first royal Duke of Cumberland, and was subsequently occupied, among other residents, by Thomas Walker, Esq., who much improved the estate. It is a substantial and elegant mansion, situated near the confluence of the Shotley burn and the Derwent; the house is approached by a large avenue of trees, and gardens and pleasure-grounds have been formed by the present owner, Thomas Wilson, Esq.: the beautiful park now extends into the adjoining wood. The living is a perpetual curacy, in the patronage of Bishop Crewe's Trustees, with a net income of £139. The church is on an eminence, about a mile and a half north-west from the village of Shotley-Field; in the cemetery are, an elegant mausoleum of the Hopper family, and three head-stones, early specimens of the workmanship of Lough, who was born at Greenhead, in the parish. An additional church, dedicated to St. John, a neat edifice with a campanile tower, was erected in 1835; and the trustees of Bishop Crewe give the minister £60 per annum for performing the duty. At Blanchland (which see) is a third incumbency; and at Shotley-Field is a place of worship for Baptists.
Extract from: A Topographical Dictionary of England comprising the several counties, cities, boroughs, corporate and market towns, parishes, and townships..... 7th Edition, by Samuel Lewis, London, 1848.
Shotley Low Quarter Civil Parish
Newbigin
Northumberland Parishes and Townships - 1848
Allensford
Blanchland, 1848
Allensford
- Overview About Allensford Map Street View Allensford is a hamlet and country park in County Durham, to the west of Consett. It has been a crossing place over the River Derwent, …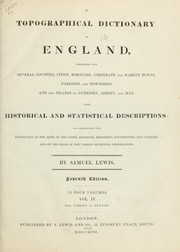 Blanchland, 1848
- BLANCHLAND, otherwise Shotley High-Quarter, a chapelry, in the parish of Shotley, union of Hexham, E. division of Tindale ward, S. division of Northumberland, 10 miles (S. by E.) from Hexham; …
Newbigin
- NEWBIGGIN, a township, in the parish of Shotley, union of Hexham, E. division of Tindale ward, S. division of Northumberland, 9¼ miles (S.) from Hexham; containing 55 inhabitants. This place, … Allensford
- Overview About Allensford Map Street View Allensford is a hamlet and country park in County Durham, to the west of Consett. It has been a crossing place over the River Derwent, …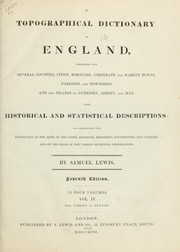 Blanchland, 1848
- BLANCHLAND, otherwise Shotley High-Quarter, a chapelry, in the parish of Shotley, union of Hexham, E. division of Tindale ward, S. division of Northumberland, 10 miles (S. by E.) from Hexham; …
Newbigin
- NEWBIGGIN, a township, in the parish of Shotley, union of Hexham, E. division of Tindale ward, S. division of Northumberland, 9¼ miles (S.) from Hexham; containing 55 inhabitants. This place, …
---