Witton Shields, Northumberland
Witton Shields is a farm and hamlet in Northumberland. It is located just over half a mile west of the larer hamlet of Stanton and is today part of the Civil Parish of Netherwitton (it was previously a township in the parish of Longhorsely). Witton Shield Tower is a stronghouse built in 1608. The hamlet is located by Cowclose Burn.
Extract from: A Topographical Dictionary of England comprising the several counties, cities, boroughs, corporate and market towns, parishes, and townships..... 7th Edition, by Samuel Lewis, London, 1848.
WITTON-SHIELS, a township, in the parish of Long Horsley, union, and W. division of the ward, of Morpeth, N. division of Northumberland, 7 miles (N.W. by W.) from Morpeth; containing 13 inhabitants. Among the recorded proprietors here, occur the families of Ogle, Prestwick, Thornton, Trevelyan, and Witham. The township comprises 418 acres of land, divided from Stanton by a brook which has woody banks, and runs into the Wansbeck. The impropriate tithes have been commuted for £40. 11., and the vicarial for 3s. A strong tower erected in 1608 by Sir Nicholas Thornton, has been converted into a Roman Catholic chapel.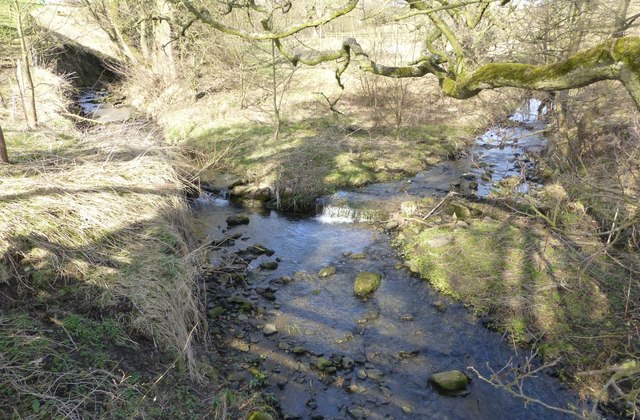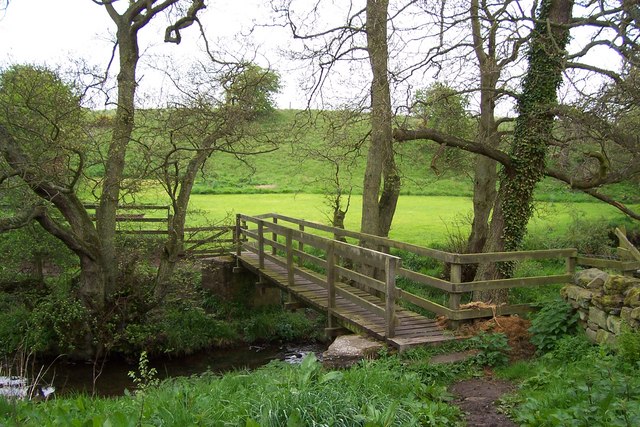 Footbridge over the Cow Close Burn at witton Shields
---
Pinned by
Simon Cotterill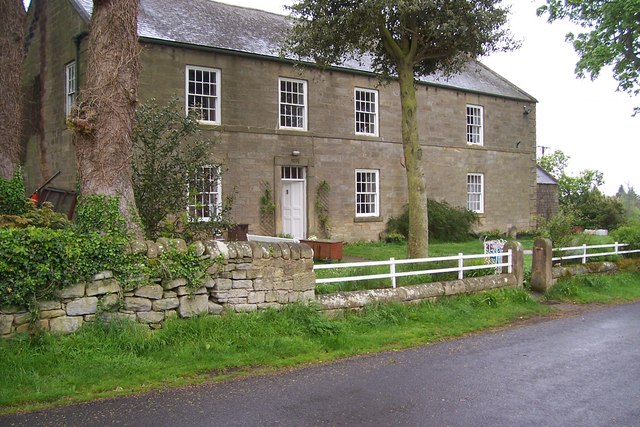 Stanton, Northumberland
- Overview About Stanton Map Street View   Stanton is a small hamlet in Northumberland, England which is located 7 miles (11 km) north west of Morpeth, and 15 miles (24 ...
---