Topics > Northumberland > Civil Parishes in Northumberland > Warkworth Civil Parish > Bullock's Hall, Township 1848
Bullock's Hall, Township 1848
Bullock's Hall was once a small estate and township in the ancient parish of Warkwork in Northumberland (see below). The settlement no longer exists. There was a colliery here which closed in 1933[1] and later open cast mining.
BULLOCK'S-HALL, a township, in the parish of Warkworth, union of Morpeth, E. division of Morpeth ward, N. division of Northumberland, 10½ miles (N.N.E.) from Morpeth; containing 19 inhabitants. It formed part of the ancient chapelry of Chivington, and the chapel for the district was situated near its limits. The tithes have been commuted for £24 payable to the Bishop of Carlisle, and £4. 12. to the vicar of the parish.
Extract from: A Topographical Dictionary of England comprising the several counties, cities, boroughs, corporate and market towns, parishes, and townships..... 7th Edition, by Samuel Lewis, London, 1848.
TOWNSHIP OF BULLOCKS-HALL.
The small township of Bullocks-hall, originally included in West Chevington, owes its existence as a separate township to the operation oi the Poor Law Act of Charles II. It comprises one estate of 210 acres, having, in 1891, a population of 15.
This estate may possibly represent that which in 1344 is described as comprising 11 tofts and 221 acres, worth £4 a year, and which, about 1351, was sold by Ralph de Buhner to David Gray and Joan his wife." Certain lands in Chevington as well as in East Chevington in 1372 held by Roger de Widdrington," were in 1568 held by Sir John Widdrington, and were, in the year 1583, dealt with in a recovery made between Robert Widdrington and others and Hector Widdrington.'
As early as the fourteenth century the family of Bayard, Bard, or Baird was settled in East Chevington ; and in 1575 Christopher Bard of West Chevington, after desiring that his body should be buried in the parish church of Warkworth, gave the tenant right of his farmhold to the eldest of his four daughters, and arranged that she should niarrv an inmate of his house whom he calls 'my sone Martin Barde,' who may have been his nephew and ward, 'and if he will not marrye hir he shall not tary ther but depart furthwith.' Whether this project resulted in a marriage is not known ; but William Bard of Chevington appeared at the muster taken on Clifton field in 1595, and Martin Bard was in 1608 one of the appraisers of the goods of Gawen Bard.
William Baird, who died in 1682, was probably married twice, for Martin Baird, who seems to have been his eldest son, joined in a mortgage on the loth of November, 1681, and William Baird, another son, to whom he conveyed a certain portion of his estate in 1675, was succeeded by his sisters, who are described as his co-heiresses,' which would not iiave been the case if his elder brother had been of the whole blood. On the 2nd of November, 1692, Martin Baird conveyed the equity of redemption of his lands to the mortgagee, John Kelly of Whorlton Moor.
It is Stated that the tainilv of Kelly came from Scotland in the fiirst half of the seventeenth century; towards the end of it thev acquired Coquet Island and land at Annitsford, and are frequently met with as mortgagees. Patrick Kelly, who died on the 20th of October, 1682, is described in the register of Long Benton as ' perprobus, perdives, necnon perliberalis Scotus de Annisfoord parentabatur.'
The first record of the designation of Bullocks-hall occurs in Armstrong's map of Northumberland, made in 1769, and under this name the estate was conveyed in 1805 by the trustees of the will of John Clark of the Coal Exchange, London (who had by succession and purchase acquired the undivided shares of his grandmother's sisters), to John Tindal of Eshott East-house, who two years later resold to Ralph Fenwick of Shortridge. Mr. Fenwick's representatives in 185 1 sold Bullocks-hall to Mr. G. W. Tate of Guyzance East-house, the father of the present owner, Mr. George Tate of Brotherwick.
Extract from Hodgson, J.C. History of Northumberland, Vol 5, 1899.
Warkworth Civil Parish
Warkworth Parish, 1848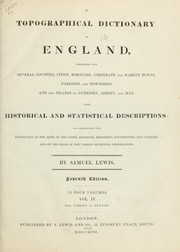 Warkworth Parish, 1848
- WARKWORTH (St. Lawrence), an ancient borough and a parish, in the union of Alnwick, partly in the E. division of Coquetdale, and partly in the E. division of Morpeth, ward, …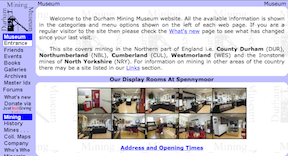 Bullocks Hall Colliery
- Closed Dec 1933
---
Added by
Simon Cotterill
---