Topics > Northumberland > Buteland
Buteland
Buteland is a hamlet in Northumberland located just under a mile south-east of Redesmouth. There are earthwork remains of a deserted medieval village here.[1] Buteland, along with Broomhope, formed a township in the ancient chapelry of Birtley.
BUTELAND, with Broomhope, a township, in the parochial chapelry of Birtley, union of Bellingham, N.E. division of Tindale ward, S. division of Northumberland, 2½ miles (E. by S.) from Bellingham; containing 145 inhabitants. The North Tyne river flows at a short distance from the hamlet on the west. An extensive farm here belongs to Greenwich Hospital.
Extract from: A Topographical Dictionary of England comprising the several counties, cities, boroughs, corporate and market towns, parishes, and townships..... 7th Edition, by Samuel Lewis, London, 1848.
Northumberland
Deserted Medieval Village
Broomhope
Birtley Civil Parish
Birtley Parochial Chapelry 1855
Birtley Chapelry (Northumberland), 1848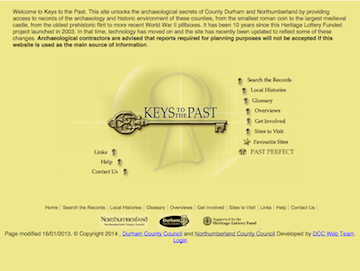 Buteland medieval village (Birtley)
- "The remains of a medieval village survive as earthworks on Buteland Fell. Buteland is first mentioned in documents in the 13th century when Richard of Buteland held the manor. The …
---
Added by
Simon Cotterill
---