Topics > Northumberland > Ninebanks
Ninebanks
NINEBANKS, a chapelry, in the parish of Allendale, union of Hexham, S. division of Tindale ward and of Northumberland, 10 miles (S. W.) from Haydon-Bridge. This place was the property of the Auckland family, of whose mansion a tower is still remaining. On several parts of the tower are armorial bearings; and from the inverted position of these arms, it would appear that the building, itself ancient, was erected with the materials of one still older. The chapelry comprises by measurement 4484 acres: the substratum abounds in mineral produce, and there are three lead-mines, but not at present in operation; good stone is quarried for common building purposes, and for the roads. The living is a perpetual curacy; net income, £124; patron, the Incumbent of Allendale; impropriators, George Lee, Isaac Crawhall, and John Wilson, Esqrs. The chapel was rebuilt, and the cemetery enlarged, about 1816. The Wesleyans have a place of worship. There is a mineral spring.
Extract from: A Topographical Dictionary of England comprising the several counties, cities, boroughs, corporate and market towns, parishes, and townships..... 7th Edition, by Samuel Lewis, London, 1848.
Ninebanks is a small village in south west Northumberland, England in the North Pennines Area of Outstanding Natural Beauty 8 miles north-east of Alston by road. It is noted for the early sixteenth century Ninebanks Tower, sometimes described as a pele tower, but possibly built as a watchtower. It is made of sandstone and has four floors, the lowest of which is now below the level of the road.
There is an independently run Ninebanks Youth Hostel, which is actually in nearby Mohope.
Religious sites
The first St Mark's Church on the present site in Ninebanks was consecrated in 1764. The church was rebuilt in 1871. Windows were given by Mr R Lee in 1880.
Notable people
Isaac Holden, was born at Redheugh, Mohope around 1804 and baptised nearby at St Mark's Church, Ninebanks in 1805. He was a local philanthropist and a Methodist. His working life began in the lead mines of Mohope and the West Allen, later on he became an itinerant tea seller around the North Pennines. It was a livelihood he combined with community fund raising by selling poems, tracts and even his own portrait. Evidence of his contribution to community life can be seen in the old hearse house at Ninebanks. This was built to keep the "Holden hearse", which he presented to the people of the West Allen valley in 1856. It was his final act of generosity, as he died the following year. The stone-built hearse house can still be seen past St Mark's Church and the old school at Ninebanks and on the same side of the road to Carrshield. There is also a commemorative memorial to Isaac Holden in St Cuthbert's churchyard in Allendale. The Isaac's Tea Trail is a circular walk named after him Isaac's Tea Trail. This passes near the hamlet of Ninebanks.
Northumberland
Allendale Parish, 1848
West Allen Civil Parish
River West Allen
Allen Smelt Mill Chimneys
Church of St. Mark, Ninebanks
Ninebanks Hearse House
Ninebanks Tower House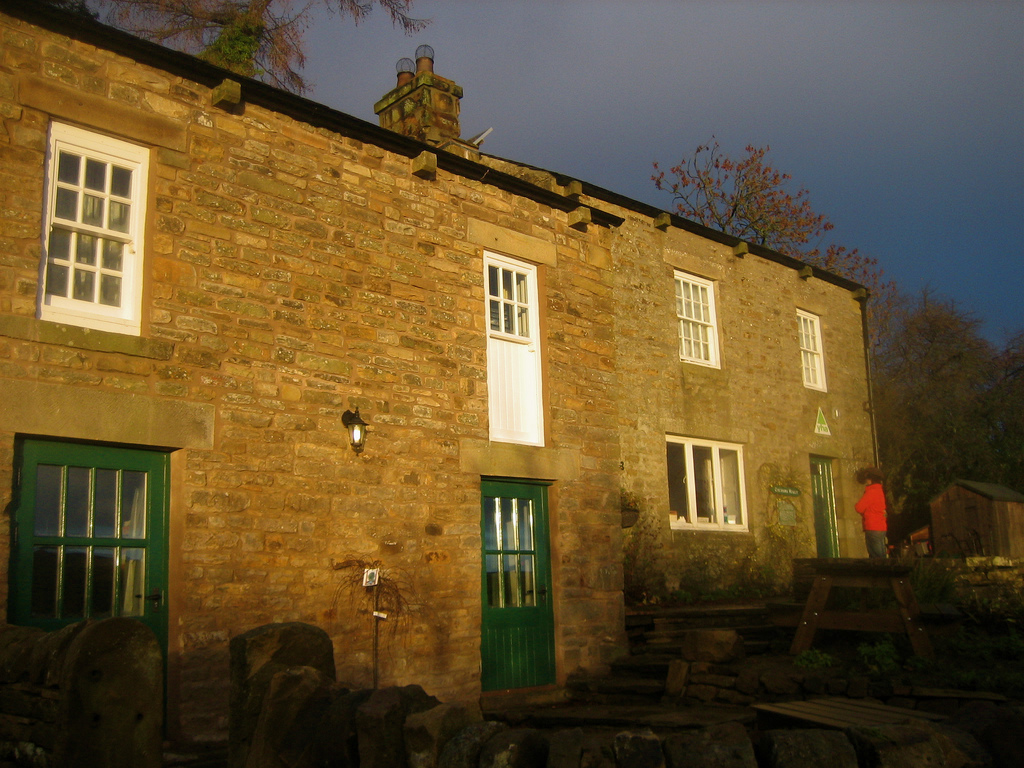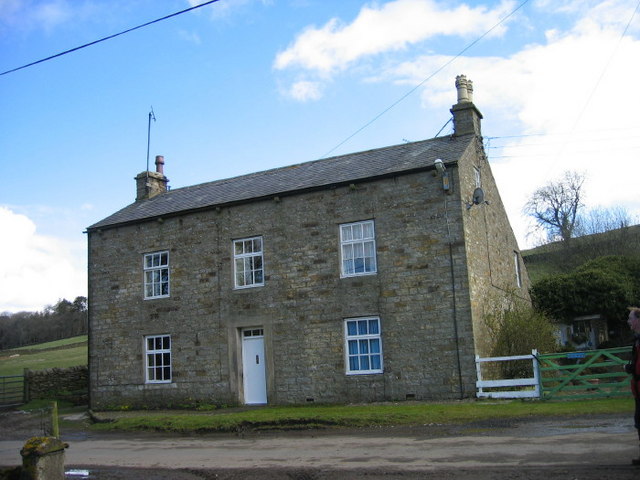 ---