Topics > Northumberland > Higham Dykes
Higham Dykes
Higham Dykes is a hamlet in Northumberland, located just off the A696 road, about 2½ miles north-west of Ponteland. The large county house of Higham Dykes dates from the 17th century, extended in the 18th or early 19th century, and is Grade II listed on the National Heritage List for England. The former stables, sun dial and summer house of Higham Dykes house are each seperatly Grade II listed structures. Higham Dykes farmhouse here, dates from the 18th century and is also a Grade II listed building. A small medieval village and chapel at Higham Dykes was documented as belonging to Newminster Abbey in the 13th century, but there are no visible remains of the old village.[1] Higham Dykes form part of Ponteland Civil Parish.
HIGHAM-DYKES, a township, in the parish of Ponteland, union, and W. division, of Castle ward, S. division of Northumberland, 10 miles (N. W.) from Newcastle-upon-Tyne; containing 20 inhabitants. It is situated on the Kirk-Whelpington road, about three miles north-west from Ponteland, and comprises 219 acres. There is a pleasant mansion-house well sheltered by flourishing trees. The impropriate tithes have been commuted for £31. 12., payable to Merton College, Oxford, and the vicarial for £3. 1. 6
Extract from: A Topographical Dictionary of England comprising the several counties, cities, boroughs, corporate and market towns, parishes, and townships..... 7th Edition, by Samuel Lewis, London, 1848.
Northumberland
Ponteland Civil Parish
Deserted Medieval Village
Ponteland Parish, 1855
Ponteland Parish, 1848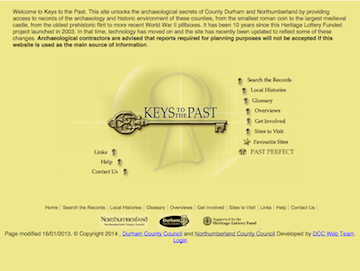 Higham Dykes
- "The deserted medieval village of Higham Dykes was first recorded in the 13th century. In the late 13th century it was given to the monks of Newminster Abbey in Morpeth. …
---
Added by
Simon Cotterill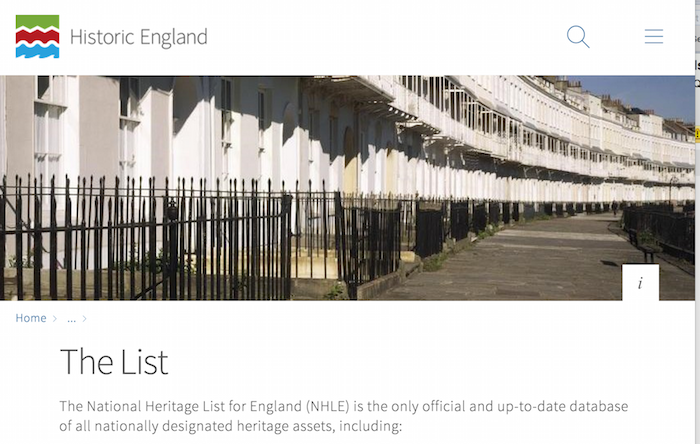 HIGHAM DYKES - Ponteland - List Entry
- "House. Late C17 extended late C18 or early C19. Brick in English Garden Wall Bond. Graduated Lakeland slate roof. Double-span main block with lower wing projecting to rear forming L-plan. …
---
Added by
Simon Cotterill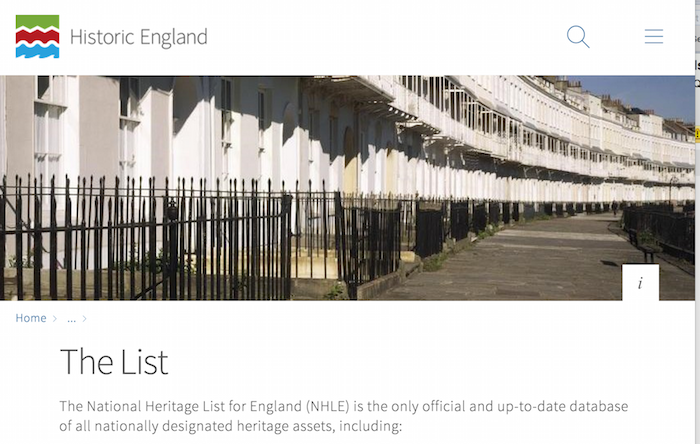 HIGHAM DYKES FARMHOUSE AND ATTACHED SHELTER SHEDS - Ponetland - List Entry
- "House and attached shelter shed. C18. Rendered and painted with Welsh slate roof. Shelter shed dressed stone. 2 storeys, 2 broad bays with almost central boarded door. 16-pane sashes on …
---
Added by
Simon Cotterill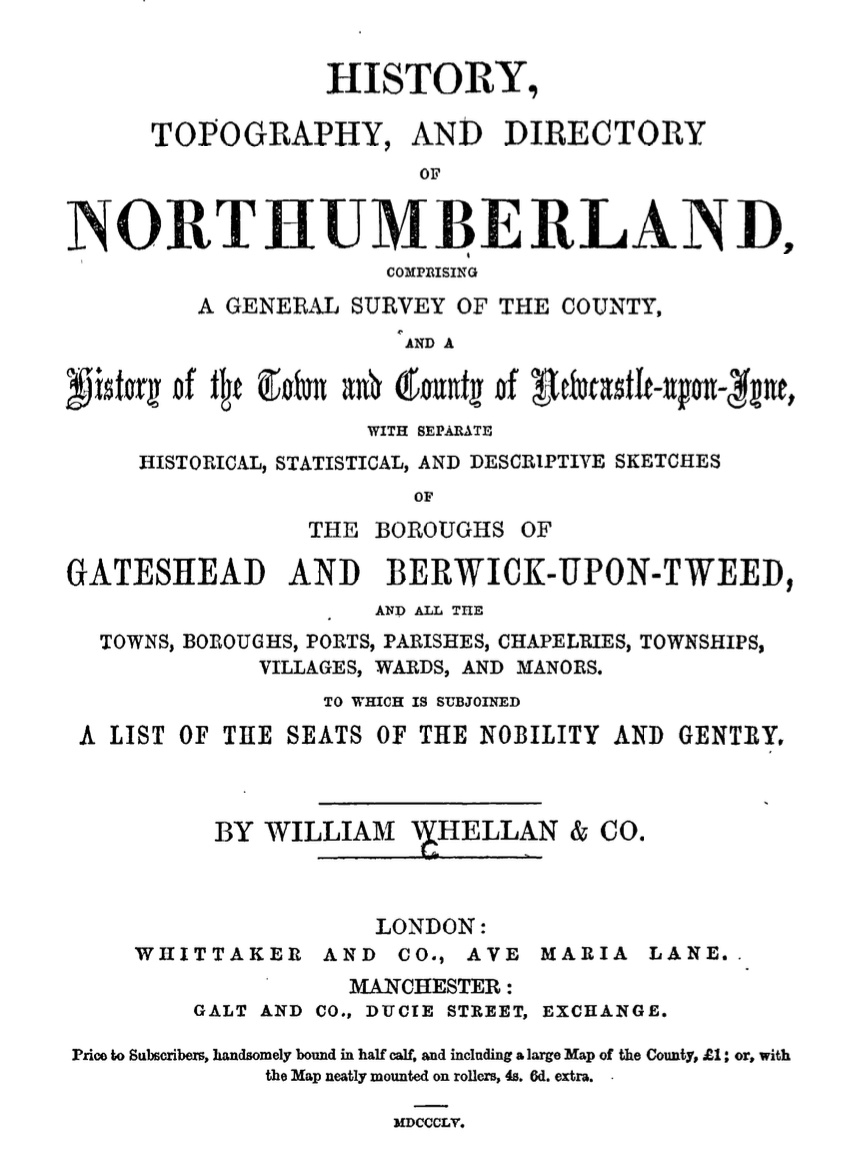 Ponteland Parish, 1855
- Extract from: History, Topography, and Directory of Northumberland...Whellan, William, & Co, 1855. PONTELAND PARISH   PONTELAND is a parish comprising the townships of Berwick Hill, Callerton (High), Callerton (Little), Coldcoats, …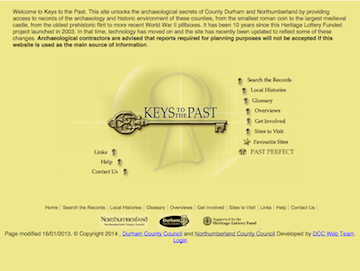 Higham Dykes
- "The deserted medieval village of Higham Dykes was first recorded in the 13th century. In the late 13th century it was given to the monks of Newminster Abbey in Morpeth. …
---
Added by
Simon Cotterill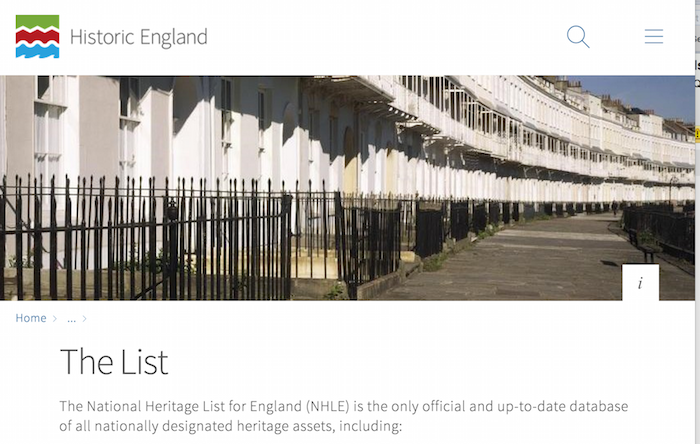 HIGHAM DYKES - Ponteland - List Entry
- "House. Late C17 extended late C18 or early C19. Brick in English Garden Wall Bond. Graduated Lakeland slate roof. Double-span main block with lower wing projecting to rear forming L-plan. …
---
Added by
Simon Cotterill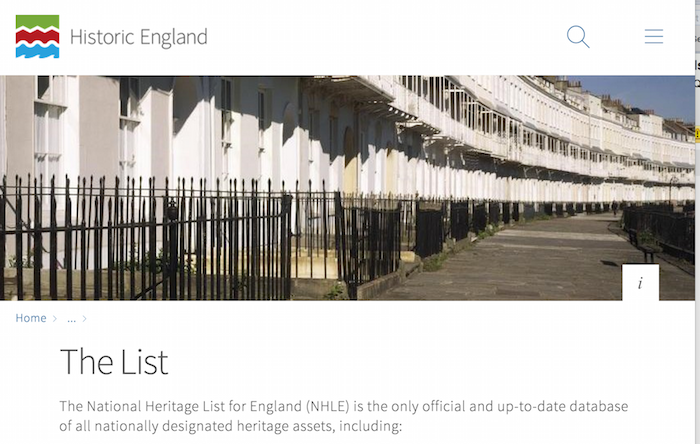 HIGHAM DYKES FARMHOUSE AND ATTACHED SHELTER SHEDS - Ponetland - List Entry
- "House and attached shelter shed. C18. Rendered and painted with Welsh slate roof. Shelter shed dressed stone. 2 storeys, 2 broad bays with almost central boarded door. 16-pane sashes on …
---
Added by
Simon Cotterill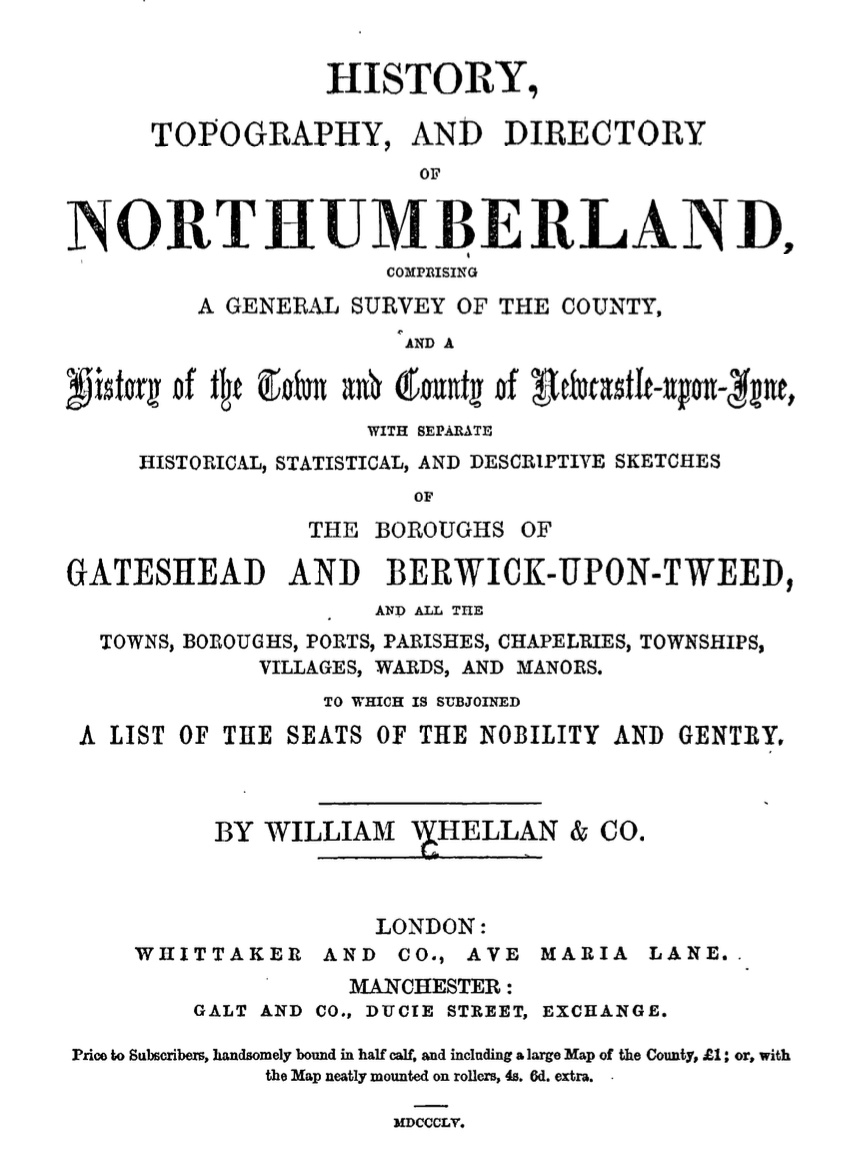 Ponteland Parish, 1855
- Extract from: History, Topography, and Directory of Northumberland...Whellan, William, & Co, 1855. PONTELAND PARISH   PONTELAND is a parish comprising the townships of Berwick Hill, Callerton (High), Callerton (Little), Coldcoats, …
---