Topics > Northumberland > Clifton
Clifton
Clifton is a hamlet in Northumberland, located about 1 mile south of Morpeth and 2 miles north of Stannington. It is part of the Civil Parish of Stannington.
CLIFTON, with Coldwell, a township, in the N. division of the parish of Stannington, union and W. division of Castle ward, S. division of Northumberland, 2½ miles (S.) from Morpeth. It is situated on the road between Morpeth and the township of Stannington, and is the property of the Earl of Carlisle. In the 12th century lands were held at Clifton, under Roger de Merlay, by William of Clifton: in the year 1240 the Conyers family appear to have been proprietors; and of subsequent owners have been the Ogles, Howards, and Greys. At Coldwell, which is now extinct, the monks of Newminster had possessions, and among others who had an interest in the same place may be named the families of Conyers and Heron.
Extract from: A Topographical Dictionary of England comprising the several counties, cities, boroughs, corporate and market towns, parishes, and townships..... 7th Edition, by Samuel Lewis, London, 1848.
Clifton is a hamlet in Northumberland, in England. The population is between 20 and 30. It is situated a short distance to the south of Morpeth, on the A1. It forms a trio with Hepscott and Glororum, a series of farms founded by the Brown brothers at the end of the 19th century. However, Clifton as a habitation stretches back earlier with a coaching inn dating from the 17th century.
Governance
Clifton is in the parliamentary constituency of Hexham.
Text from
Wikipedia
, available under the Creative Commons Attribution-ShareAlike License (accessed: 27/11/2019).
Visit the page:
Clifton, Northumberland
for references and further details. You can contribute to this article on Wikipedia.
Northumberland
Stannington Civil Parish
Stannington Parish, 1855
Stannington Parish, 1848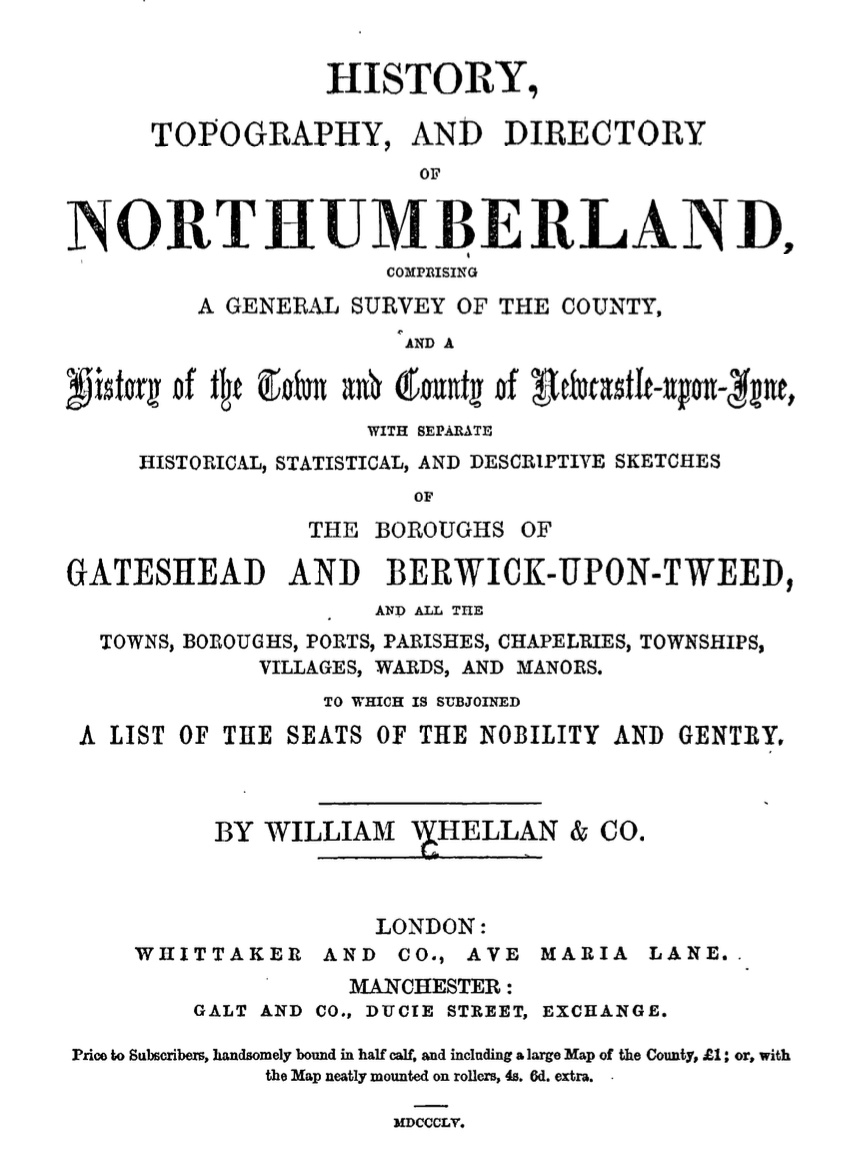 Stannington Parish, 1855
- Extract from: History, Topography, and Directory of Northumberland...Whellan, William, & Co, 1855. STANNINGTON PARISH.   Stannington parish is divided into three divisions, called respectively Stannington North-East Quarter, Stannington North-West Quarter, …
---