Topics > Northumberland > Mousen
Mousen
The hamlet of New Mousen and Mousen Hall are located by the A1 road about 1½ miles south-east of Belford. Old Mousen is ¾ mile to the south-west and was once the location of a medieval village. To the north of New Mousen, Mousen Bridge carries the A1 road over Mousen Burn. Mousen Barns is to the east. Historically, Mosen was a township in the ancient parish of Bambrough.
MOUSON, a township, in the parish of Bambrough, union of Belford, N. division of the ward of Bambrough and of the county of Northumberland, 2¼ miles (S.S.E.) from Belford; containing 72 inhabitants. It lies to the north of Bell's Hill, and on the west of the road between Belford and Alnwick. The township is the property of Haydon-Bridge school. Vestiges of a Roman camp are to be traced on the east side of the road.
Extract from: A Topographical Dictionary of England comprising the several counties, cities, boroughs, corporate and market towns, parishes, and townships..... 7th Edition, by Samuel Lewis, London, 1848.
Northumberland
Bamburgh Parish, 1855
Belford Civil Parish
Bamburgh Parish, 1848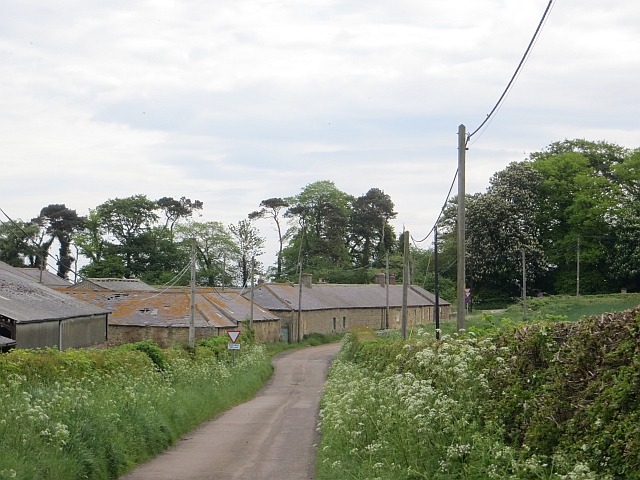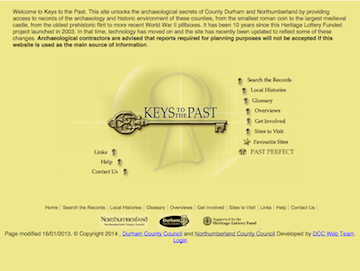 Mousen Deserted Village (Belford with Middleton)
- "Old Mousen now consists of a single farm, but it was once the site of larger village, The earthwork remains can be seen in the area, though they are badly …
---
Added by
Simon Cotterill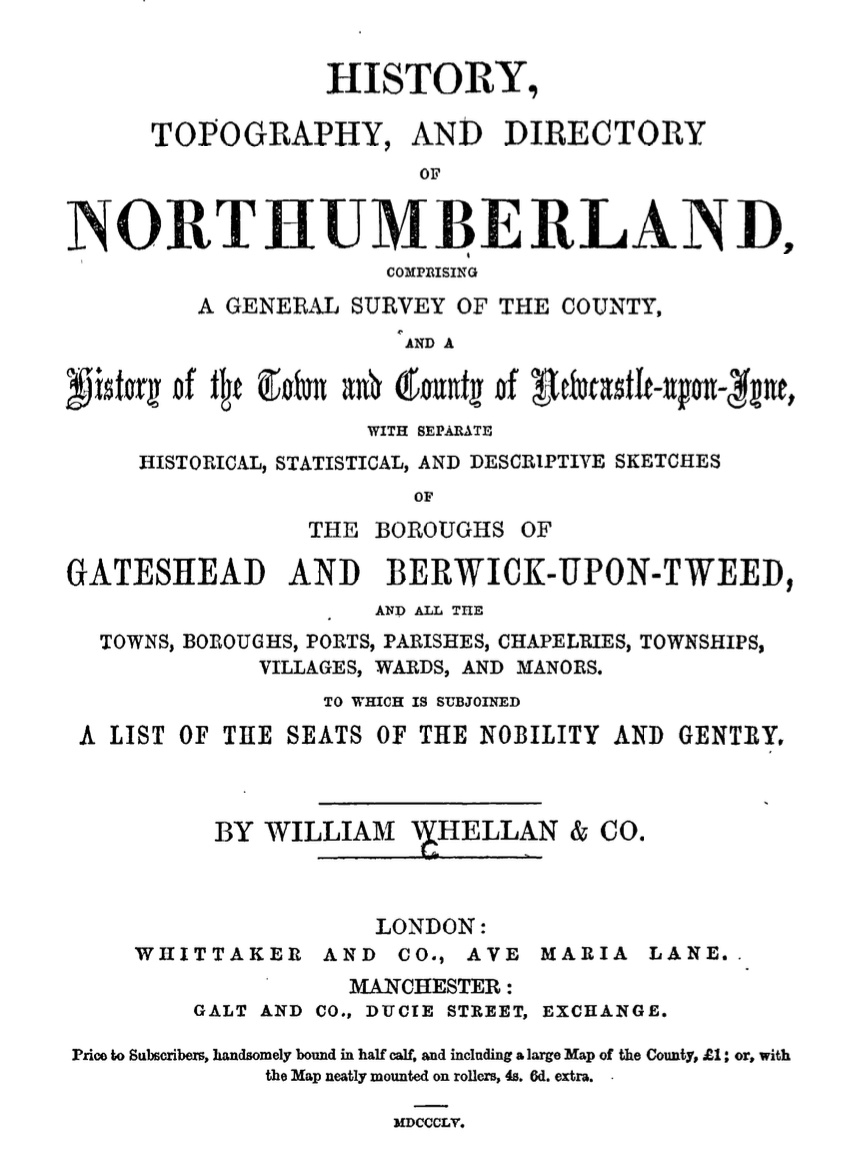 Bamburgh Parish, 1855
- Extract from: History, Topography, and Directory of Northumberland...Whellan, William, & Co, 1855. BAMBROUGH PARISH   BAMBROUGH is a parish, comprising two chapelries [Beadnell and Lucker] and twenty-two townships [Adderstone, Bambrough, …
---