Topics > Northumberland > Fenwick, Stamfordham, Nothumberland
Fenwick, Stamfordham, Nothumberland
FENWICK, a township, in the parish of Stamfordham, union of Castle ward, N.E. division of Tindale ward, S. division of Northumberland, 13½ miles (N.W. by W.) from Newcastle-upon-Tyne; containing 66 inhabitants. Fenwick Tower was the seat of the ancient family of the same name, so numerous in Northumberland; and so continued till 1688, when Sir John Fenwick alienated his estates for the sum of £20,000, obtained for him by Sir William Blackett, from Mr. Guy, the founder of Guy's Hospital. The township comprises 1634a. 2r. 31p. Certain tithes were commuted for land and money payments, under an act of inclosure, in 1779; and under the recent act a rent-charge of £97. 3. 7. has been awarded, of which £91. 8. are payable to the Bishop of Durham, and £5. 15. 7. to the vicar of the parish. In 1775, in pulling down part of the Tower, which has long been in ruins, gold nobles of the reigns of Edward III., Richard II., and David, King of Scotland, were found.
Extract from: A Topographical Dictionary of England comprising the several counties, cities, boroughs, corporate and market towns, parishes, and townships..... 7th Edition, by Samuel Lewis, London, 1848.
Note: there is another village named Fenwick in the parish of Kyoe in Northumberland.
Northumberland
Matfen Civil Parish
Stamfordham Parish, 1848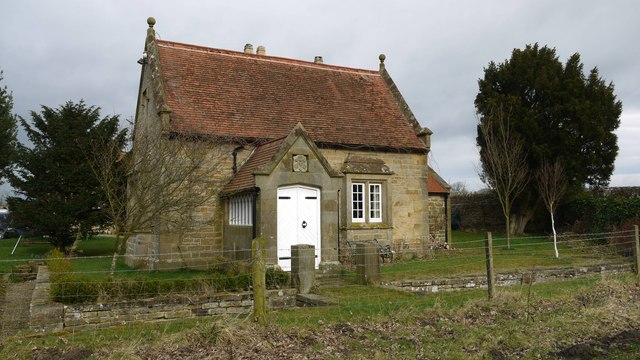 ---