Topics > Northumberland > Fallodon
Fallodon
Fallodon is a hamlet in Northumberland, located about 2 miles west of Embleton and 6 miles north of Alnwick.
FALLOWDON, a township, in the parish of Embleton, union of Alnwick, S. division of Bambrough ward, N. division of Northumberland, 7½ miles (N.N.E.) from Alnwick; containing 113 inhabitants. About the close of the 17th century this was the estate of the Salkeld family, from whom it passed to Thomas Wood, Esq., who died in 1764; his heiress, Hannah, married Sir Henry Grey, Bart., and from him it has descended to its present possessor of the same name. Sir Henry has a seat here, beautifully situated amongst extensive and thriving plantations, and many fine specimens of timber surround the mansion, one of which, an evergreen oak, is considered one of the finest in the kingdom.
Extract from: A Topographical Dictionary of England comprising the several counties, cities, boroughs, corporate and market towns, parishes, and townships..... 7th Edition, by Samuel Lewis, London, 1848.
Northumberland
Embleton Parish, 1855
Embleton Parish, 1848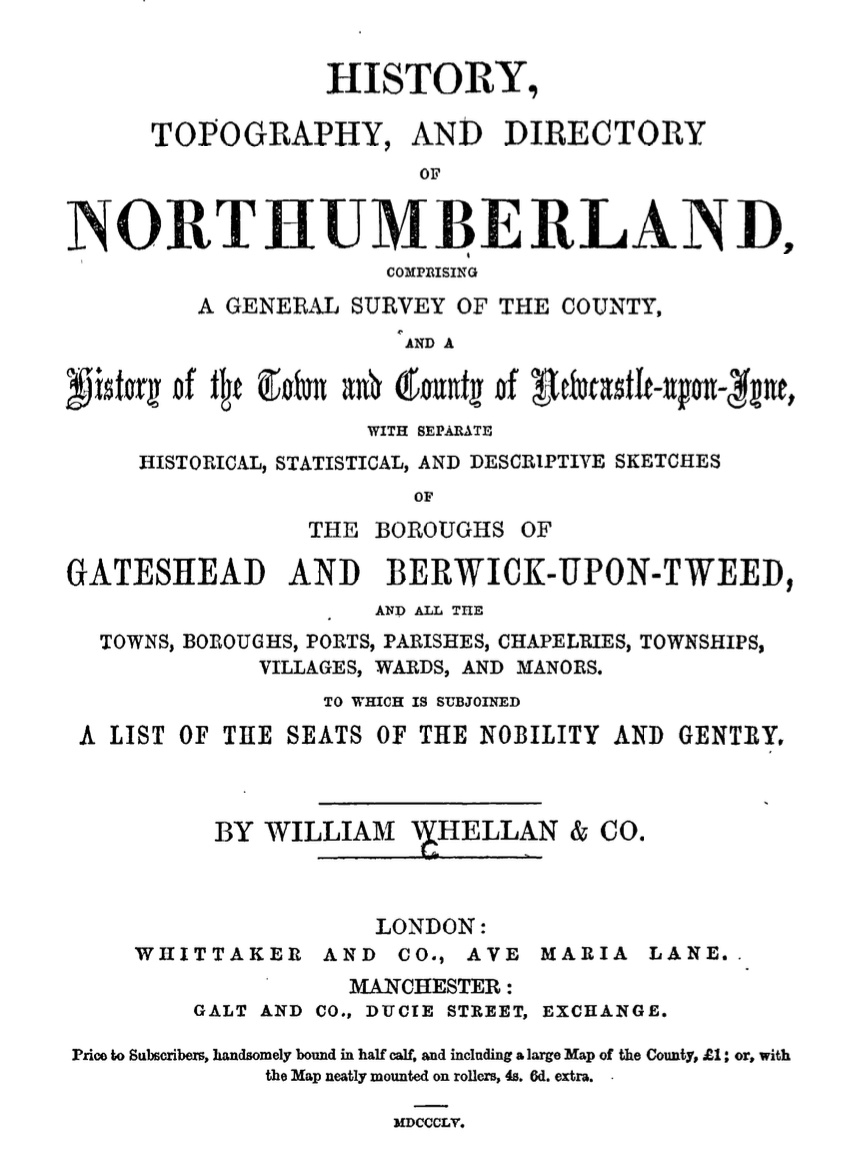 Embleton Parish, 1855
- Extract from: History, Topography, and Directory of Northumberland...Whellan, William, & Co, 1855. EMBLETON PARISH   EMBLETON parish comprises the chapelries of Rock and Rennington, and the townships of Broxfield, Brunton …
---