Topics > Northumberland > Shoreston
Shoreston
Old Shoreston (aka Shoreston Hall) and New Shoreston are hamlets in Northumberland, located to the north-west of Seahouses.
SHOSTON, or Shoreston, a township, in the parish of Bambrough, union of Belford, N. division of Bambrough ward and of Northumberland, 8 miles (E. by S.) from Belford; containing 82 inhabitants. It is situated about a mile north-west from Sunderland, which is on the sea-coast; and is the property of Lord Crewe's trustees. Shoston House is a venerable building of three stories, having at a distance a very imposing appearance: New Shoston is a handsome house of modern erection.
Extract from: A Topographical Dictionary of England comprising the several counties, cities, boroughs, corporate and market towns, parishes, and townships..... 7th Edition, by Samuel Lewis, London, 1848.
Northumberland
Bamburgh Parish, 1848
North Sunderland and Seahouses Civil Parish
Shoreston Hall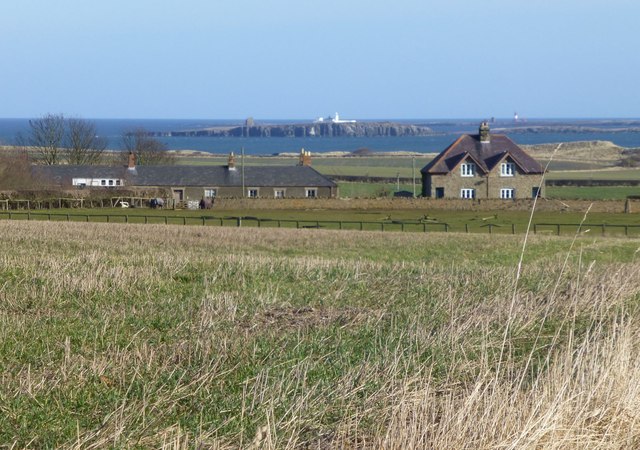 ---