Topics > Northumberland > Coupland
Coupland
Coupland is a hamlet in Northumberland, located by the River Glen, about 4 miles north-west of Wooler and 4 miles south of Ford. There was a settlement here in Medieval times, documented in the 13th century, when it was part of the barony of Muschamp.In 1296 there were 9 taxpayers and in 1377 there were 29 adults paying the Poll Tax.[1] The lands belonged to Sir John de Coupland, who captured David the Scottish King at the Battle of Neville's Cross in 1346.[2] Today there are no visible signs of the medieval village. A tower house was built in the 16th century and over time extended into a large country house known as Coupland Castle. Todays Coupland consists of the 'castle', a large farm and a few cottages.
COUPLAND, a township, in the parish of KirkNewton, union of Glendale, W. division of Glendale ward, county of Northumberland, 4½ miles (N.W.) from Wooler; containing 109 inhabitants. The township is bounded on the east by the river Till, and on the south-west by the Glen, and comprises about 800 acres, mostly arable land, with 70 acres of plantation; the surface is level, and the soil of a light gravelly quality. Coupland Castle was enlarged in 1820, from a peelhouse, of which the walls have been preserved. The impropriate tithes have been commuted for £106. 10., and the vicarial for £40. 10.
Extract from: A Topographical Dictionary of England comprising the several counties, cities, boroughs, corporate and market towns, parishes, and townships..... 7th Edition, by Samuel Lewis, London, 1848.
Coupland is a village in Northumberland, England. It is on the north bank of the River Glen about 4 miles to the northwest of Wooler.
Governance
Coupland is in the parliamentary constituency of Berwick-upon-Tweed.
Landmarks
Coupland Castle is situated in the village and is Grade I listed on the National Heritage List for England. It is a tower house rather than a castle which was probably built at the end of the 16th century. The tower has three storeys with an attic on top and a small projecting tower carried up the south wall.
A date stone over a fireplace in the tower engraved GW 1615 MW is thought to represent George and Mary Wallis owners at that date. It has been added to over the years and was restored in the 19th century, and in 1820 was extended when a three bayed two storied house was built adjoining the tower
Notable people
Matthew Culley, High Sheriff of Northumberland in 1869, lived at Coupland Castle.
Text from
Wikipedia
, available under the Creative Commons Attribution-ShareAlike License (accessed: 12/02/2017).
Visit the page:
Coupland, Northumberland
for references and further details. You can contribute to this article on Wikipedia.
Northumberland
River Glen
Lanton
John de Coupland (d. 1363)
Kirknewton Parish, 1848
Coupland Castle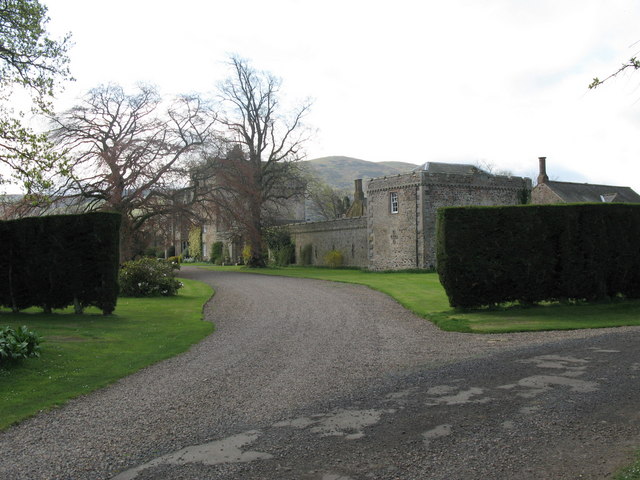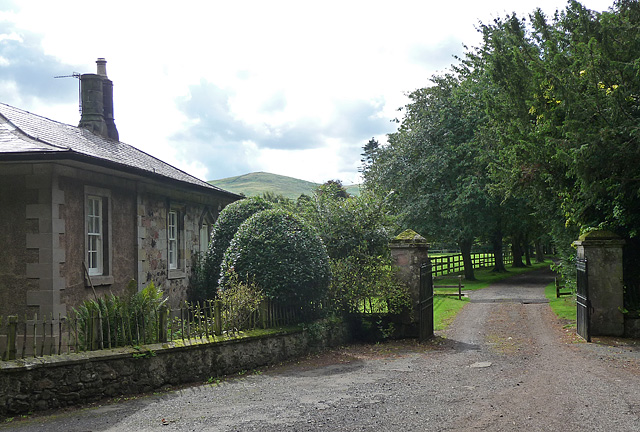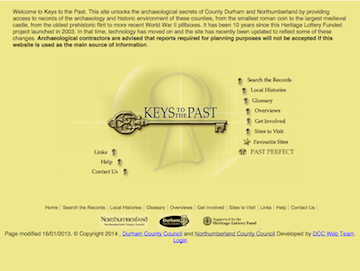 Coupland deserted medieval village
- "There has been a settlement at Coupland since at least the 13th century, when it was a member of the barony of Muschamp. A series of medieval and later documents …
---
Added by
Simon Cotterill
Lanton
- Overview Map Street View Lanton in Northumberland is a small settlement located by the River Glen about 4 miles north-west of Wooler and half a mile west of Coupland. The …
---