Topics > Northumberland > Civil Parishes in Northumberland > Warden Civil Parish > Warden Parish, 1848
Warden Parish, 1848
WARDEN (St. Michael), a parish, in the union of Hexham, N.W. division of Tindale ward, S. division of Northumberland, 2½ miles (N.W. by N.) from Hexham; containing, with the townships of Brokenheugh, Deanraw, and Lipwood, and the parochial chapelries of Newbrough and Haydon, 2,987 inhabitants, of whom 532 are in the township of Warden. This place derives its name, originally Wardon, from the remarkable don or hill under which the church and village are beautifully situated on the south-east, and on the rocky summit of which are vestiges of a circular British camp, subsequently occupied by the Romans, who raised additional works. Within the area of this encampment, the bases of buildings and several querns have been found; and not far from the vicarage-house are traces of a similar fort, most probably connected with the wall of Severus, near which the parish is situated. The manor and church, in 1298, belonged to the monks of Hexham, to whom they had been granted, according to the record, "from a time beyond all memory," by Adam de Tyndale. From the Dissolution the manor was held by the crown till 1610, since which time it has been the property of various private families.
The township comprises 2,995 acres, of which about two-thirds are arable, and the remainder, with the exception of 200 acres of woodland, meadow and pasture. The surface of the parish rises from the banks of the North and South Tyne rivers to an elevation of about 480 feet. The soil in the valleys is a rich sandy loam, of lighter quality on the rising grounds, and on the ridges of the hills, various, and resting upon limestone, freestone, and whinstone: some collieries, stone-quarries, and lead-mines are worked. Lead was wrought in the Hawden and Settlingstones' ground from 1687 to 1697. The Newcastle and Carlisle railway passes for nearly 8 miles through the parish. The living is a vicarage, with the livings of Newbrough and Haydon annexed, valued in the king's books at £8. 16. 3.; net income, £504; patron, T. W. Beaumont, Esq.; impropriators, the Governors of Greenwich Hospital, the Allgood family, and others. The great tithes of Warden, exclusively of the chapelry of Haydon, have been commuted for £211, and the small tithes for £267: the vicar has a glebe of 21 acres. The church, a very ancient cruciform structure in the early English style, was almost entirely rebuilt in 1765, and contains 300 sittings: the churchyard is spacious, and ornamented with rows of beech and elm trees. A school has been established.
Extract from: A Topographical Dictionary of England comprising the several counties, cities, boroughs, corporate and market towns, parishes, and townships..... 7th Edition, by Samuel Lewis, London, 1848.
Warden Civil Parish
Lipwood
Newbrough, 1848
Brokenheugh
Warden
Northumberland Parishes and Townships - 1848
Haydon Chapelry, 1848
Deanraw Township, 1848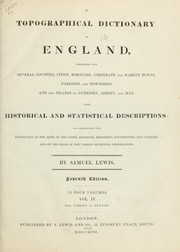 Newbrough, 1848
- NEWBROUGH, a parochial chapelry, in the union of Hexham, N. W. division of Tindale ward, S. division of Northumberland, 5½ miles (N.W. by W.) from Hexham; containing 547 inhabitants. This …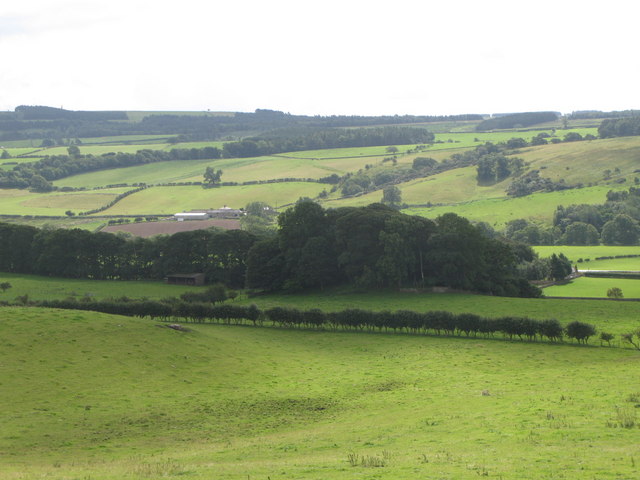 Lipwood
- Overview Map Street View Lipwood is a hamlet in Northumberland, located about a mile west of Haydon Bridge. It consists of a small number of dwellings at Lipwood Hall, Middle …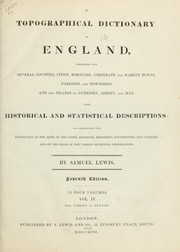 Haydon Chapelry, 1848
- HAYDON, a chapelry, in the parish of Warden, union of Hexham, N.W. division of Tindale ward, S. division of Northumberland, 7 miles (W.) from Hexham, 27 (W.) from Newcastle-upon-Tyne, and …
Brokenheugh
- Brokenheugh is a hamelt in Northumberland located about 6 miles north-west of Hexham. The settlement includes of East Brokenheugh Farm, West Brokenheugh Farm, Brokenheugh Hall and a former lodge. BROKENHAUGH, …
---