Topics > Northumberland > Northumberland Parishes and Townships - 1855
Northumberland Parishes and Townships - 1855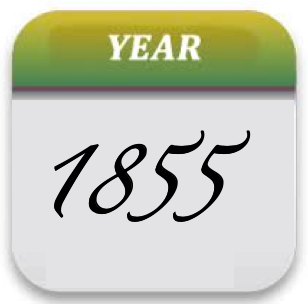 Welcome to Northumberland in 1855! At this time the county includes Newcastle and North Tyneside.
Information from old gazetteers (directories) give a fascinating insight into the past. The links below are for entries from: Extract from: History, Topography, and Directory of Northumberland...Whellan, William, & Co, 1855.
This is a work in progress - by Kenneth Weaving and Simon Cotterill.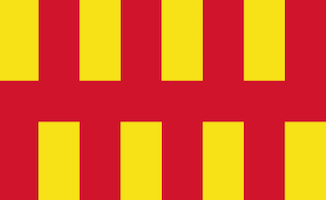 Use the links and search (below) to explore Northumberland in 1855. The table shows population numbers for 1801, 1811, 1821, 1831, 1841 and 1851.
| | | | | | | | | | |
| --- | --- | --- | --- | --- | --- | --- | --- | --- | --- |
| Place | Parish | Status | Ward | 1801 | 1811 | 1821 | 1831 | 1841 | 1851 |
| Chollerton | Chollerton | Parish | N.E. Tinedale | 1,127 | 1,162 | 1,154 | 1,252 | 1,129 | 1,151 |
| Chollerton | Chollerton | Township | N.E. Tinedale | 181 | 219 | 149 | 187 | 155 | 157 |
| Barrasford | Chollerton | Township | N.E. Tinedale | 169 | 181 | 193 | 232 | 209 | 228 |
| Caldwell and Swinburn | Chollerton | Township | N.E. Tinedale | 407 | 387 | 403 | 411 | 393 | 393 |
| Gunnerton and Chipchase | Chollerton | Township | N.E. Tinedale | 370 | 375 | 409 | 422 | 372 | 373 |
| Birtley | Birtley | Chapelry | Tinedale | 490 | 505 | 480 | 447 | 472 | 428 |
| Broomhope with Buteland | Birtley | Township | Tinedale | - | - | - | - | - | - |
| Bywell St Andrew | Bywell St Andrew | Parish | E. Tinedale | 402 | 428 | 399 | 436 | 452 | 480 |
| Bearl | Bywell St Andrew | Township | E. Tinedale | 69 | 62 | 56 | 70 | 36 | 48 |
| Broomhaugh | Bywell St Andrew | Township | E. Tinedale | 93 | 105 | 116 | 115 | 100 | 134 |
| Riding | Bywell St Andrew | Township | E. Tinedale | 105 | 139 | 135 | 151 | 132 | 141 |
| Stocksfield Hall | Bywell St Andrew | Township | E. Tinedale | 24 | 26 | 23 | 35 | 29 | 27 |
| Styford | Bywell St Andrew | Township | E. Tinedale | 111 | 96 | 69 | 65 | 104 | 84 |
| Stamfordham | Stamfordham | Parish | N.E. Tinedale | 1652 | 1813 | 1827 | 1736 | 1777 | 1781 |
| Bitchfield | Stamfordham | Township | N.E. Tinedale | 28 | 49 | 39 | 40 | 36 | 33 |
| Black Heddon | Stamfordham | Township | N.E. Tinedale | 36 | 64 | 63 | 64 | 73 | 54 |
| Cheesburn Grange | Stamfordham | Township | N.E. Tinedale | 93 | 103 | 101 | 71 | 56 | 64 |
| Fenwick | Stamfordham | Township | N.E. Tinedale | 83 | 88 | 76 | 80 | 66 | 72 |
| Hawkwell | Stamfordham | Township | N.E. Tinedale | 125 | 133 | 136 | 150 | 176 | 136 |
| Heugh | Stamfordham | Township | N.E. Tinedale | 472 | 522 | 512 | 472 | 442 | 448 |
| Ingoe | Stamfordham | Township | N.E. Tinedale | 201 | 232 | 239 | 242 | 231 | 228 |
| Kearsley | Stamfordham | Township | N.E. Tinedale | 17 | 17 | 11 | 16 | 11 | 13 |
| Matfen (East) | Stamfordham | Township | N.E. Tinedale | 143 | 149 | 152 | 130 | 110 | 164 |
| Matfen (West) | Stamfordham | Township | N.E. Tinedale | 224 | 256 | 307 | 319 | 429 | 412 |
| Nesbit | Stamfordham | Township | N.E. Tinedale | 41 | 42 | 38 | 37 | 35 | 36 |
| Ouston | Stamfordham | Township | N.E. Tinedale | 37 | 24 | 32 | 19 | 21 | 24 |
| Ryall | Stamfordham | Township | N.E. Tinedale | 128 | 129 | 118 | 89 | 87 | 88 |
| Wallridge | Stamfordham | Township | N.E. Tinedale | 4 | 5 | 3 | 7 | 4 | 10 |
| Wallsend | Wallsend | Parish | E. Castle | 3,120 | 3,584 | 5,103 | 5,510 | 4,758 | 5,721 |
| Wallsend | Wallsend | Township | E. Castle | - | - | - | - | 1,988 | 2,161 |
| Howden Pans | Wallsend | Township | E. Castle | - | - | - | - | 1,296 | 1,276 |
| Willington | Wallsend | Township | E. Castle | - | - | - | - | 1,474 | 2,284 |
| Tynemouth | Tynemouth | Parish | E. Castle | 14,345 | 19,042 | 24,820 | 24,778 | 27,249 | 30,524 |
| Tynemouth | Tynemouth | Township | E. Castle | 3,856 | 5,843 | 9,454 | 10,182 | 11,854 | 14,493 |
| Chirton | Tynemouth | Township | E. Castle | 1,152 | 3,116 | 4,351 | 4,973 | 4,360 | 3,960 |
| Cullercoats | Tynemouth | Township | E. Castle | 452 | 454 | 436 | 542 | 738 | 695 |
| Murton | Tynemouth | Township | E. Castle | 496 | 615 | 556 | 451 | 438 | 481 |
| North Shields | Tynemouth | Township | E. Castle | 7,280 | 7,699 | 8,205 | 6,744 | 7,509 | 8,882 |
| Preston | Tynemouth | Township | E. Castle | 431 | 445 | 627 | 765 | 919 | 988 |
| Whitley | Tynemouth | Township | E. Castle | 251 | 375 | 554 | 632 | 749 | 431 |
| St Andrew's | St Andrew's | Parish | E. Castle | 5,099 | 5,490 | 8,115 | 13,860 | 17,753 | 21,190 |
| St Andrew's | St Andrew's | Township | E. Castle | 4,460 | 4,784 | 7,237 | 11,436 | 13,320 | 15,634 |
| Fenham | St Andrew's | Township | E. Castle | 93 | 86 | 81 | 100 | 74 | 100 |
| Jesmond | St Andrew's | Township | E. Castle | 275 | 317 | 467 | 1,393 | 1,725 | 2,089 |
| Cramlington | St Andrew's | Chapelry | E. Castle | 271 | 303 | 330 | 931 | 2,634 | 3,367 |
| Earsdon | Earsdon | Parish | E. Castle | 3,651 | 4,388 | 4,644 | 6,460 | 9,429 | 10,982 |
| Earsdon | Earsdon | Township | E. Castle | 206 | 215 | 261 | 628 | 683 | 551 |
| Backworth | Earsdon | Township | E. Castle | 163 | 157 | 243 | 412 | 413 | 404 |
| Blyth and Newsham | Earsdon | Township | E. Castle | 1,170 | 1,522 | 1,805 | 1,769 | 1,921 | 2,584 |
| Burradon | Earsdon | Township | E. Castle | 29 | 48 | 52 | 67 | 97 | 87 |
| Hartley | Earsdon | Township | E. Castle | 1,639 | 1,872 | 1,795 | 1,850 | 1,911 | 1,627 |
| Holywell | Earsdon | Township | E. Castle | 107 | 124 | 100 | 478 | 1,164 | 1,134 |
| Seaton Delaval | Earsdon | Township | E. Castle | 240 | 322 | 240 | 271 | 1,568 | 2,726 |
| Sighill | Earsdon | Township | E. Castle | 97 | 128 | 138 | 985 | 1,672 | 1,869 |
| Corsenside | Corsenside | Parish | N.E. Tindale | 375 | 424 | 487 | 524 | 1108 | 579 |
| Kirkharle | Kirkharle | Parish | N.E. Tindale | 281 | 337 | 304 | 286 | 299 | 253 |
| Kirkharle | Kirkharle | Township | N.E. Tindale | 166 | 195 | 196 | 167 | 210 | 164 |
| Harle (Little) | Kirkharle | Township | N.E. Tindale | 67 | 77 | 48 | 64 | 51 | 67 |
| Harle (West) | Kirkharle | Township | N.E. Tindale | 48 | 65 | 64 | 55 | 38 | 22 |
| Kirk Heaton | Kirk Heaton | Chapelry | N.E. Tindale | 147 | 153 | 140 | 182 | 164 | 153 |
| Kirk Whelpington | Kirk Whelpington | Parish | N.E. Tindale | 714 | 814 | 793 | 789 | 705 | 679 |
| Kirk Whelpington | Kirk Whelpington | Township | N.E. Tindale | 234 | 257 | 277 | 260 | 241 | 220 |
| Bavington (Great) | Kirk Whelpington | Township | N.E. Tindale | 82 | 75 | 74 | 70 | 69 | 78 |
| Capheaton | Kirk Whelpington | Township | N.E. Tindale | 208 | 222 | 225 | 232 | 213 | 226 |
| Catcherside | Kirk Whelpington | Township | N.E. Tindale | 13 | 12 | 15 | 14 | 12 | 11 |
| Coldwell | Kirk Whelpington | Township | N.E. Tindale | -- | 9 | 7 | 6 | 8 | 5 |
| Crogdean (or (Crookdean) | Kirk Whelpington | Township | N.E. Tindale | 14 | 10 | 6 | 9 | 9 | 6 |
| Fawns | Kirk Whelpington | Township | N.E. Tindale | 5 | 7 | 8 | 7 | 8 | 8 |
| Hawick | Kirk Whelpington | Township | N.E. Tindale | 23 | 26 | 22 | 18 | 8 | 6 |
| All Saints | All Saints | Parish | E. Castle | 17,833 | 17,697 | 20,877 | 22,740 | 27,948 | 33,592 |
| All Saints | All Saints | Township | E. Castle | 14,396 | 14,171 | 16,555 | 17,063 | 21,474 | 26,117 |
| Byker | All Saints | Township | E. Castle | 3,254 | 3,029 | 3,852 | 5,176 | 6,024 | 7,040 |
| Heaton | All Saints | Township | E. Castle | 183 | 497 | 470 | 501 | 450 | 435 |
| Newcastle | All Saints / St Andrew's / St John's / St Nicholas | Town | E. Castle | 33,048 | 32,537 | 41,794 | 53,613 | 70,337 | 87,748 |
| Thockrington | Thockrington | Parish | N.E. Tindale | 182 | 158 | 201 | 203 | 193 | 173 |
| Thockrington | Thockrington | Township | N.E. Tindale | 51 | 39 | 48 | 71 | 42 | 36 |
| Bavington (Little) | Thockrington | Township | N.E. Tindale | 58 | 36 | 78 | 72 | 91 | 82 |
| Carrycoats | Thockrington | Township | N.E. Tindale | 46 | 51 | 50 | 42 | 51 | 45 |
| Sweethope | Thockrington | Township | N.E. Tindale | 27 | 32 | 25 | 18 | 9 | 10 |
| Gosforth | Gosforth | Parish | E. Castle | 1,385 | 1,988 | 3,295 | 3,546 | 3,020 | 2,319 |
| East Brunton | Gosforth | Township | E. Castle | 69 | 79 | 270 | 268 | 268 | 90 |
| West Brunton | Gosforth | Township | E. Castle | 101 | 138 | 126 | 118 | 109 | 105 |
| Coxlodge | Gosforth | Township | E. Castle | 108 | 356 | 633 | 965 | 924 | 970 |
| Fawdon | Gosforth | Township | E. Castle | 26 | 100 | 747 | 707 | 544 | 254 |
| North Gosforth | Gosforth | Township | E. Castle | 133 | 127 | 141 | 145 | 132 | 123 |
| South Gosforth | Gosforth | Township | E. Castle | 63 | 136 | 174 | 237 | 224 | 246 |
| Kenton | Gosforth | Township | E. Castle | 885 | 1,052 | 1,204 | 1,106 | 819 | 549 |
| Horton | Horton | Chapelry | E. Castle | 1,197 | 1,449 | 2,099 | 2,423 | 2,838 | 4,449 |
| Bedside | Horton | Township | E. Castle | 126 | 102 | 123 | 100 | 91 | 121 |
| Cowpen | Horton | Township | E. Castle | 853 | 1,095 | 1,765 | 2,081 | 2,464 | 4,045 |
| East Hartford | Horton | Township | E. Castle | 18 | 13 | 15 | 12 | 26 | 10 |
| West Hartford | Horton | Township | E. Castle | 87 | 97 | 57 | 59 | 89 | 57 |
| Horton | Horton | Township | E. Castle | 113 | 142 | 139 | 175 | 218 | 210 |
| Longbenton | Longbenton | Parish | E. Castle | 3,355 | 4,358 | 5,547 | 6,613 | 8,711 | 9,205 |
| Killingworth | Longbenton | Township | E. Castle | - | - | - | - | 1,787 | 1,651 |
| Longbenton | Longbenton | Township | E. Castle | - | - | - | - | 2,451 | 2,238 |
| Walker | Longbenton | Township | E. Castle | - | - | - | - | 3,470 | 3,963 |
| Weetslade | Longbenton | Township | E. Castle | - | - | - | - | 1,003 | 1,353 |
| Bellingham | Bellingham | Parish | Tindale North West | 1079 | 1232 | 1396 | 1460 | 1730 | 1594 |
| Bellingham | Bellingham | Township | Tindale North West | 337 | 346 | 404 | 464 | 672 | 770 |
| Charlton (E. Quarter) | Bellingham | Township | Tindale North West | 139 | 137 | 143 | 151 | 173 | 117 |
| Charlton (W. Quarter) | Bellingham | Township | Tindale North West | 123 | 155 | 187 | 188 | 176 | 146 |
| Leemailing | Bellingham | Township | Tindale North West | 226 | 266 | 285 | 293 | 325 | 271 |
| Nook | Bellingham | Township | Tindale North West | 81 | 126 | 113 | 99 | 137 | 85 |
| Tarretburn | Bellingham | Township | Tindale North West | 173 | 202 | 264 | 265 | 247 | 202 |
| Dinnington | Dinnington | Parish | W. Castle | 560 | 577 | 626 | 819 | 730 | 668 |
| Brenkley | Dinnington | Township | W. Castle | 49 | 39 | 37 | 42 | 56 | 43 |
| Dinnington | Dinnington | Township | W. Castle | 158 | 172 | 205 | 354 | 262 | 263 |
| Horton Grange | Dinnington | Township | W. Castle | 62 | 80 | 66 | 64 | 64 | 75 |
| Mason | Dinnington | Township | W. Castle | 112 | 97 | 127 | 134 | 144 | 126 |
| Prestwick | Dinnington | Township | W. Castle | 122 | 133 | 155 | 168 | 161 | 148 |
| Woolsington | Dinnington | Township | W. Castle | 57 | 56 | 36 | 57 | 74 | 59 |
| Meldon | Meldon | Parish | W. Castle | 54 | 129 | 129 | 114 | 152 | 144 |
| Newburn | Newburn | Parish | W. Castle | 4,142 | 3,993 | 4,166 | 4,582 | 4,156 | 4,316 |
| Black Callerton | Newburn | Township | W. Castle | 495 | 176 | 173 | 438 | 158 | 200 |
| Butterlaw | Newburn | Township | W. Castle | 24 | 24 | 28 | 30 | 16 | 15 |
| Dalton | Newburn | Township | W. Castle | 104 | 122 | 122 | 106 | 103 | 133 |
| East Denton | Newburn | Township | W. Castle | - | - | 548 | 524 | 543 | 493 |
| West Denton | Newburn | Township | W. Castle | 423 | 362 | 404 | 455 | 420 | 471 |
| North Dissington | Newburn | Township | W. Castle | 80 | 87 | 65 | 76 | 67 | 70 |
| South Dissington | Newburn | Township | W. Castle | 93 | 90 | 74 | 77 | 76 | 68 |
| Newbiggin | Newburn | Township | W. Castle | 53 | 43 | 47 | 64 | 38 | 53 |
| Newburn | Newburn | Township | W. Castle | 805 | 787 | 918 | 966 | 943 | 938 |
| Newburn Hall | Newburn | Township | W. Castle | 624 | 632 | 629 | 636 | 665 | 670 |
| Sugley | Newburn | Township | W. Castle | - | - | 266 | 255 | 212 | 222 |
| Throckley | Newburn | Township | W. Castle | 188 | 192 | 159 | 208 | 160 | 159 |
| Walbottle | Newburn | Township | W. Castle | 462 | 591 | 676 | 638 | 683 | 782 |
| Whorlton East and West | Newburn | Township | W. Castle | 58 | 63 | 57 | 59 | 60 | 53 |
| Black Carts and Ryehill | - | Extra-parochial | Tindale North West | - | 26 | - | 15 | 17 | 23 |
| Falstone | Falstone | Parish | Tindale North West | 437 | 429 | 501 | 521 | 560 | 562 |
| Plawshets | Falstone | Township | Tindale North West | 209 | 214 | 234 | 249 | 222 | 229 |
| Wellhaugh | Falstone | Township | Tindale North West | 228 | 215 | 267 | 272 | 338 | 333 |
| Greystead | Greystead | Parish | Tindale North West | 199 | 230 | 2546 | 250 | 219 | 251 |
| Chirdon | Greystead | Township | Tindale North West | 68 | 76 | 83 | 77 | 60 | 84 |
| Smalesmouth | Greystead | Township | Tindale North West | 131 | 154 | 163 | 173 | 159 | 167 |
| Ponteland | Ponteland | Parish | W. Castle | 936 | 943 | 934 | 1,034 | 1,094 | 1,137 |
| Berwick Hill | Ponteland | Township | W. Castle | 108 | 120 | 111 | 105 | 112 | 96 |
| High Callerton | Ponteland | Township | W. Castle | 131 | 100 | 104 | 136 | 131 | 115 |
| Little Callerton | Ponteland | Township | W. Castle | 22 | 27 | 21 | 36 | 34 | 16 |
| Coldcoats | Ponteland | Township | W. Castle | 53 | 48 | 45 | 36 | 36 | 40 |
| Darras Hall | Ponteland | Township | W. Castle | 21 | 23 | 12 | 15 | 15 | 22 |
| Higham Dykes | Ponteland | Township | W. Castle | 18 | 20 | 23 | 15 | 20 | 15 |
| Kirkley | Ponteland | Township | W. Castle | 143 | 147 | 146 | 165 | 168 | 171 |
| Milburn | Ponteland | Township | W. Castle | 80 | 112 | 82 | 101 | 79 | 92 |
| Milburn Grange | Ponteland | Township | W. Castle | 33 | 33 | 32 | 44 | 37 | 38 |
| Ponteland | Ponteland | Township | W. Castle | 327 | 313 | 358 | 381 | 424 | 495 |
| Simonburn | Simonburn | Parish | Tindale North West | 900 | 956 | 1030 | 1135 | 1029 | 1080 |
| Simonburn | Simonburn | Township | Tindale North West | 555 | 498 | 569 | 600 | 500 | 495 |
| Haughton | Simonburn | Township | Tindale North West | 78 | 152 | 127 | 154 | 118 | 139 |
| Humshaugh | Simonburn | Township | Tindale North West | 267 | 306 | 334 | 381 | 411 | 446 |
| River Green | - | Extra-parochial | W. Castle | 33 | 62 | 51 | 48 | 30 | 34 |
| St John's | St John's | Parish | W. Castle | 6,628 | 6,673 | 9,410 | 13,196 | 22,452 | 31,146 |
| Benwell | St John's | Township | W. Castle | 951 | 1,064 | 1,296 | 1,278 | 1,433 | 1,272 |
| Elswick | St John's | Township | W. Castle | 301 | 398 | 464 | 787 | 1,789 | 3,539 |
| Westgate | St John's | Township | W. Castle | 669 | 745 | 1,360 | 2,296 | 10,489 | 16,477 |
| Stannington | Stannington | Parish | W. Castle | 1,252 | 1,270 | 963 | 1,252 | 1,121 | 1,000 |
| Bellasis with Boghall | Stannington | Township | W. Castle | - | - | - | - | - | - |
| Blagdon with Milkhope | Stannington | Township | W. Castle | - | - | - | - | - | - |
| Clifton with Coldwell | Stannington | Township | W. Castle | - | - | - | - | - | - |
| Duddoes with Whinney Hill | Stannington | Township | W. Castle | - | - | - | - | - | - |
| Plessy with Shotton | Stannington | Township | W. Castle | - | - | - | - | - | - |
| Saltwick | Stannington | Township | W. Castle | - | - | - | - | - | - |
| Stannington | Stannington | Township | W. Castle | - | - | - | - | - | - |
| Stannington Vale | Stannington | Township | W. Castle | - | - | - | - | - | - |
| Thorneyburn | Thorneyburn | Parish | Tindale North West | 322 | 363 | 358 | 334 | 359 | 340 |
| Thorneyburn | Thorneyburn | Township | Tindale North West | 163 | 156 | 189 | 185 | 186 | 167 |
| Tarset (West) | Thorneyburn | Township | Tindale North West | 159 | 207 | 169 | 149 | 173 | 173 |
| Warden | Warden | Parish | Tindale North West | 349 | 346 | 498 | 540 | 532 | 646 |
| Warden (High) | Warden | Township | Tindale North West | - | - | - | - | - | - |
| Fourstones | Warden | Township | Tindale North West | - | - | - | - | - | - |
| Whalton | Whalton | Parish | W. Castle | 470 | 541 | 534 | 548 | 531 | 461 |
| Newham | Whalton | Township | W. Castle | 70 | 69 | 76 | 83 | 65 | 59 |
| Ogle | Whalton | Township | W. Castle | 122 | 140 | 148 | 137 | 121 | 102 |
| Riplington | Whalton | Township | W. Castle | 15 | 25 | 25 | 17 | 30 | 13 |
| Whalton | Whalton | Township | W. Castle | 263 | 307 | 285 | 311 | 315 | 287 |
| Haydon | Haydon | Chapelry | Tindale North West | 1084 | 1347 | 1574 | 1746 | 1908 | 2085 |
| Newbrough | Newbrough | Chapelry | Tindale North West | 429 | 464 | 451 | 494 | 547 | 551 |
| Bambrough | Bambrough | Parish | Bambrough | 2,935 | 3,114 | 3,342 | 3,949 | 4,237 | 4,545 |
| Adderstone | Bambrough | Township | Bambrough | 300 | 327 | 342 | 322 | 302 | 299 |
| Bambrough | Bambrough | Township | Bambrough | 295 | 298 | 342 | 417 | 375 | 416 |
| Bambrough Castle | Bambrough | Township | Bambrough | 60 | 73 | 62 | 61 | 59 | 50 |
| Beadnell | Bambrough | Chapelry | Bambrough | 223 | 291 | 213 | 251 | 323 | 326 |
| Bradford | Bambrough | Township | Bambrough | 51 | 49 | 48 | 36 | 34 | 53 |
| Budle | Bambrough | Township | Bambrough | 79 | 80 | 99 | 103 | 102 | 93 |
| Burton | Bambrough | Township | Bambrough | 40 | 62 | 85 | 76 | 111 | 98 |
| Elford | Bambrough | Township | Bambrough | 88 | 94 | 113 | 149 | 112 | 123 |
| Fleetham | Bambrough | Township | Bambrough | 70 | 72 | 94 | 93 | 52 | 61 |
| Glororum | Bambrough | Township | Bambrough | 50 | 63 | 46 | 47 | 53 | 45 |
| Hoppen | Bambrough | Township | Bambrough | 32 | 19 | 29 | 43 | 36 | 29 |
| Lucker | Bambrough | Chapelry | Bambrough | 153 | 165 | 194 | 266 | 210 | 293 |
| Mousen | Bambrough | Township | Bambrough | 51 | 69 | 73 | 65 | 72 | 70 |
| Newham | Bambrough | Township | Bambrough | 206 | 269 | 298 | 324 | 359 | 381 |
| Newstead | Bambrough | Township | Bambrough | 108 | 100 | 90 | 110 | 113 | 139 |
| North Sunderland | Bambrough | Township | Bambrough | 496 | 528 | 566 | 860 | 1,103 | l,208 |
| Outchester | Bambrough | Township | Bambrough | 152 | 113 | 109 | 111 | 122 | 118 |
| Rathchwood | Bambrough | Township | Bambrough | 9 | 6 | 10 | 20 | 19 | 16 |
| Shoreston | Bambrough | Township | Bambrough | 30 | 65 | 63 | 89 | 88 | 98 |
| Spindlestone | Bambrough | Township | Bambrough | 88 | 71 | 97 | 101 | 151 | 143 |
| Swinehoe | Bambrough | Township | Bambrough | 117 | 95 | 111 | 110 | 118 | 187 |
| Tughall | Bambrough | Township | Bambrough | 108 | 85 | 85 | 102 | 119 | 134 |
| Warrenford | Bambrough | Township | Bambrough | 32 | 29 | 27 | 35 | 41 | 30 |
| Warrenton | Bambrough | Township | Bambrough | 97 | 92 | 128 | 158 | 163 | 135 |
| Belford | Belford | Parish | Bambrough | 1,324 | 1,473 | 1,783 | 2,030 | 1,789 | 1,857 |
| Belford | Belford | Township | Bambrough | 902 | 931 | 1,208 | 1,354 | 1,157 | 1,226 |
| Detchant | Belford | Township | Bambrough | 110 | 109 | 128 | 180 | 178 | 150 |
| Easington | Belford | Township | Bambrough | 151 | 195 | 186 | 203 | 180 | 174 |
| Easington Grange | Belford | Township | Bambrough | 57 | 57 | 54 | 62 | 64 | 78 |
| Elwick | Belford | Township | Bambrough | 54 | 78 | 73 | 79 | 84 | 69 |
| Middleton | Belford | Township | Bambrough | 50 | 57 | 79 | 87 | 70 | 111 |
| Ross | Belford | Township | Bambrough | - | 46 | 55 | 65 | 56 | 49 |
| Ellingham | Ellingham | Parish | Bambrough | 749 | 691 | 801 | 953 | 861 | 936 |
| South Charlton | Ellingham | Township | Bambrough | 219 | 178 | 230 | 244 | 238 | 239 |
| North Charlton | Ellingham | Township | Bambrough | 166 | 139 | 170 | 187 | 188 | 175 |
| Chathill | Ellingham | Township | Bambrough | 39 | 37 | 27 | 30 | 18 | 47 |
| Doxford | Ellingham | Township | Bambrough | 49 | 56 | 54 | 79 | 56 | 75 |
| Ellingham | Ellingham | Township | Bambrough | 228 | 221 | 257 | 328 | 270 | 313 |
| Preston | Ellingham | Township | Bambrough | 50 | 59 | 63 | 85 | 91 | 87 |
| Embleton | Embleton | Parish | Bambrough | 1,515 | 1,526 | 1,806 | 1,929 | 2,030 | 2,275 |
| Broxfield | Embleton | Township | Bambrough | 41 | 43 | 28 | 29 | 24 | 38 |
| Brunton | Embleton | Township | Bambrough | 77 | 48 | 70 | 62 | 59 | 73 |
| Craster | Embleton | Township | Bambrough | 100 | 118 | 146 | 212 | 247 | 222 |
| Dunston | Embleton | Township | Bambrough | 177 | 209 | 213 | 185 | 218 | 256 |
| Embleton | Embleton | Township | Bambrough | 294 | 312 | 413 | 492 | 525 | 656 |
| Fallowden | Embleton | Township | Bambrough | 92 | 79 | 112 | 105 | 113 | 122 |
| Newton by the Sea | Embleton | Township | Bambrough | 200 | 178 | 247 | 271 | 282 | 274 |
| Rennington | Embleton | Township | Bambrough | 252 | 270 | 272 | 273 | 245 | 269 |
| Rock | Embleton | Township | Bambrough | 160 | 152 | 185 | 206 | 227 | 250 |
| Stamford | Embleton | Township | Bambrough | 122 | 117 | 120 | 94 | 90 | 125 |
| Howick | Howick | Parish | Bambrough | 184 | 214 | 234 | 208 | 242 | 315 |
| Lesbury | Lesbury | Parish | Bambrough | 874 | 858 | 982 | 976 | 1,108 | 1,238 |
| Alnmouth | Lesbury | Township | Bambrough | 350 | 353 | 406 | 415 | 480 | 488 |
| Bilton | Lesbury | Township | Bambrough | - | - | - | - | - | - |
| Lesbury | Lesbury | Township | Bambrough | 524 | 505 | 576 | 561 | 628 | 750 |
| Longhoughton | Longhoughton | Parish | Bambrough | 554 | 595 | 650 | 690 | 772 | 861 |
| Boulmer with Seaton House | Longhoughton | Township | Bambrough | 100 | 102 | 104 | 140 | 153 | 149 |
| Little Houghton | Longhoughton | Township | Bambrough | 73 | 75 | 77 | 80 | 136 | 165 |
| Long Houghton | Longhoughton | Township | Bambrough | 371 | 418 | 469 | 470 | 483 | 547 |
| Norhamshire | Norhamshire | Parish | Norhamshire | 3,384 | 3,524 | 3,906 | 3,744 | 3,757 | 4,289 |
| Cornhill | Norhamshire | Chapelry | Norhamshire | 558 | 725 | 863 | 765 | 823 | 973 |
| Duddo | Norhamshire | Township | Norhamshire | 231 | 201 | 285 | 356 | 276 | 286 |
| Felkington | Norhamshire | Township | Norhamshire | 194 | 218 | 186 | 141 | 143 | 186 |
| Grindon | Norhamshire | Township | Norhamshire | 190 | 166 | 173 | 162 | 143 | 132 |
| Horncliffe | Norhamshire | Township | Norhamshire | 342 | 343 | 351 | 369 | 322 | 358 |
| Loan end | Norhamshire | Township | Norhamshire | 134 | 153 | 143 | 147 | 155 | 177 |
| Longridge | Norhamshire | Township | Norhamshire | 66 | 70 | 81 | 105 | 68 | 74 |
| Norham | Norhamshire | Township | Norhamshire | 728 | 781 | 901 | 819 | 902 | 1,033 |
| Norham Mains | Norhamshire | Township | Norhamshire | 88 | 66 | 122 | 119 | 98 | 107 |
| Shoreswood | Norhamshire | Township | Norhamshire | 247 | 219 | 261 | 279 | 315 | 428 |
| Thornton | Norhamshire | Township | Norhamshire | 212 | 277 | 232 | 190 | 178 | 169 |
| Twizell | Norhamshire | Township | Norhamshire | 284 | 305 | 308 | 292 | 336 | 366 |
| Bedlingtonshire | Bedlingtonshire | Parish | Bedlingtonshire | 1,422 | 1,488 | 1,862 | 2,120 | 3,155 | 5,101 |
| Bedlington | Bedlingtonshire | Township | Bedlingtonshire | - | - | - | - | - | - |
| Camboise | Bedlingtonshire | Township | Bedlingtonshire | - | - | - | - | - | - |
| Choppington | Bedlingtonshire | Township | Bedlingtonshire | - | - | - | - | - | - |
| Netherton | Bedlingtonshire | Township | Bedlingtonshire | - | - | - | - | - | - |
| East Sleekburn | Bedlingtonshire | Township | Bedlingtonshire | - | - | - | - | - | - |
| West Sleekburn | Bedlingtonshire | Township | Bedlingtonshire | - | - | - | - | - | - |
| Ancroft | Ancroft | Parochial Chapelry | Islandshire | 1,144 | 1,236 | 1,378 | 1,384 | 1,670 | 1,883 |
| Ancroft | Ancroft | Township | Islandshire | - | - | - | - | - | - |
| Cheswick | Ancroft | Township | Islandshire | - | - | - | - | - | - |
| Haggerston | Ancroft | Township | Islandshire | - | - | - | - | - | - |
| Scremerston | Ancroft | Township | Islandshire | - | - | - | - | - | - |
| Holy Island | Holy Island | Parish | Islandshire | 601 | 675 | 760 | 836 | 809 | 908 |
| Holy Island | Holy Island | Township | Islandshire | - | - | - | - | - | - |
| Goswick | Holy Island | Township | Islandshire | - | - | - | - | - | - |
| Fenham | Holy Island | Township | Islandshire | - | - | - | - | - | - |
| Kyloe | Kyloe | Parochial Chapelry | Islandshire | 968 | 958 | 990 | 927 | 1,023 | 1,005 |
| Beal with Lowlin | Kyloe | Township | Islandshire | - | - | - | - | - | - |
| Berrington | Kyloe | Township | Islandshire | - | - | - | - | - | - |
| Buckton | Kyloe | Township | Islandshire | - | - | - | - | - | - |
| Fenwick | Kyloe | Township | Islandshire | - | - | - | - | - | - |
| Kyloe | Kyloe | Township | Islandshire | - | - | - | - | - | - |
| Tweedmouth | Tweedmouth | Parochial Chapelry | Islandshire | 3,458 | 3,917 | 4,673 | 4,971 | 5,202 | 5,714 |
| Ord | Tweedmouth | Township | Islandshire | - | - | - | - | 997 | 914 |
| Spittal | Tweedmouth | Township | Islandshire | - | - | - | - | 1,631 | 1,736 |
| Tweedmouth | Tweedmouth | Township | Islandshire | - | - | - | - | 2,574 | 3,054 |
Information from the book:
History, Topography, and Directory of Northumberland: Comprising a General Survey of the County, and a History of the Town and County of Newcastle-upon-Tyne, with Separate Historical, Statistical, and Descriptive Sketches of the Boroughs of Gateshead and Berwick-upon-Tweed, and All the Towns, Boroughs, Ports, Parishes, Chapelries, Townships, Villages, Wards, and Manors. A List of the Seats of the Nobility and Gentry
By William Whellan & Co, 1855
Bambrough Ward,1855
Castle Ward, 1855
Croquetdale Ward, 1855
Glendale Ward, 1855
Islandshire, 1855
Morpeth Ward, 1855
Tindale Ward, 1855