Topics > Northumberland > Brokenheugh
Brokenheugh
Brokenheugh is a hamelt in Northumberland located about 6 miles north-west of Hexham. The settlement includes of East Brokenheugh Farm, West Brokenheugh Farm, Brokenheugh Hall and a former lodge.
BROKENHAUGH, EAST and WEST, a township, in the parochial chapelry of Haydon, union of Hexham, N.W. division of Tindale ward, S. division of Northumberland, 6 miles (W. by N.) from Hexham; containing 250 inhabitants. It is situated on the west of the South Tyne river, and is divided into farms.
Extract from: A Topographical Dictionary of England comprising the several counties, cities, boroughs, corporate and market towns, parishes, and townships..... 7th Edition, by Samuel Lewis, London, 1848.
Northumberland
Warden Parish, 1848
Haydon Chapelry, 1848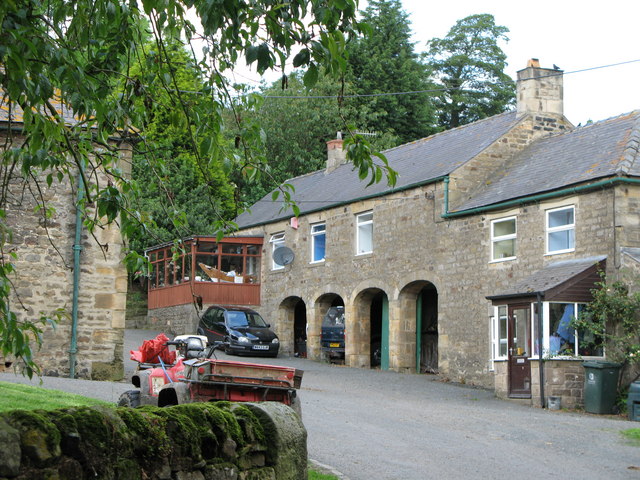 ---