Topics > Northumberland > Moneylaws
Moneylaws
The adjacent hamlets of East Moneylaws and West Moneylaws in Northumberland are located close to the border with Scotland, about 8½ miles north-west of Wooler and 2 miles south of Cornhill-on-Tweed. The remains of an Iron Age settlement are located on the nearby Moneylaws Hill. There was a Medieval village at Moneylaws, but this declined in size in the 16th and 17th century.[1] In the 19th century, Moneylaws was a township in the ancient parish of Carham. Today, Moneylaws forms part of the Civil Parish of Carham.
MONEYLAWS, a township, in the parish of Carham, union of Glendale, W. division of Glendale ward, N. division of Northumberland, 4½ miles (S E. by S.) from Coldstream. It includes Old Moneylaws, and comprises about 850 acres, all arable land, with the exception of a few acres of grass; the soil is principally loam, and the surface mountainous, with extensive and beautiful prospects. The great tithes have been commuted for £161, and those of the incumbent for £28. In the Castle field here are the remains of a Roman camp.
Extract from: A Topographical Dictionary of England comprising the several counties, cities, boroughs, corporate and market towns, parishes, and townships..... 7th Edition, by Samuel Lewis, London, 1848.
Northumberland
Carham Parish, 1848
Moneylaws Castle Hill Camp
Carham Civil Parish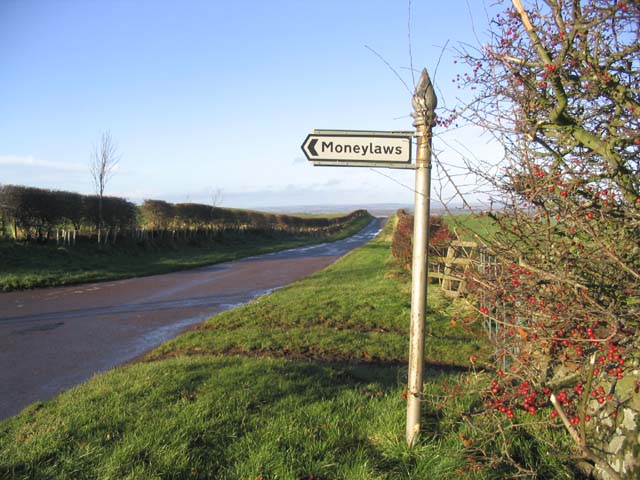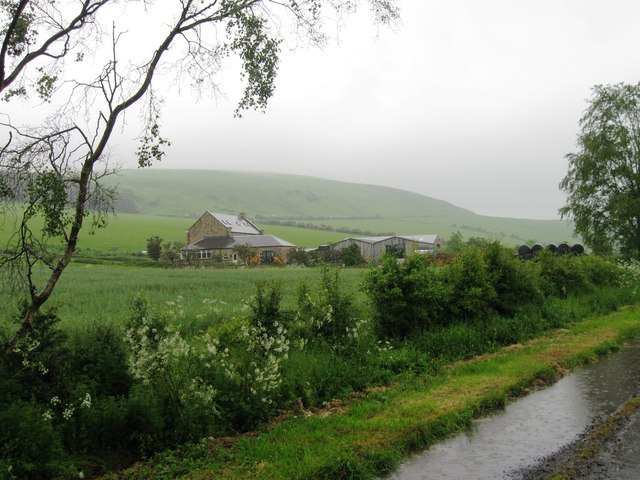 Moneylaws Castle Hill Camp
- "The monument includes the remains of a univallate defended settlement of Iron Age date, situated on the summit of Moneylaws Hill with extensive views in all directions. The enclosure measures …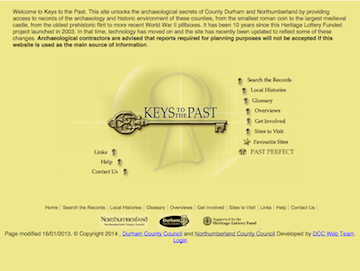 Moneylaws deserted medieval village
- "This is the site of the deserted medieval village of Moneylaws. It declined in size in the 16th and 17th century. No remains can be seen apart from a 19th …
---
Added by
Simon Cotterill
---