Westmorland, Parishes and Townships, 1848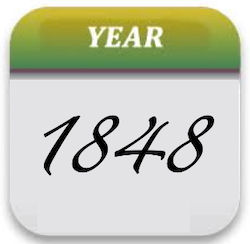 This searchable page includes links to more detailed information. It is based on: A Topographical Dictionary of England comprising the several counties, cities, boroughs, corporate and market towns, parishes, and townships..... 7th Edition, by Samuel Lewis, London, 1848.
This page relates to the historic county of Westmorland as it was in 1848, which has several differences to the area of the 'new' unitary authority of Westmorland created as part of the local government reorganisation of Cumbria in April 2023.
Name
Type
Population
Parish
Union
Ward
Appleby (St Lawrence)

Parish

Incorporated market-town / Borough

1,354
Appleby (St Lawrence)
East
East
Colby

Township

156
Appleby (St Lawrence)
East
East
Scattergate
Township
156
Appleby (St Lawrence)
East
East
Drybeck
Township
86
Appleby (St Lawrence)
East
East
Asby
Parish
407
Asby
East
East
Asby-Windewath
Township
222
Asby
East
East
Asby-Coatsforth
Township
129
Asby
East
East
Little Asby
Township
56
Asby
East
East
Askham
Parish
635
Askham
West
West
Bampton
Parish
575
Bampton
West
West
Mardale (part of)
Chapelry
Bampton
West
West
Ambleside
Parochial Chapelry
1,281
Grasmere / Windermere
Kendal
Kendal
Windermere
Parish
2,498
Windermere
Kendal
Kendal
Applethwaite
Township
436
Windermere
Kendal
Kendal
Bowness-on-Windermere
Post Town
?
Windermere
Kendal
Kendal
Troutbeck
Chapelry
299
Windermere
Kendal
Kendal
Undermilbeck
Township
1,033
Windermere
Kendal
Kendal
Grasmere
Parish
1,681
Grasmere
Kendal
Kendal
Grasmere
Township
345
Grasmere
Kendal
Kendal
Great and Little Langdale
Chapelry
442
Grasmere
Kendal
Kendal
Rydal with Loughrigg
Township
343
Grasmere
Kendal
Kendal
Winster
Chapelry
1,033*
Kendal
Kendal
Kendal
Cliburn
Parish
251
Cliburn
West
West
Crosby Garrett
Parish
274
Crosby Garrett
East
East
Crosby Garrett
Township
202
Crosby Garrett
East
East
Little Musgrave
Township
72
Crosby Garrett
East
East
Barton
Parish
1,668
Barton
West
West
Low Winder
Township
Barton
West
West
Martindale
Chapelry
198
Barton
West
West
Patterdale with Hartsop
Chapelry
573
Barton
West
West
Sockbridge with Tirrel
Township
Barton
West
West
Yanwith with Eamont Bridge
Township
Barton
West
West
High Barton
Township
323
Barton
West
West
Beetham
Parish
1,656
Beetham
Kendal
Kendal
Beetham
Township
845
Beetham
Kendal
Kendal
Arnside
Hamlet
Beetham
Kendal
Kendal
Farleton
Township
118
Beetham
Kendal
Kendal
Haverbrack
Township
117
Beetham
Kendal
Kendal
Methop with Ulpha
Township
Beetham
Kendal
Kendal
Witherslack
Township
489
Beetham
Kendal
Kendal
Brougham
Parish
249
Brougham
West
West
Brough under Stainmoor
Parish
1,694
Brough under Stainmoor
East
East
Brough
Township
899
Brough under Stainmoor
East
East
Brough Sowerby
Township
142
Brough under Stainmoor
East
East
Hilbeck
Township
42
Brough under Stainmoor
East
East
Stainmore
Chapelry
611
Brough under Stainmoor
East
East
Shap
Parish
996
Shap
West
West
Swindale
Chapelry
Shap
West
West
Mardale (part of)
?
Shap
West
West
Crosby Ravensworth
Parish
909
Crosby Ravensworth
West
West
Crosby Ravensworth
Township
323
Crosby Ravensworth
West
West
Maulds Meaburn
Township
310
Crosby Ravensworth
West
West
Reagill
Township
Crosby Ravensworth
West
West
Birbeck-Fells (part of)
Township
200
Crosby Ravensworth
West
West
Clifton
Parish
288
Clifton
West
West
Burton-in-Kendal
Parish
2,387
Burton-in-Kendal
Kendal
Kendal
Dalton (Lancashire)
Township
155
Burton-in-Kendal
Kendal
Kendal
Burton-in-Kendal
Township
796
Burton-in-Kendal
Kendal
Kendal
Holme
Township
Burton-in-Kendal
Kendal
Kendal
Holmscale
Township
Burton-in-Kendal
Kendal
Kendal
Preston Patrick
Township
484
Burton-in-Kendal
Kendal
Kendal
Warcop
Parish
705
Warcop
East
East
Bleatarn
Hamlet
Warcop
East
East
Kendal
Parish
18,027
Kendal
Kendal
Kendal
Kendal
Town
10,225
Kendal
Kendal
Kendal
Burneside
Chapelry
878
Kendal
Kendal
Kendal
Strickland-Ketel
Township
466
Burneside
Kendal
Kendal
Strickland-Roger
Township
412
Burneside
Kendal
Kendal
Crook
Chapelry
257
Kendal
Kendal
Kendal
Helsington
Chapelry
310
Kendal
Kendal
Kendal
Hugil
Chapelry
382
Kendal
Kendal
Kendal
Old Hutton with Holmescales
Chapelry
488
Kendal
Kendal
Kendal
Kentmere
Chapelry
198
Kendal
Kendal
Kendal
Natland
Chapelry
251
Kendal
Kendal
Kendal
Long Sleddale
Chapelry
Kendal
Kendal
Kendal
Nether Staveley
Township
201
Kendal
Kendal
Kendal
Over Staveley
Chapelry
527
Kendal
Kendal
Kendal
Underbarrow with Bradley-Field
Chapelry
Kendal
Kendal
Kendal
Dillicar
Township
85
Kendal
Kendal
Kendal
Docker
Township
82
Kendal
Kendal
Kendal
Grayrigg
Chapelry
801
Kendal
Kendal
Kendal
Grayrigg
Township
264
Kendal
Kendal
Kendal
New Hutton
Township
Kendal
Kendal
Kendal
Kirkland
Township
1,222
Kendal
Kendal
Kendal
Lambrigg
Township
143
Kendal
Kendal
Kendal
Patton
Township
Kendal
Kendal
Kendal
Scalthwaiterigg with Hay and Hutton-i'-th'-Hay
Township
Kendal
Kendal
Kendal
Selside
Chapelry
530
Kendal
Kendal
Kendal
Selside with Whitwell
Township
335
Kendal
Kendal
Kendal
Skelsmergh
Township
Kendal
Kendal
Kendal
Whinfell
Township
187
Kendal
Kendal
Kendal
Fawcett-Forest (part of)
Township
Kendal
Kendal
Kendal
Nether Graveship (part of)
Township
334
Kendal
Kendal
Kendal
Undermilbeck (part of)
Township
Kendal
Kendal
Kendal
Kirkby Lonsdale
Parish
4,178
Kirkby Lonsdale
Kendal
Lonsdale
Barbon
Chapelry
315
Kirkby Lonsdale
Kendal
Lonsdale
Casterton
Chapelry
623
Kirkby Lonsdale
Kendal
Lonsdale
Firbank
Chapelry
199
Kirkby Lonsdale
Kendal
Lonsdale
Hutton-Roof
Chapelry
319
Kirkby Lonsdale
Kendal
Lonsdale
Killington
Chapelry
301
Kirkby Lonsdale
Kendal
Lonsdale
Mansergh
Chapelry
232
Kirkby Lonsdale
Kendal
Lonsdale
Middleton
Chapelry
275
Kirkby Lonsdale
Kendal
Lonsdale
Kirkby-Lonsdale
Township
1,629
Kirkby Lonsdale
Kendal
Lonsdale
Lupton
Township
285
Kirkby Lonsdale
Kendal
Lonsdale
Kirkby Stephen
Parish
2,850
Kirkby Stephen
East
East
Kirkby Stephen
Township
1,345
Kirkby Stephen
East
East
Hartley
Township
158
Kirkby Stephen
East
East
Kaber
Township
214
Kirkby Stephen
East
East
Nateby
Township
108
Kirkby Stephen
East
East
Smardale
Township
35
Kirkby Stephen
East
East
Waitby
Township
54
Kirkby Stephen
East
East
Wharton
Township
55
Kirkby Stephen
East
East
Winton
Township
358
Kirkby Stephen
East
East
Mallerstang
Chapelry
223
Kirkby Stephen
East
East
Soulby
Chapelry
300
Kirkby Stephen
East
East
Kirby Thore
Parish
1,171
Kirby Thore
East
East
Kirby Thore
Township
442
Kirby Thore
East
East
Milburn
Chapelry
348
Kirby Thore
East
East
Temple-Sowerby
Chapelry
381
Kirby Thore
East
East
Orton
Parish
1,449
Orton
East
East
Orton

Market Town

558
Orton
East
East
Bretherdale

Township

82
Orton
East
East
Langdale

Township

123
Orton
East
East
Raisbeck

Township

214
Orton
East
East
Tebay

Township

368
Orton
East
East
Birbeck-Fells (part of)

Township

200
Orton
East
East
Fawcet Forest (part of)

Township

83
Orton
East
East
Long Marton

Parish

804
Long Marton
East
East
Long Marton

Township

303
Long Marton
East
East
Brampton

Township

304
Long Marton
East
East
Knock

Township

197
Long Marton
East
East
Morland

Parish

1,923
Morland
West
West
Morland

Township

426
Morland
West
west
Sleagill

Township

153
Morland
West
West
Thrimby with Little Strickland

Chapelry

200
Morland
West
West
Great Strickland

Township

277
Morland
West
West
Thrimby

Township

66
Morland
West
West
Bolton

Chapelry

383
Morland
West
West
King's Meaburn

Township

200
Morland
West
West
Newby

Township

284
Morland
West
West
Levens

Parish

993
Levens
Kendal
Kendal
Heversham

Parish

4,405
Heversham
Kendal
Kendal
Crosthwaite with Lyth

Chapelry

717
Heversham
Kendal
Kendal
Hincaster

Township

136
Heversham
Kendal
Kendal
Levens

Township

Heversham
Kendal
Kendal
Sedgwick

Township

240
Heversham
Kendal
Kendal
Heversham with Milnthorpe

Township

1,599
Heversham
Kendal
Kendal
Stainton (Crosscrake)

Township

365
Heversham
Kendal
Kendal
Preston Richard

Township

355
Heversham
Kendal
Kendal
Lowther

Parish

470
Lowther
West
West
Lowther

Township

216
Lowther
West
West
Hackthorpe

Township

102
Lowther
West
West
Melkinthorpe

Township

99
Lowther
West
West
Whale

Township

Lowther
West
West
Dufton

Parish

466
Dufton
East
East
Dufton

Township

441
Dufton
East
East
Keisley

Township

25
Dufton
East
East
Newbiggin

Parish

140
Newbiggin
East
East
Appleby (St Michael / Bongate)

Parish

1,165
Appleby (St Michael)
East
East
Murton

Township

172
Appleby (St Michael)
East
East
Crackenthorpe

Township

104
Appleby (St Michael)
East
East
Bongate with Langton

Township

618
Appleby (St Michael)
East
East
Great Musgrave

Parish

167
Great Musgrave
East
East
Ravenstonedale

Parish

973
Ravenstonedale
East
East
Ormside

Parish

190
Ormside
East
East
Bolton
Crook
Crosscrake
Crosthwaite
Dufton
Grayrigg
Helsington
Heversham
Holme
Hugill
Hutton, New
Hutton, Old
Kendal St George
Kendal St Thomas
Langdale
Levens
Long Sleddale
Mallerstang
Mardale
Martindale
Marton, Long
Middleton
Milburn
Milnthorpe
Natland
Preston Patrick
Selside
Skelsmergh
Smardale
Soulby
Sowerby, Temple
Staveley
Swindale
Thrimby
Underbarrow
Winster
Witherslack
---