Topics > Cumbria > Rivers in Cumbria > River Lyvennet
River Lyvennet
The River Lyvennet is a tributary of the River Eden in Cumbria. The Lyvennet arises at Black Dub on Crosby Ravenswoth Fell - there is a Monument to Charles II at the source, where Charles drank water from, in 1651.
The River Lyvennet is a river flowing through the county of Cumbria in England.
The source of the Lyvennet (as Lyvennet Beck) is to be found close to Robin Hood's Grave on Crosby Ravensworth Moor, an area rich in ancient remains.
From there, the beck flows northwards through Crosby Ravensworth, Mauld's Meaburn and King's Meaburn, emerging as the River Lyvennet.
The river is joined by the River Leith shortly before the Lyvennet's own confluence with the River Eden.
Several Pedigree cattle herds are named after the river including Lyvennet Simmentals of Greystone House, King's Meaburn.
The Lyvennet valley may preserve the name of Taliesin's "Llwyfenydd" and would thus be associated with the post-Roman Brythonic kingdom of Rheged. The meaning of the Welsh word "llwyfen" is the elm tree.
Text from
Wikipedia
, available under the Creative Commons Attribution-ShareAlike License (accessed: 15/02/2019).
Visit the page:
River Lyvennet
for references and further details. You can contribute to this article on Wikipedia.
Rivers in Cumbria
King's Meaburn Mill
Maulds Meaburn
River Leith (Cumbria)
Crosby Ravensworth
Charles II Monument, Crosby Ravenswoth Fell
Cliburn Mill bridge
King's Meaburn Stepping stones and footbridge over the River Lyvennet
---
Pinned by
Simon Cotterill
Iron bridge over the Lyvennet near Crossrigg Hall
---
Pinned by
Simon Cotterill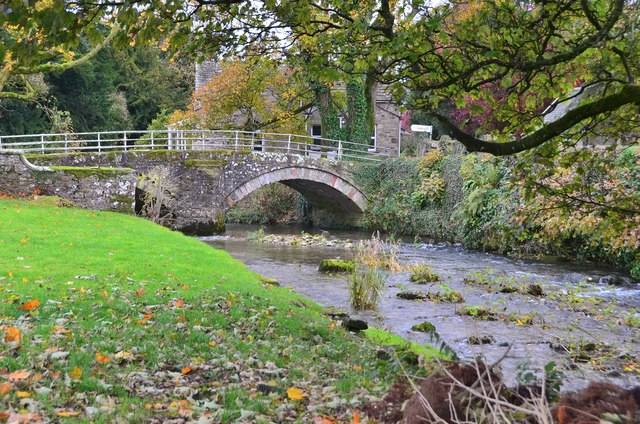 Bridge over the Lyvennet Beck, Crosby Ravensworth
---
Pinned by
Simon Cotterill
King's Meaburn Mill
- Overview Map Former corn mill by the River Lyvennet a short distance south-west of the village of King's Meaburn. The water powered mill was built in 1811. It has now been converted …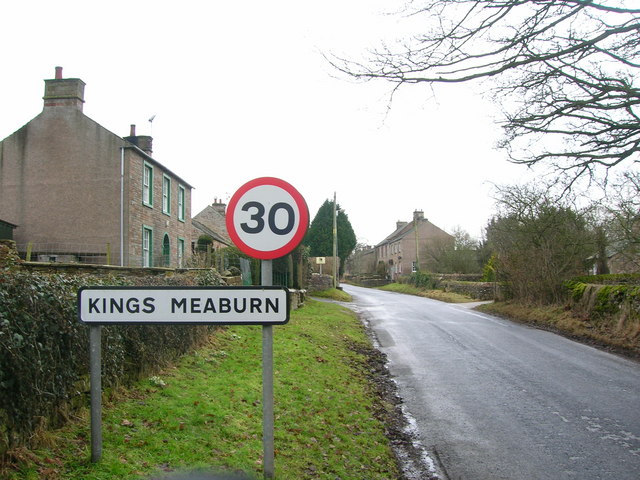 King's Meaburn
- Overview About King's Meaburn Map Street View King's Meaburn is a village in the Eden district of Cumbria, situated by the River Lyvennet. The village is located about 4 miles …
Maulds Meaburn
- Overview About Maulds Meaburn Map Street View MEABURN MAULDS, a township, in the parish of Crosby-Ravensworth, West ward and union, county of Westmorland, 4½ miles (E.N.E.) from Shap; containing 310 …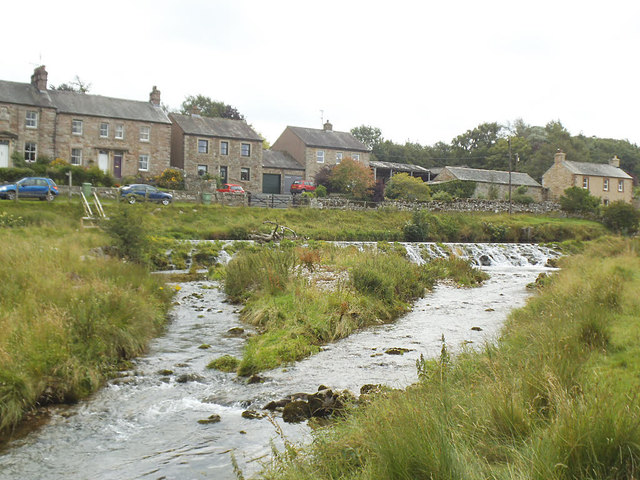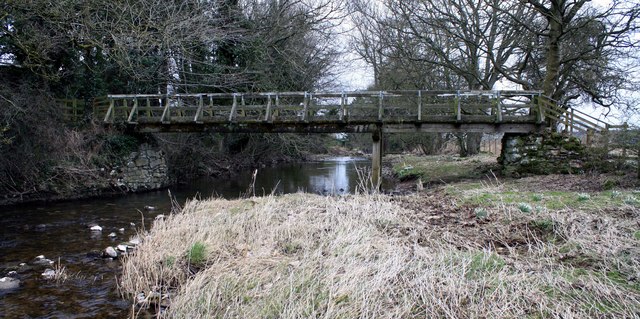 River Leith (Cumbria)
- Overview About the River Leith The River Leith is a tributary of the River Lyvennet in Cumbria. It is about 26km long and has a catchment area of 60 km2.[1] The …
Cliburn Mill bridge
- Overview Map Street View Cliburn Mill bridge is a road bridge over the River Lyvennet, which was built in 1827. The bridge is located about ¾ mile east of the …
---