Topics > Cumbria > Great Musgrave
Great Musgrave
Great Musgrave is a village in the Eden district of Cumbria, England. It is about a mile west of Brough.
Great Musgrave sits atop a hill near the river Eden and Swindale Beck. Its location provides views over the vale of Eden and the nearby northern Pennines. The village name comes from the Musgrave family who lived here. The civil parish includes Little Musgrave and is called Musgrave. The population of this civil parish taken at the 2011 census was 165.
The village was served by Musgrave railway station which opened in 1862 and closed in 1952.
The stone church of St Theobald, on the edge of the village, dates from 1845–46, but two earlier churches (the first dating back to the 12th century) stood nearby. Unfortunately they were placed too close to the river and were subject to floodingin 1822 the water was deep in the church.
Leading up to the present church with its slate roof is a row of horse chestnut trees. The square church tower contains two bells. The interior has one small stained glass window, a 13th-century coffin lid, a brass of a priest dated 1500 and carved heads on the roof beam corbels above the windows.
The church has an annual rush bearing ceremony on the first Saturday in July. Girls wear garlands of flowers, and boys carry rush crosses in a procession through the village and to the church where a service of praise and thanksgiving is then held.
Text from
Wikipedia
, available under the Creative Commons Attribution-ShareAlike License (accessed: 10/03/2019).
Visit the page:
Great Musgrave
for references and further details. You can contribute to this article on Wikipedia.
Swindale Beck (Brough)
Great Musgrave Parish, 1848
Musgrave Civil Parish
River Eden (Cumbria)
Old School, Langrigg (Brough)
Church of St Theobald, Great Musgrave
Musgrave Bridge Old Circular, village name on black band, no MU symbol or name, 1923
---
Pinned by
Simon Cotterill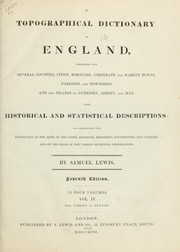 Great Musgrave Parish, 1848
- MUSGRAVE, GREAT (St. Theobald), a parish, in East ward and union, county of Westmorland, 2 miles (W.S.W.) from Brough; containing 167 inhabitants. This parish comprises 4,080 acres, of which 2,400 …
Old School, Langrigg (Brough)
- Overview Map Street View An endowed school was established before 1778, located on the common near Langrigg, to the north of Great Musgrave. The school was rebuilt after new endowment …
---