Howtown
Howtown is a hamlet located by the Howtown Wyke bay of
Ulswater
in the Lake District of Cumbria, about 3 miles south-west of
Pooley Bridge
. There is a landing pier on the lake which is visited by the Ullswater steam ship. The hamlet includes the Howtown Hotel and an Outward Bound centre.
Fusedale Beck
flows by Howtown just before it discharges into Ullswater.
Howtown is a hamlet in Cumbria, England, situated at a small harbour on the east shore of Ullswater in the Lake District. It lies within the civil parish of Martindale.
Howtown is about three and a half miles from Pooley Bridge and is best reached by water. The Ullswater 'Steamers' regularly stop there on their way from Glenridding at the southern end of Ullswater to Pooley Bridge at the northern end of the lake.
The name Howtown means "farmstead on the hill". The place name is from the Old Norse word haugr, meaning "hill" or "mound", and the Old English word tün, meaning "town". It contains the Howtown Hotel. Howtown was founded by the How (or Howe) family.
Barton Civil Parish
Ullswater
Fusedale Beck Ullswater
- Overview About Ulswater Map Street View   Ullswater is the second largest lake in the English Lake District, being approximately nine miles (14.5 kilometres) long and 0.75 miles (1,200 m) …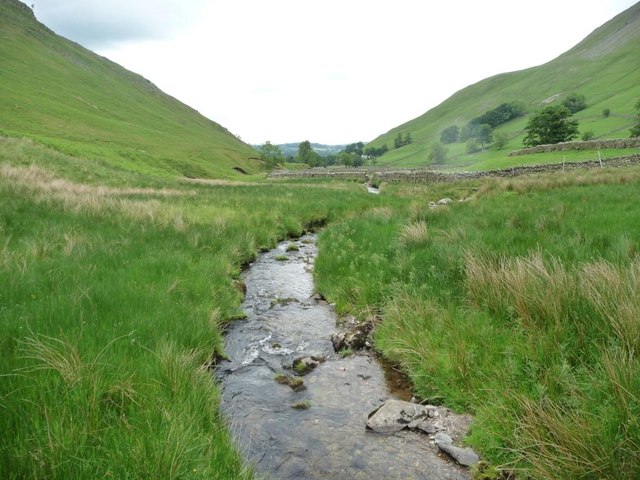 Fusedale Beck
- Fusedale Beck is a small river in Cumbria which flows into Ullwater (lake). The outflow of Ulswater forms the River Eamont. Fusedale Beck is about 6 km long and has a …
---