Topics > Cumbria > Rivers in Cumbria > River Kent (Cumbria)
River Kent (Cumbria)
The River Kent is a short river in the county of Cumbria in England. The river originates in hills surrounding Kentmere, and flows for around 20 miles (32 km) into the north of Morecambe Bay. The Lake District National Park includes the upper reaches of the river within its boundaries.
The river passes through Kentmere, Staveley, Burneside, Kendal and Sedgwick. Near Sedgwick, the river passes through a rock gorge which produces a number of low waterfalls. This section is popular with kayakers as it offers high quality whitewater for several days after rain.
The village of Arnside lies alongside the Kent estuary.
On high spring tides, a tidal bore known as the Arnside Bore forms in the estuary opposite Arnside. The wave is often about 0.5m high.
Tributaries
The rivers Mint, Sprint and Gowan join the Kent to the north of Kendal, with the river also joined by the River Gilpin and River Winster as it nears its estuary.
Energy
Near the source of the river is Kentmere Reservoir, which was constructed in the mid-19th century to control the flow of the river for the benefit of water mills. The river was used to power numerous mills in the past, including two at Staveley, Kentmere water mill, and also the James Cropper paper factory at Burneside. One of the weirs at Staveley produces electricity for Staveley Mill Yard via a micro hydro scheme. There is also scope for micro hydro upstream at Kentmere.
Wildlife
The river is a designated Special Area of Conservation, primarily as an important habitat for the endangered White-clawed Crayfish (Austropotamobius pallipes).
Fish species include salmon and trout. In the twentieth century fish ladders were constructed alongside the dams of mill-ponds to allow migratory fish to swim up to Kentmere. In 2013 DEFRA funding was announced for eel passes at Stramongate weir in Kendal and Basinghyll fish counter.
Text from
Wikipedia
, available under the Creative Commons Attribution-ShareAlike License (accessed: 25/04/2019).
Visit the page:
River Kent
for references and further details. You can contribute to this article on Wikipedia.
Rivers in Cumbria
Kendal
Staveley-in-Westmorland
Arnside Viaduct
Levens
River Bela
Sedgwick
Levens Bridge
Arnside
Kents Bank, Cumbria
Kentmere
Natland
Hawes Bridge, Nantland
River Giplin
River Gowan (Cumbria)
River Mint (Cumbria)
River Sprint
River Winster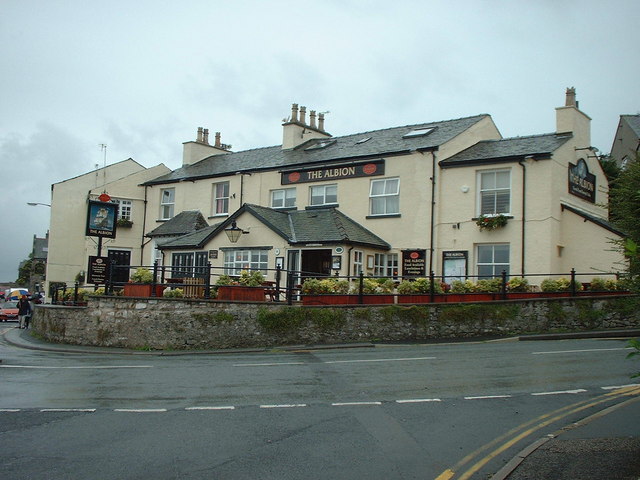 Arnside
- Overview About Arnside Map Street View Arnside is a village in the South Lakeland district of Cumbria, which is located on the estuary of the River Kent at the top …
River Bela
- Overview About the River Bela The River Bela is a tributary of the River Kent in Cumbria. The Bela is formed by the confluence of Peasey Beck and Stainton Beck, …
Sedgwick
- Overview About Sedgwick Map Street View Sedgwick is a village, located about 4 miles south of Kendal in the South Lakeland district of Cumbria. It is bordered on the west …
Kentmere
- Overview About Kentmere Map Street View   Kentmere is a valley, village and civil parish in the Lake District National Park, a few miles from Kendal in the South Lakeland …
Levens
- Overview About Levens Map Street View Levens is a village in the South Lakeland district of Cumbria, located about 3 miles south-west of Kendal. The village was formerly known as …
Staveley-in-Westmorland
- Overview About Staveley Map Street View Staveley is a village in the South Lakeland district of Cumbria, situated by the confluence of the River Kent and River Gowan. It is located …
Natland
- Overview About Natland Map Street View Natland is a village in the South Lakeland district of Cumbria, located about 2 miles south of Kendal. The village of Oxenholme is located …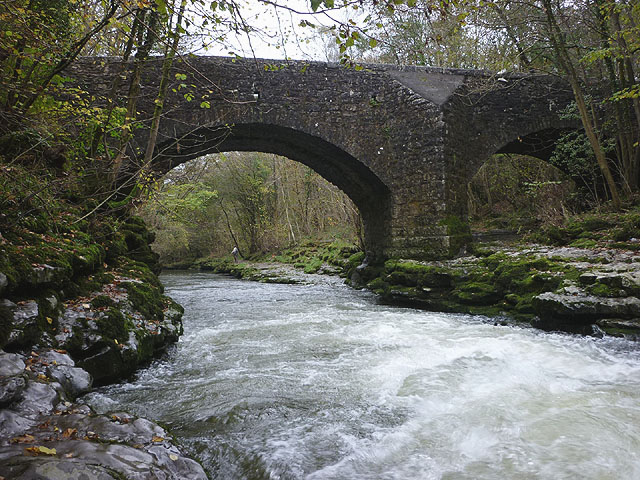 Hawes Bridge, Nantland
- Overview Map Street View Hawes Bridge is a road bridge which carries Hawes Lane over the River Kent, just west of Natland. The bridge dates from the 18th Century. It …
Kents Bank, Cumbria
- Overview Map Street View Kents Bank is a village in the South Lakeland district of Cumbria, located immediately south-west of Grange-over-Sands. The name of the village drives from for its …
Levens Bridge
- Overview Map Street View Levens Bridge carries the A6 road over the River Kent at Levens in Cumbria. The limestone bridge is thought to date from the 17th century, though …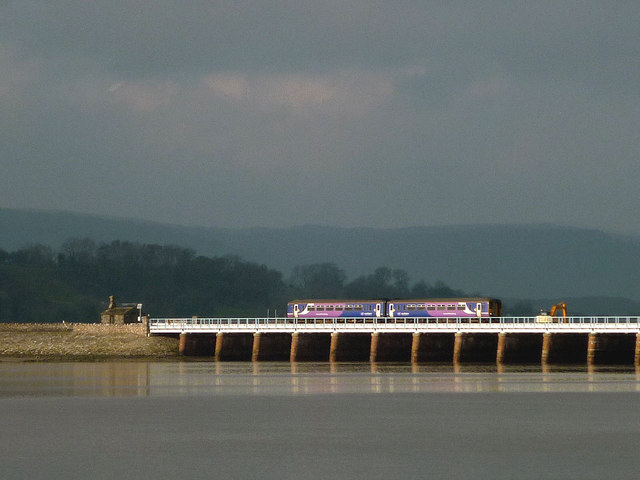 Arnside Viaduct
- Overview Map Street View Arnside railway viaduct (aka the Kent Viaduct) is a 51 span structure carrying the Carnforth and Whitehaven Line over the estuary of the River Kent, a …
---