Topics > Cumbria
Cumbria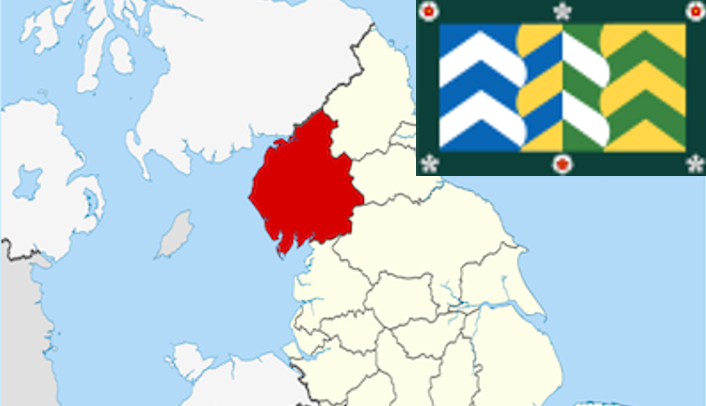 Note: This page relates to the ceremonial county of Cumbria. From 1st April 2023 two new unitary authorities ('Cumberland' and 'Westmorland and Furness') replaced Cumbria County Council and 6 district authorities. However, Cumbria remains a ceremonial county; retaining ceremonial boundary and the roles and responsibilities of the Lord Lieutenant and High Sheriff of Cumbria - based on 'The Cumbria (Structural Changes) Order 2022'.
A-Z

Settlements in Cumbria A B C D E F G H I J K L M N O P Q R S T U V W X Y Z

A

Abbeytown
Ackenthwaite
Aglionby
Aiketgate
Aikshaw
Aikton
Ainstable
Aldingham
Allerby
Allithwaite
Allonby
Alston
Ambleside
Annaside
Anthorn
Appleby-in-Westmorland
Applethwaite
Arkleby
Arlecdon
Armathwaite
Arnside
Arrad Foot
Arthuret
Asby (Copeland)
Askham (Eden)
Askam-in-Furness
Aspatria
Ayside

B

Backbarrow
Baggrow
Bailey
Baldwinholme
Bampton
Bampton Grange
Barbon
Bardsea
Barrow-in-Furness
Barrows Green
Bassenthwaite
Baycliff
Bayles
Beaumont
Beck Foot
Beckbrow
Beckfoot
Beetham
Berrier
Bewcastle
Biggar Village (Walney Island)
Biglands
Bigrigg
Birkby (Maryport)
Birkby (Muncaster)
Birkrigg (Keswick)
Birkrigg (Ulverston)
Blackford
Blackpool Gate
Blennerhasset
Blawith
Bleatarn
Blencogo
Blindcrake
Bolton
Boltongate
Boltonfellend
Boot, Eskdale
Boothby
Bootle
Bortree Stile
Botcherby
Botchergate
Bothel
Boustead Hill
Bouth
Bowness-on-Solway
Bowness-on-Windermere
Bowscale
Brackenhill
Brackenthwaite, Cockermouth
Brackenthwaite, Wigton
Braithwaite
Branthwaite, Dean
Branthwaite, Caldbeck
Brampton, Carlisle
Brampton, Eden
Branlingill
Brathay
Brayton
Bretherdale
Bridekirk
Bridgefoot
Brigham
Brigsteer
Brisco
Brocklebank
Bromfield
Brough
Brough Sowerby
Brougham
Broughton Moor
Broughton-in-Furness
Brow Edge (Backbarrow)
Burgh By Sands
Brunstock
Burneside
Burrells
Burton-in-Kendal
Busk
Buttermere

C

Caldbeck
Calder Abbey
Calderbridge
Calthwaite
Camerton
Cardurnock
Cargo
Carleton (Carlistle)
Carleton (Copeland)
Carleton (Penrith)
Carlisle
Cartmel
Cartmel Fell
Carwath
Casterton
Castle Carrock
Castlerigg
Clappersgate
Clarghyll
Clawthorpe
Cleator
Cleator Moor
Cliburn
Clifton
Cockermouth
Cocklake, Alson
Cocklakes
Colby
Coledale
Colton
Coniston
Corney
Cowgill
Crackenthorpe
Croasdale
Crofton
Croglin
Crook
Crook of Lune
Crookdake
Crosby
Crosby Garrett
Crosby Ravensworth
Crosby-on-Eden
Croscanonby
Crosscrake
Crosthwaite
Culgaith
Cumdivock
Cummersdale
Cumrew
Cumwhinton
Cumwhitton

D

Dacre
Dalston
Dalton (South Lakeland)
Dalton-in-Furness
Dean (Allerdale)
Deanscales
Dearham
Dent (South Lakeland)
Dendron
Dillicar
Distington
Dockray (Allerdale)
Dockray (Eden)
Dodding Green
Dovenby
Drigg
Drumburgh
Drybeck
Dufton
Dundraw
Durdar

E

Eamont Bridge
Eaglesfield
Edenhall
Egremont
Ellenborough (Maryport)
Ellonby
Elterwater
Embleton
Endmoor
Ennerdale Bridge
Eskdale Green
Eskett
Etterby
Ewanrigg (Maryport)

F

Far Arnside
Far Sawrey
Farlam
Farleton
Faugh
Fenton
Field Broughton
Fingland
Finsthwaite
Firbank
Flatt
Fletchertown
Flimby
Flitholme
Flookburgh
Frizington

G

Gaitsgill
Garrigill
Garnett Bridge
Gamblesby (Penrith)
Gamelsby
Garsdale
Gilcrux
Gilsland Spa
Glasson
Glassonby
Gleaston
Goat
Gosforth
Gowrie Cottages
Grange
Grange-over-Sands
Grasmere
Grayrigg
Graythwaite
Great Blencow
Great Broughton
Great Clifton
Great Corby
Great Crosthwaite
Great Easby
Great Langdale
Great Musgrave
Great Ormside
Great Orton
Great Salkeld
Great Strickland
Great Urswick
Greenodd
Greysouthen
Greystoke
Greystoke Gill
Grinsdle
Grizedale
Gullom Holme

H

Hackthorpe
Haile
Hale
Halfpenny
Hall Dunnerdale
Hall Waberthwaite
Hallthwaites
Harker Marsh
Harrington
Hartley
Hartsop
Haverbrack
Haverigg
Haverthwaite
Hawkshead
Hayton (Allerdale)
Hayton (Carlisle)
Helton
Helbeck
Hesket Newmarket
Hethersgill
Heversham
High Biggins
High Casterton
High Crosby
High Hesket
High Scales
Hincaster
Holmwrangle
Houghton
How Hill
Howtown
Hunsonby
Hutton
Hutton John
Hutton Roof (Penrith)
Hutton Roof (South Lakeland)

I

Ings
Ireby
Ireleth
Irthington
Isel

K

Kaber
Keisley
Kelleth
Kelsick
Kelton
Kendal
Kentmere
Keswick
Killington
Kingmoor
Kings Meaburn
Kinniside
Kirkandrews on Eden
Kirkandrews on Esk
Kirkbampton
Kirkby Lonsdale
Kirkby Stephen
Kirkby-in-Furness
Kirkcambeck
Kirkland (Wigton)
Kirkland (Cleator Moor)
Kirkland (Culgaith)
Kirkland (Kendal)
Kirkland (Kendal)
Kirklinton
Kirkoswald
Kirksanton
Knowe
Knock

L

Lamonby
Lanercost
Langrigg (Brough)
Langrigg (Wigton)
Langton
Langwathby
Laversdale
Lazonby
Leadgate
Levens
Lindale
Linstock
Little Bampton
Little Blencow
Little Clifton
Little Corby
Little Langdale
Little Salkeld
Little Strickland
Little Town
Little Urswick
Long Marton
Longdales
Longburgh
Longcroft
Longsleddale
Longtown
Loughrigg (Ambleside)
Loughrigg (St Bees)
Lowca
Lowgill
Low Biggins
Low Bridge
Low Crosby
Low Moresby
Low Wood
Loweswater
Lowther

M

Mansriggs
Maryport
Maulds Meaburn
Mawbray
Meal Bank
Mealo
Mealrigg
Mealsgate
Melkinthorpe
Melmerby
Middleton
Midgeholme
Milburn
Milburn Grange
Millhouse
Millom
Milnthorpe
Mislet
Moat
Mockerkin
Monkhill
Moorend
Moorthwaite (Carlisle)
Moorthwaite (Wigton)
Moresby
Moresby Parks
Mosedale
Motherby
Muncaster
Mungrisdale
Murrah

N

Narthwaite
Nateby
Near Sawrey
Nenthall
Nenthead
Nentsberry
Nether Wasdale
New Hutton
Newbiggin (Ainstable, Eden)
Newbiggin (Dacre, Eden)
Newbiggin (Furness, South Lakeland)
Newbiggin (Hutton Roof, South Lakeland)
Newbiggin (Kirkby Thore, Eden)
Newbiggin (Waberthwaite, Copeland)
Newbiggin-on-Lune (Eden)
Newby (Eden)
Newby Bridge
Newby Cross
Newby East
Newby West
Newlands (Above Derwent)
Newlands (Castle Sowerby)
Newton Arlosh
Newton-in-Furness
Newton Reigny
Newtown (Irthington)
Nibthwaite
North Scales
North Stainmore
Northsceugh

O

Old Hutton
Orthwaite
Orton, Eden
Orton Grange, Carlisle
Osmotherley
Oughterby
Oughterside
Oulton
Ousby
Outhgill
Oxen Park
Oxenholme

P

Pardshaw
Parton (Allerdale)
Parton (Copeland)
Parkgate (Waverton)
Papcastle
Parsonby
Patterdale
Patton Bridge
Pelutho
Pennington
Penrith
Penruddock
Piel Island
Plumbland
Plumpton
Plumpton Head
Ponsonby
Pooley Bridge
Port Carlisle
Portinscale
Preston Patrick
Prospect

Q

Quality Corner

R

Raisbeck
Raise
Rampside
Raughton Head
Ravenglass
Ravenstonedale
Redmain
Rickerby
Risehow
Roa Island
Roadhead
Rockcliffe
Rockcliffe Cross
Rookby
Rosley
Rottington
Roundthwaite
Routenbeck
Rowrah
Ruckcroft
Ruleholme
Rusland
Rusland Cross
Rydal

S

Sadgill
Salter
Sandale
Sandford
Sandside (Beetham)
Sandside (Ulverston)
Sandwidth
Santon
Santon Bridge
Satterthwaite
Scaleby
Scotby
Seascale
Seathwaite, Allerdale
Seathwaite, South Lakeland
Sebergham
Sedbergh
Sedgwick
Selside
Shap
Siddick
Silloth
Silverband
Sizergh
Skelsmergh
Skelwith Bridge
Skelton
Skinburness
Skirwith
Sleagill
Smardale
Sockbridge
Sosgill
Soulby (Penrith)
Soulby (Kirkby Stephen)
South Stainmore
Southernby
Sparket Mill
St Bees
St Helens
Staffield
Stainburn
Stainmore
Stainton, Carlisle
Stainton, Kendal
Stainton, Penrith
Stainton with Adgarley
Stavelely-in-Cartmel
Staveley-in-Westmorland
Stockdalewath
Sunbiggin
Sunderland
Swinside

T

Tallentire
Talkin
Tarraby
Temple Sowerby
Thackthwaite
Thornby
Thornhill
Thornthwaite
Threapland
Thrimby
Thursby
Thwaites
Tirril
Torpenhow
Torver
Troutbeck (Penrith)
Troutbeck (Windermere)

U

Uldale
Ullermire
Ullock
Ulpha
Ulverston
Underbarrow
Upperby
Unthank (Dalston)
Unthank (Skelton)

V

Vickerstown (Barrow)

W

Waitby
Walby
Walney Island
Walton
Wampool
Warcop
Warwick Bridge
Warwick-on-Eden
Wasdale Head
Watermillock
Waverton
West Woodside
Westnewton
Wetheral
Wigton
Wiggonby
Whelpo
Whitbeck
Whicham
Whinnow
Whitehaven
Whitrigg (Wigton)
Whitrigg (Bowness-on-Solway)
Wilton
Windermere
Winskill
Winster
Winton
Witherslack
Workington
Wreay
Wythburn

Y

Yanwath
Yearngill
Cumbria is a ceremonial and non-metropolitan county in North West England. The county and Cumbria County Council, its local government, came into existence in 1974 after the passage of the Local Government Act 1972. Cumbria's county town is Carlisle, in the north of the county, and the only other major urban area is Barrow-in-Furness on the southwestern tip of the county.
The county of Cumbria consists of six districts (Allerdale, Barrow-in-Furness, Carlisle, Copeland, Eden and South Lakeland), and in 2008 had a population of just under half a million. Cumbria is one of the most sparsely populated counties in the United Kingdom, with 73.4 people per km2 (190/sq mi).
Cumbria is the third largest county in England by area, and is bounded to the north by the Scottish council areas of Dumfries and Galloway and Scottish Borders, to the west by the Irish Sea, to the south by Lancashire, to the southeast by North Yorkshire, and to the east by County Durham and Northumberland.
Cumbria is predominantly rural and contains the Lake District National Park, a UNESCO World Heritage Site considered one of England's finest areas of natural beauty, serving as inspiration for artists, writers, and musicians. A large area of the southeast of the county is within the Yorkshire Dales National Park while the east of the county fringes the North Pennines AONB. Much of Cumbria is mountainous, and it contains every peak in England over above sea level, with Scafell Pike at being the highest point of England. An upland, coastal, and rural area, Cumbria's history is characterised by invasions, migration, and settlement, as well as battles and skirmishes between the English and the Scots. Notable historic sites in Cumbria include Carlisle Castle, Furness Abbey, Hardknott Roman Fort, Brough Castle and Hadrian's Wall (also a World Heritage Site).
History
The county of Cumbria was created in April 1974 through an amalgamation of the administrative counties of Cumberland and Westmorland, to which parts of Lancashire (the area known as Lancashire North of the Sands) and the West Riding of Yorkshire were added.
During the Neolithic period the area contained an important centre of stone axe production (the so called 'Langdale Axe Factory'), products of which have been found across Great Britain. During this period stone circles and henges began to be built across the county and today 'Cumbria has one of the largest number of preserved field monuments in England'.
While not part of the region conquered in the Romans' initial conquest of Britain in 43 AD, most of modern-day Cumbria was later conquered in response to a revolt deposing the Roman-aligned ruler of the Brigantes in 69 AD. The Romans built a number of fortifications in the area during their occupation, the most famous being UNESCO World Heritage Site Hadrian's Wall which passes through northern Cumbria.
At the end of the period of British history known as Roman Britain () the inhabitants of Cumbria were Cumbric-speaking native Romano-Britons who were probably descendants of the Brigantes and Carvetii (sometimes considered to be a sub-tribe of the Brigantes) that the Roman Empire had conquered in about AD 85. Based on inscriptional evidence from the area, the Roman la of the Carvetii seems to have covered portions of Cumbria. The names Cumbria, cy (the native Welsh name for Wales), Cambria, and Cumberland are derived from the name these people gave themselves, *kombroges in Common Brittonic, which originally meant "compatriots".
Although Cumbria was previously believed to have formed the core of the Early Middle Ages Brittonic kingdom of Rheged, more recent discoveries near Galloway appear to contradict this. For the rest of the first millennium, Cumbria was contested by several entities who warred over the area, including the Brythonic Celtic Kingdom of Strathclyde and the Anglian kingdom of Northumbria. Most of modern-day Cumbria was a principality in the Kingdom of Scotland at the time of the Norman conquest of England in 1066 and thus was excluded from the Domesday Book survey of 1086. In 1092 the region was invaded by William II and incorporated into England. Nevertheless, the region was dominated by the many Anglo-Scottish Wars of the latter Middle Ages and early modern period and the associated Border Reivers who exploited the dynamic political situation of the region. There were at least three sieges of Carlisle fought between England and Scotland, and two further sieges during the Jacobite risings.
After the Jacobite Risings of the eighteenth century, Cumbria became a more stable place and, as in the rest of Northern England, the Industrial Revolution caused a large growth in urban populations. In particular, the west-coast towns of Workington, Millom and Barrow-in-Furness saw large iron and steel mills develop, with Barrow also developing a significant shipbuilding industry. Kendal, Keswick and Carlisle all became mill town, with textiles, pencils and biscuits among the products manufactured in the region. The early nineteenth century saw the county gain fame as the Lake Poets and other artists of the Romantic movement, such as William Wordsworth and Samuel Taylor Coleridge, lived among, and were inspired by, the lakes and mountains of the region. Later, the children's writer Beatrix Potter also wrote in the region and became a major landowner, granting much of her property to the National Trust on her death. In turn, the large amount of land owned by the National Trust assisted in the formation of the Lake District National Park in 1951, which remains the largest National Park in England and has come to dominate the identity and economy of the county.
The county of Cumbria was created in 1974 from the traditional counties of Cumberland and Westmorland, the Cumberland County Borough of Carlisle, along with the North Lonsdale or Furness part of Lancashire, usually referred to as "Lancashire North of the Sands", (including the county borough of Barrow-in-Furness) and, from the West Riding of Yorkshire, the Sedbergh Rural District. It is governed by Cumbria County Council.
Local papers The Westmorland Gazette and Cumberland and Westmorland Herald continue to use the name of their historic county. Other publications, such as local government promotional material, describe the area as "Cumbria", as do the Lake District National Park Authority and most visitors.
Geography
Cumbria is the most northwesterly county of England. The northernmost and southernmost points in Cumbria are just west of Deadwater, Northumberland and South Walney respectively. Kirkby Stephen (close to Tan Hill, North Yorkshire) and St Bees Head are the most easterly and westerly points of the county. Most of Cumbria is mountainous, with the majority of the county being situated in the Lake District while the Pennines, consisting of the Yorkshire Dales and the North Pennines, lie at the eastern and south-east areas of the county. At Scafell Pike is the highest point in Cumbria and in England. Windermere is the largest natural lake in England.
The Lancaster Canal runs from Preston into South Cumbria and is partly in use. The Ulverston Canal which once reached to Morecambe Bay is maintained although it was closed in 1945. The Solway Coast and Arnside and Silverdale AONB's lie in the lowland areas of the county, to the north and south respectively.
Boundaries and divisions
Cumbria is bordered by the English counties of Northumberland, County Durham, North Yorkshire, Lancashire, and the Scottish council areas of Dumfries and Galloway and Scottish Borders.
The boundaries are along the Irish Sea to Morecambe Bay in the west, and along the Pennines to the east. Cumbria's northern boundary stretches from the Solway Firth from the Solway Plain eastward along the border with Scotland to Northumberland.
It is made up of six districts: Allerdale, Barrow-in-Furness, Carlisle, Copeland, Eden and South Lakeland. For many administrative purposes Cumbria is divided into three areas — East, West and South. East consists of the districts of Carlisle and Eden, West consists of Allerdale and Copeland, and South consists of Lakeland and Barrow.
In January 2007, Cumbria County Council voted in favour of an official bid to scrap the current two-tier system of county and district councils in favour of a new unitary Cumbria Council, to be submitted for consideration to the Department for Communities and Local Government. This was then rejected.
The county returns six Members of Parliament to the House of Commons, representing the constituencies of Carlisle, Penrith & The Border, Workington, Copeland, Westmorland and Lonsdale and Barrow & Furness.
Economy
Many large companies and organisations are based in Cumbria. The county council itself employs around 17,000 individuals, while the largest private employer in Cumbria, the Sellafield nuclear processing site, has a workforce of 10,000. Below is a list of some of the county's largest companies and employers (excluding services such as Cumbria Constabulary, Cumbria Fire and Rescue and the NHS in Cumbria)....
Tourism
The largest and most widespread industry in Cumbria is tourism. The Lake District National Park alone receives some 15.8 million visitors every year. Despite this, fewer than 50,000 people reside permanently within the Lake District – mostly in Ambleside, Bowness-on-Windermere, Coniston, Keswick, Grasmere and Windermere. Over 36,000 Cumbrians are employed in the tourism industry which adds £1.1 billion a year to the county's economy. The Lake District and county as a whole attracts visitors from across the UK, Europe, North America and the Far East (particularly Japan). The tables below show the twenty most-visited attractions in Cumbria in 2009 (please note that not all visitor attractions provided data to Cumbria Tourism who collated the list. Notable examples are Furness Abbey, the Lakes Aquarium and South Lakes Safari Zoo, the latter of which would almost certainly rank within the top five).
| Rank | Attraction | Location | Visitors |
| --- | --- | --- | --- |
| 1 | Windermere Lake Cruises | Bowness-on-Windermere | 1,313,807 |
| 2 | Rheged | Penrith | 439,568 |
| 3 | Ullswater Steamers | Glenridding | 348,000 |
| 4 | Whinlatter Forest Park and Visitor Centre | Whinlatter | 252,762 |
| 5 | Tullie House Museum and Art Gallery | Carlisle | 251,808 |
| 6 | Grizedale Forest Park and Visitor Centre | Grizedale | 175,033 |
| 7 | Carlisle Cathedral | Carlisle | 166,141 |
| 8 | Brockhole Lake District Visitor Centre | Windermere | 135,539 |
| 9 | Hill Top | Hawkshead | 103,682 |
| 10 | Sizergh Castle | Sizergh Castle | 90,063 |
| 11 | Cumberland Pencil Museum | Keswick | 80,100 |
| 12 | Muncaster Castle | Ravenglass | 78,474 |
| 13 | Dock Museum | Barrow-in-Furness | 73,239 |
| 14 | The Beacon | Whitehaven | 71,602 |
| 15 | Holker Hall | Cartmel | 58,060 |
| 16 | Carlisle Castle | Carlisle | 56,957 |
| 17 | Beatrix Potter Gallery | Hawkshead | 47,244 |
| 18 | Lake District Wildlife Park | Bassenthwaite | 45,559 |
| 19 | The Homes of Football | Ambleside | 49,661 |
| 20 | Cartmel Priory | Cartmel | 43,672 |
Economic output
This is a chart of trend of regional gross value added (GVA) of East Cumbria at current basic prices published (pp. 240–253) by Office for National Statistics with figures in millions of British Pounds Sterling.
This is a chart of trend of regional gross value added of West Cumbria at current basic prices published (pp. 240–253) by Office for National Statistics with figures in millions of British Pounds Sterling.
Education
Although Cumbria has a comprehensive system almost in toto, it has one state grammar school in Penrith. There are 42 state secondary schools and 10 independent schools. The more rural secondary schools tend to have sixth forms (although in Barrow-in-Furness district, no schools have sixth forms) and this is the same for three schools in Allerdale and South Lakeland, and one in the other districts. Chetwynde is also the only school in Barrow to educate children from nursery all the way to sixth form level.
Colleges of further education in Cumbria include:-
Carlisle College
Furness College which includes Barrow Sixth Form College
Kendal College
Lakes College West Cumbria
The University of Cumbria is one of the UK's newest universities having been established in 2007, it is at present the only university in Cumbria and has campuses across the county, together with Lancaster and London.
Transport
The M6 is the only motorway that runs through Cumbria. Kendal and Penrith are amongst its primary destinations before it becomes the A74(M) just north of Carlisle. Major A roads within Cumbria include:
A6 (Luton, Bedfordshire to Carlisle via Kendal and Penrith)
A66 (Workington to Middlesbrough, North Yorkshire via Keswick, Penrith and Brough)
A69 (Carlisle to Newcastle upon Tyne via Brampton and Hexham)
A590 (M6 Junction 36 to Barrow-in-Furness via Ulverston)
A591 (Sizergh to Bothel via Kendal, Windermere, Ambleside, Grasmere and Keswick)
A592 (M6 Junction 40 to Newby Bridge via Penrith, Windermere and Bowness-on-Windermere)
A595 (Carlisle to Dalton-in-Furness via Whitehaven and Workington)
A596 (Carlisle to Workington)
Several bus companies run services in Cumbria serving the main towns and villages in the county, with some services running to neighbouring areas such as Lancaster. Stagecoach North West is the largest; it has depots in Barrow-in-Furness, Carlisle, Kendal and Workington. Stagecoach's flagship X6 route connects Barrow-in-Furness and Kendal in south Cumbria.
There are only two airports in the county: Carlisle Lake District and Barrow/Walney Island. Both airports formerly served scheduled passenger flights and both are proposing expansions and renovations to handle domestic and European flights in the near future. The nearest international airports to south Cumbria are Blackpool, Manchester and Liverpool John Lennon. North Cumbria is closer to Newcastle, Glasgow Prestwick and Glasgow International. Barrow-in-Furness is one of the country's largest shipbuilding centres, but the Port of Barrow is only minor, operated by Associated British Ports alongside the Port of Silloth in Allerdale. There are no ferry links from any port or harbour along the Cumbria coast.
The busiest railway stations in Cumbria are Carlisle, Barrow-in-Furness, Penrith and Oxenholme Lake District. The West Coast Main Line runs for through the Cumbria countryside adjacent to the M6 motorway. The Cumbrian Coast Line connects Barrow-in-Furness to Carlisle and is a vital link in the west of the county. Other railways in Cumbria are the Windermere Branch Line, most of the Furness Line and much of the Settle-Carlisle Railway.
Demography
Cumbria's largest settlement and only city is Carlisle, in the north of the county. The largest town, Barrow-in-Furness, in the south, is slightly smaller. The county's population is largely rural: it has the second-lowest population density among English counties, and has only five towns with a population of over 20,000. Cumbria is also one of the country's most ethnically homogeneous counties, with 95.1% of the population categorised as White British (around 470,900 of the 495,000 Cumbrians). However, the larger towns have ethnic makeups that are closer to the national average. The 2001 census indicated that Christianity was the religion with the most adherents in the county.
2010 ONS estimates placed the number of foreign-born (non-United Kingdom) people living in Cumbria at around 14,000 and foreign nationals at 6,000. The 2001 UK Census showed the following most common countries of birth for Cumbrians that year:
Settlements
The table below has divided the settlements into their local authority district. Each district has a centre of administration; for some of these correlate with a district's largest town, while others are named after the geographical area.
Administration borough/district
Centre of administration
Other towns, villages and settlements

Allerdale

Workington
Aspatria
Cockermouth
Harrington
Keswick
Maryport
Silloth
Wigton

Barrow-in-Furness

Barrow-in-Furness
Askam and Ireleth
Dalton-in-Furness
Walney Island

Carlisle

Carlisle
Brampton
Dalston
Longtown

Copeland

Whitehaven
Arlecdon and Frizington
Cleator Moor
Egremont
Millom
St Bees

Eden

Penrith
Alston
Appleby-in-Westmorland
Kirkby Stephen
Shap
Kirkoswald

South Lakeland

Kendal
Ambleside
Bowness-on-Windermere
Coniston
Grasmere
Hawkshead
Kirkby Lonsdale
Milnthorpe
Sedbergh
Ulverston
Windermere
Town and city twinnings
Symbols and county emblems
The arms of Cumbria County Council were granted by the College of Arms on 10 October 1974. The arms represent the areas from which the new county council's area was put together; the shield's green border has Parnassus flowers representing Cumberland interspersed with roses; red for Lancashire (the Furness district) on white for Yorkshire (Sedbergh is from the West Riding). The crest is a ram's head crest, found in the arms both of Westmorland County Council and Barrow County Borough, with Cumberland's Parnassus flowers again. The supporters are the legendary Dacre Bull (Cumberland) and a red dragon, redolent of Cumbria's Brittonic origin.(Appleby in Westmorland). They stand on a base compartment representing Hadrian's Wall (in Cumberland), crossed with two red bars (from the Westmorland arms).
The county council motto "Ad Montes Oculos Levavi" is Latin, from Psalm 121; ("I shall lift up mine eyes unto the hills").
The county flag of Cumbria is a banner of arms of Cumbria County Council.
Sport
Craven Park, Barrow.jpg|thumb|right|Craven Park, home of Barrow Raiders
Running
Fell running is a popular sport in Cumbria, with an active calendar of competitions taking place throughout the year.
Football
Carlisle United are the only professional football team in Cumbria and currently play in League Two (4th Tier in the English football pyramid). They attract support from across Cumbria and beyond, with many Cumbrian "ex-pats" travelling to see their games, both home and away.
Barrow and Workington A.F.C.—who are always known locally as "the reds"—are well-supported non-league teams, having both been relegated from the Football League in the 1970s, with Barrow being one of the best supported non-league football teams in England. Recently Workington A.F.C. have made a rapid rise up the non league ladder and in 2007/08 competed with Barrow in the Conference North (Tier 6). Barrow were then promoted to the Blue Square Premier (Tier 5) in 2007/08.
Rugby league
Rugby league is a very popular sport in South and West Cumbria. Barrow, Whitehaven and Workington play in the Rugby League National Leagues and Carlisle in the Rugby League Conference. Amateur teams; Wath Brow Hornets, Askam, Egremont Rangers, Kells, and Millom play in the National Conference.
Rugby union
Rugby union is popular in the east of the county with teams such as Furness RUFC & Hawcoat Park RUFC (South Cumbria), Workington RUFC (Workington Zebras), Carlisle RUFC, Aspatria RUFC, Wigton RUFC, Kendal RUFC, Kirkby Lonsdale RUFC, Keswick RUFC, Cockermouth RUFC, Upper Eden RUFC and Penrith RUFC.
Cricket
Cumberland County Cricket Club is one of the cricket clubs that constitute the Minor Counties in the English domestic cricket structure. The club, based in Carlisle, competes in the Minor Counties Championship and the MCCA Knockout Trophy. The club also play some home matches in Workington, as well as other locations.
Cumbrian club cricket teams play in the North Lancashire and Cumbria League.
Speedway
Workington Comets are a Workington based professional speedway team, which competes in the British Speedway Championship.
Other
Uppies and Downies
Workington is home to the ball game known as Uppies and Downies, a traditional version of football, with its origins in Medieval football or an even earlier form. Players from outside Workington do take part, especially fellow West Cumbrians from Whitehaven and Maryport.
Wrestling
Cumberland and Westmorland wrestling is an ancient and well-practised tradition in the county with a strong resemblance to Scottish Backhold.
In the 21st century Cumberland and Westmorland wrestling along with other aspects of Lakeland culture are practised at the Grasmere Sports and Show, an annual meeting held every year since 1852 on the August Bank Holiday.
The origin of this form of wrestling is a matter of debate, with some describing it as having evolved from Norse wrestling brought over by Viking invaders, while other historians associate it with the Cornish and Gouren styles indicating that it may have developed out of a longer-standing Celtic tradition.
American football
Cumbria is home to the Walney Terriers and the Carlisle Border Reivers, which are rival amateur American football teams, despite a relatively low level of interest in the sport throughout the county.
Karting
Cumbria Kart Racing Club is based at the Lakeland Circuit, Rowrah, between Cockermouth and Egremont [https://web.archive.org/web/20120421201446/http://www.cumbriakrc.co.uk/index.php?option=com_content&view=article&id=43&Itemid=48]. The track is currently a venue for rounds of both major UK national karting championships [https://web.archive.org/web/20120421212608/http://www.cumbriakrc.co.uk/index.php?option=com_content&view=article&id=1&Itemid=19]. Formula One world champions Lewis Hamilton and Jenson Button both raced karts at Rowrah many times in the formative stages of their motor sport careers [https://web.archive.org/web/20120421212608/http://www.cumbriakrc.co.uk/index.php?option=com_content&view=article&id=1&Itemid=19], while other F1 drivers, past and present, to have competed there include Johnny Herbert, Anthony Davidson, Allan McNish, Ralph Firman, Paul di Resta and David Coulthard, who hailed from just over the nearby Anglo-Scottish border and regarded Rowrah as his home circuit, becoming Cumbria Kart Racing Club Champion in 1985 in succession to McNish (di Resta also taking the CKRC title subsequently) [https://web.archive.org/web/20120111011816/http://www.egremont-today.com/812rowrah.htm].
Media
Two evening newspapers are published daily in Cumbria. The News and Star focuses largely on Carlisle and the surrounding areas of north and west Cumbria, and the North-West Evening Mail is based in Barrow-in-Furness and covers news from across Furness and the South Lakes. The Cumberland and Westmorland Herald and The Westmorland Gazette are weekly newspapers based in Penrith and Kendal respectively.
Due to the size of Cumbria the county spans two television zones: BBC North East and Cumbria and ITV Tyne Tees & Border in the north and BBC North West and ITV Granada in the south. Heart North Lancashire and Cumbria, CFM Radio and Smooth Lake District are the most popular local radio stations throughout the county, with BBC Radio Cumbria being the only station that is aimed at Cumbria as a whole.
The Australian-New Zealand feature film The Navigator: A Medieval Odyssey (1988) is set in Cumbria during the onset of the Black Death in 14th-century Europe.
Cumbria is host to a number of festivals, including Kendal Calling (actually held in Penrith since 2009) and Kendal Mountain Festival.
Places of interest
Abbot Hall Art Gallery Museum
Appleby Castle Castle
Appleby Horse Fair (Gypsy fair)
Armitt Museum and Library, Ambleside
Bassenthwaite Lake
Bewcastle
Black Combe
Blackwell Historic House
Brantwood Historic House
Brough Castle
Brougham Castle
Brougham Hall
Broughton in Furness
Brougham Castle
Buttermere
Cartmel Priory
Carlisle Castle
Carlisle Cathedral Cathedral
Castlerigg Stone Circle
Church of St Olaf, Wasdale
Wainwright's Coast to Coast Walk
Cockermouth, "Gem" Town
Coniston Water
Crummock Water
Cumbria Coastal Way long distance footpath
Cumbria Way long distance footpath
Dales Way long distance footpath
Dalton Castle
Derwent Water
Dock Museum Museum
Dove Cottage
Egremont Castle
Eden Valley Railway
Ennerdale Water
Eskdale
Fell Foot Park County Park
Firbank Fell
Fisher Tarn Reservoir
Furness
Furness Abbey Abbey
Grange-Over-Sands
Haig Colliery Mining Museum Museum
Harrison Stickle
Hadrian's Wall
Hartley Castle
Haweswater
Hawkshead Grammar School Museum
Hill Top
Hoad Monument
Hodbarrow Nature Reserve
Holker Hall
Kendal Castle
Kentmere
Killington Reservoir
Kirkby Lonsdale
Lakeside & Haverthwaite Railway
Langwathby railway station
Windermere
Lakeland Wildlife Oasis
Lanercost Priory Priory
Laurel & Hardy Museum
Levens Hall Historic House
Millom
Millom Folk Museum Museum
Muncaster Castle
Museum of Lakeland Life Museum
National Nature Reserves in Cumbria
Pennine Way long distance footpath
Penrith Castle Castle EH icon.svg
Piel Island Castle EH icon.svg
Quaker tapestry
RAF Millom Museum Museum
Ravenglass & Eskdale Railway – heritage railway
Rey Cross
Rheged
Rydal Water
Sea to Sea Cycle Route
Seathwaite Tarn
Sellafield Nuclear Reprocessing Facility
Silecroft
Silloth on Solway
Sizergh Castle & Garden
Skelton Transmitting Station (U.Ks. tallest structure)
South Lakes Safari Zoo Zoo icon.jpg
St Bees
St Bees Priory Priory
St Bees Head
Staveley
Stott Park Bobbin Mill
Swarthmoor Hall
Thirlmere
Ullswater
Ulverston
Vickerstown
Wasdale Head
Wast Water
Whitehaven
Whinfell Forest
Windermere Steamboat Museum
Notable people
Richard Abbot
Abraham Acton
Jack Adams
Aim
Sir John Barrow
Derrick Bird
Bill Birkett
Norman Birkett
Chris Bonington
British Sea Power
Melvyn Bragg
Baron Campbell-Savours
Donald Campbell
Thomas Cape
Fletcher Christian
Lady Anne Clifford
Samuel Taylor Coleridge
Glenn Cornick
Mark Cueto
Wayne Curtis
John Dalton
Kyle Dempsey
Thomas DeQuincey
Steve Dixon
Brian Donnelly
Troy Donockley
Francis Dunnery
Margaret Fell
Sheila Fell
Anna Ford
Douglas Ferreira
Kathleen Ferrier
George MacDonald Fraser
Norman Gifford
Edmund Grindal
Ade Gardner
Sarah Hall
Willie Horne
Francis Howgill
Emlyn Hughes
Thomas Henry Ismay
Maurice Flitcroft
Harry Hadley
Dick Huddart
Brad Kavanagh
Nigel Kneale
Phil Jackson
Stuart Lancaster
Nella Last
Stan Laurel
Jimmy Lewthwaite
Hugh Lowther, 5th Earl of Lonsdale
Ian McDonald
Frank McPherson
Christine McVie
Vic Metcalfe
Glenn Murray
Dave Myers
Joss Naylor
Norman Nicholson
Saint Ninian
Catherine Parr
Baron Peart
John Peel
Jack Pelter
Beatrix Potter
Peter Purves
Sir James Ramsden
Dame Stella Rimington
Eric Robson
George Romney
Jon Roper
Sol Roper
Thomas Round
Adam Roynon
John Ruskin
Helen Skelton
Montagu Slater
Richard T. Slone
James Alexander Smith
Robert Southey
Lord Soulsby
Constance Spry
Gary Stevens
Stuart Stockdale
Karen Taylor
Edward Troughton
Keith Tyson
Josefina de Vasconcellos
Alfred Wainwright
Eric Wallace
William Whitelaw
John Wilkinson
Len Wilkinson
Malcolm Wilson
Christopher Wordsworth
Dorothy Wordsworth
William Wordsworth
Gilsland
Poltross Burn Milecastle, Hadrian's Wall
Hadrian's Wall at Gilsland
Hadrian's Wall
Our Memories of Evacuation from Newcastle to Cumbria
Coast to Coast Cycle Route
Cumberland (ancient county)
Dodding Green
Drybeck
Dubwath
Eamont Bridge
Elleray
Eskdale
Fellside, Caldbeck
Fisherground, Eskdale
Flakebridge, Appleby-in-Westmorland
Flakebridge, Orton
Fold Gate, nr Hawkshead
Furness
Gaisgill, Cumbria
Gaitsgill, Cumbria
Garden Village, Carlisle
Garnett Bridge
Gilderdale
Gilsland Spa
Glenridding
Grange, Borrowdale
Harrington
Hartsop
Haverbrack
Helbeck, Cumbria
High Biggins
Holmwrangle, Cumbria
How Hill, Castle Sowerby
Hunsonby
Hutton-in-the-Forest
Itonfield, Cumbria
Kelleth, Cumbria
Kelton, Cumbria
Kents Bank, Cumbria
King's Meaburn
Kingfield, Cumbria
Lake District
Lakeside, Cumbria
Langton
Little Blencow
Little Corby
Littlebeck, Cumbria
Longcroft, Bowness
Loughrigg, Ambleside
Loughrigg, St Bees
Low Biggins
Mansergh, Cumbria
Meal Bank, Cumbria
Mealo
Mealrigg, Cumbria
Middlesceugh
Milburn Grange, Cumbria
Millhouse, Castle Sowerby
Mislet
Miteside, Cumbria
Moor Row, Cumbria
Moorend, Thursby
Moorthwaite, Wigton
Netherby, Cumbria
Newbiggin, Kirkby Thore
Newby Cross
Newlands Valley, Cumbria
Newlands, Castle Sowerby
Newton Field, Cumbria
Nibthwaite
Northsceugh
Old Hutton, Cumbria
Orton Grange (near Carlisle)
Oulton, Cumbria
Overwater, Nenthead
Parkgate, Waverton
Patton Bridge
Petteril Crook, Cumberland
Piel Island
Plumpton Head
Port Carlisle
Rampside
Raughton, Cumbria
Risehow, Cumbria
Rivers in Cumbria
Roa Island
Rockcliffe Cross
Roebanks
Rusland Cross
Salter and Eskett
Sandford
Sandraw
Sandside, Cumbria
Sandwith
Santon Bridge
Santon, Cumbria
Satterthwaite
Schools in Cumbria
Sizergh
Smardale
Soulby (Kirkby Stephen)
St Helens
St John's in the Vale
Stainburn
Stainton with Adgarley
Stony Head, Orton
Sunbiggin, Cumbria
Swarthmoor
Thomas Close, Skelton
Threapland
Troutbeck (Windermere)
Waitby
Waitham Hill
Walby
Walney Island
Warcop
West Woodside
Westmorland (ancient county)
Winskill, Cumbria
Winton
Witherslack
Woodland
Yanwath
Yearngill
_temp_cumbria
_temp_cumbria_settlements
Westmorland and Furness
Westnewton, Cumbria
Whinnow, Thursby
Whinnyhill
Winder
Allerby, Cumbria
Baldwinholme
Beckbrow, Bowness
Bellbank, Bewcastle
Birkrigg
Bleatarn
Bortree Stile
Bouth, Cumbria
Bowness-on-Windermere
Brackenber
Brackenhill
Brackenthwaite (Cockermouth)
Brampton, Eden
Brockleymoor
Brow Edge (near Backbarrow)
Burneside
Burrells
Calder Abbey
Cardurnock
Carleton, Carlisle
Carleton, Penrith
Civil Parishes in Cumbria
Cocklake, Alston
Cocklakes
Coulderton
Crook of Lune (Cumbria)
Cumberland
Sowerby Row
Spadeadam
Sparket Mill Poltross Burn Milecastle, Hadrian's Wall
- Overview About Milecastle 48 Map Street View Poltross Burn, located near Gilsland, is one of the best-preserved milecastles on Hadrian's Wall. It is larger than most other milecastles, housing two …
Gilsland
- Overview About Gilsland Map Street View Gilsland is a village which straddles the border between the counties of Cumbria and Northumberland. Gilsland is a village in northern England about 20 miles …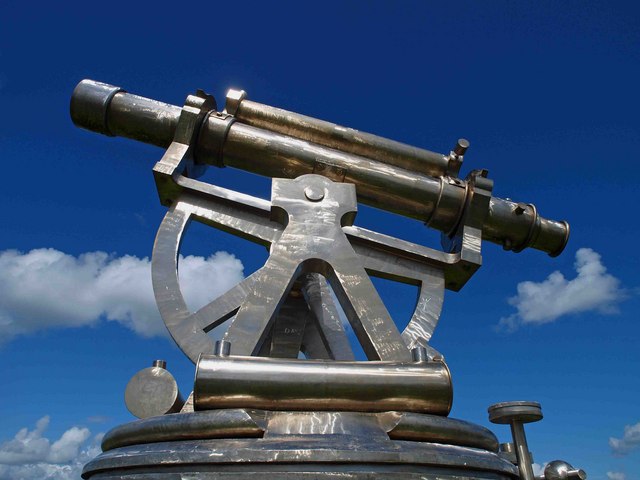 Coast to Coast Cycle Route
- "The Sea to Sea (C2C) cycle route was developed by Sustrans in partnership with various Local Authorities, Groundwork West Cumbria, North Pennines Tourism Partnership, Forest Enterprise and the Lake District …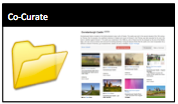 Our Memories of Evacuation from Newcastle to Cumbria
- Our names are Pat and Terry and we've been married for fifty years. We both have memories of evacuation during WW2 and we'd like to recount some of them here. …
050593:Bishop Chadwick Memorial School Stanwix Cumbria Northern Gossip 1906
---
Pinned by
Simon Cotterill
Hadrian's Wall
- Overview About Hadrian's Wall Hadrian's Wall stretches over 73 miles (117 km) coast to coast across Northern England. Construction began in AD 122 during the rule of emperor Hadrian. The …
from Flickr (flickr)
Image taken from page 34 of 'How to draw and colour a Map: being a guide to the "Beaumont" series of geography and map tracing books ... Illustrated'
---
Pinned by
Simon Cotterill
from Flickr (flickr)
Image taken from page 6 of 'Guide to the Highways of the Lake district of England. With maps and ... illustrations. Edited by J. G'
---
Pinned by
Simon Cotterill
---