Gamblesby
Gamblesby is a village in the Eden district of Cumbria, located about 8 miles north-west of Penrith and just over a mile north of Melmerby. Gamblesby is in the Civil Parish of Glassonby and was historically in the ancient parish of Addingham in Cumberland.
GAMBLESBY, a township, in the parish of Addingham, union of Penrith, Leath ward, E. division of Cumberland, 10 miles (N.E.) from Penrith; containing 259 inhabitants. It comprises 4,783 acres, of which 3,376 are waste land or common. The tithes have been commuted for £49 payable to the vicar, and £127 to the Dean and Chapter of Carlisle. There are places of worship for Independents and Wesleyans.
Extract from: A Topographical Dictionary of England comprising the several counties, cities, boroughs, corporate and market towns, parishes, and townships..... 7th Edition, by Samuel Lewis, London, 1848.
Gamblesby is a village near Melmerby, In the civil parish of Glassonby, Cumbria, England. It appears first in written records in 1177 as Gamelesbi, and in 1212 as Gamelesby. Originally a township of the ancient parish of Addingham, Gamblesby was a civil parish in its own right from 1866 until 1934.
The village's former church, St. John's, is now a private house.
There are several large and very beautiful houses, also there are others that are smaller but all with gardens. plenty of land surrounds the area which all has either life stock or crops for farming. It is a friendly and quiet village, usually for younger children and old age pensioners. This is a medium-sized village which has a quiet road passing through which leads to Unthank, Glassonby and Melmerby.
Glassonby Civil Parish
Addingham Parish, 1848
Old Church of St John, Gamblesby
Village Stocks, Gamblesby Why did the hedgehog cross the road?
---
Pinned by
Peter Smith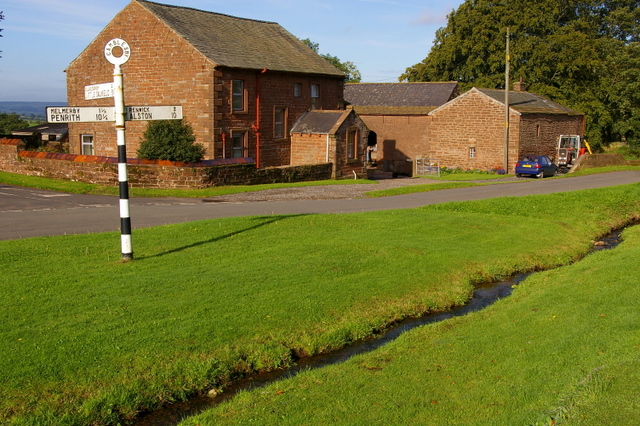 Signs and Road Junction, Gamblesby
---
Pinned by
Peter Smith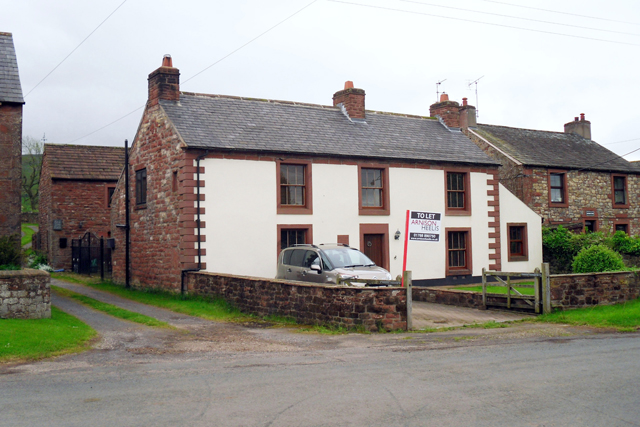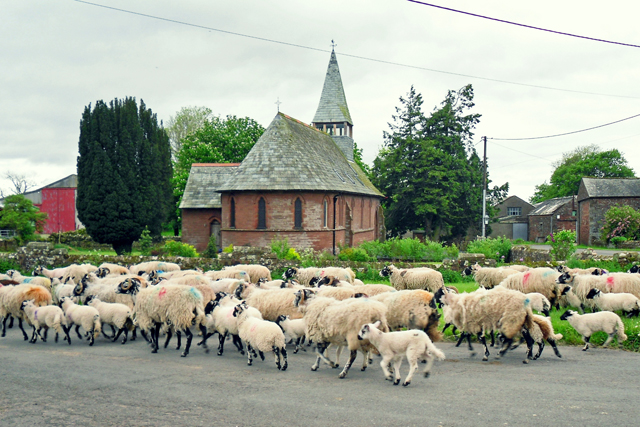 Sheep being driven past Old St John's Church
---
Pinned by
Peter Smith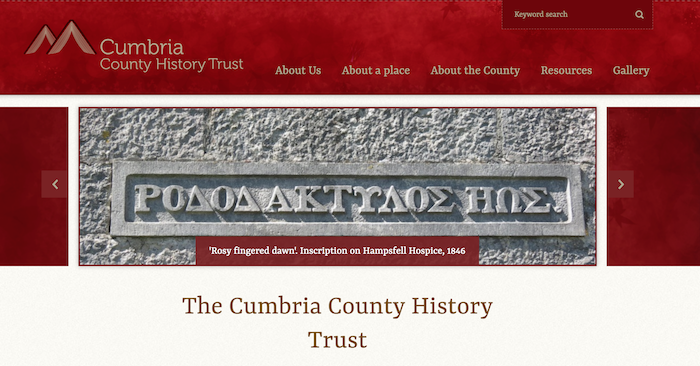 Gamblesby
- Township in Addingham parish, Leath ward, Cumberland. Absorbed into Glassonby CP 1934. ....pastoral farming. Coal and lead mining on Hartside, recorded from 1688. Ironstone mining, quarrying and lime-burning in 19th …
---
Added by
Peter Smith
---