Topics > Cumbria > Thornthwaite
Thornthwaite
Thornthwaite is a village in the Allerdale district of Cumbria, located about 4 miles north-west of Keswick and half a mile south of Bassenthwaite (lake).The village is within the Civil Parish of Above Derwent. Historically, Thornthwaite was a township and chapelry within the ancient parish of Crosthwaite. St Mary's Church is located a short distance east of the village.
THORNTHWAITE, a chapelry, in the parish of Crosthwaite, union of Cockermouth, Allerdale ward above Derwent, W. division of Cumberland, 4 miles (W.N.W.) from Keswick; containing 187 inhabitants. This village commands romantic views of Bassenthwaite lake and Skiddaw. The manufacture of woollen-cloth is carried on. The living is a perpetual curacy; net income, £59; patron, the Vicar of Crosthwaite. The chapel has been enlarged.
Extract from: A Topographical Dictionary of England comprising the several counties, cities, boroughs, corporate and market towns, parishes, and townships..... 7th Edition, by Samuel Lewis, London, 1848.
Crosthwaite Parish, 1848
Bassenthwaite Lake
Above Derwent Civil Parish
Church of St Mary, Thornthwaite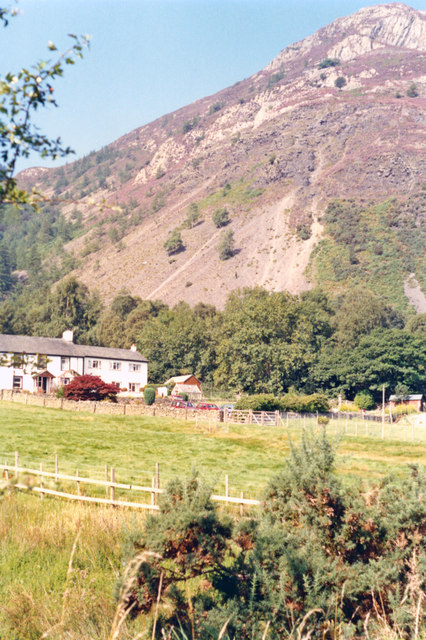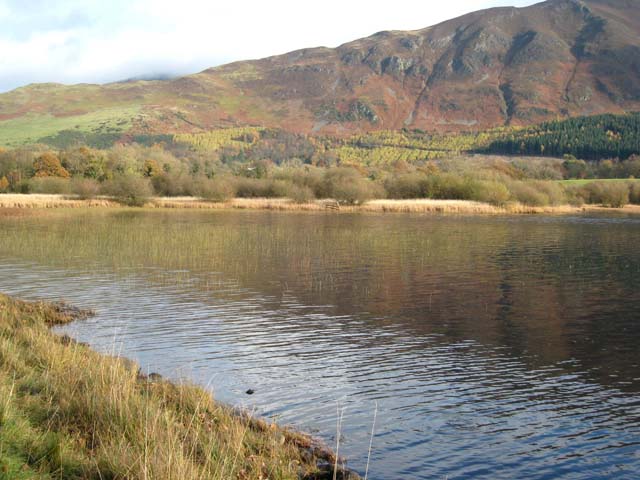 Bassenthwaite Lake
- Overview About Bassenthwaite Lake Map Street View   Bassenthwaite Lake is one of the largest water bodies in the English Lake District. It is long and narrow, approximately long and …
Bus shelter and telephone box, Thornthwaite
---
Pinned by
Edmund Anon
---