Threlkeld
Threlkeld is a village and civil parish in the north of the Lake District in Cumbria, England, to the east of Keswick. It lies at the southern foot of Blencathra, one of the more prominent fells in the northern Lake District, and to the north of the River Glenderamackin.
Overview
Historically a part of Cumberland, Threlkeld formerly had its own railway station on the Cockermouth, Keswick and Penrith Railway, on the opposite side of the valley, next to the (closed) Threlkeld Quarry, at the foot of Clough Head. Today the railway line is a footpath and cycle track. Three rows of terraced houses, which used to accommodate the quarry workers, stand near the station. The Threlkeld Quarry and Mining Museum is open nearby and operates the narrow gauge Threlkeld Quarry Railway for tourists to enjoy.
Two pubs are located opposite each other in the village: The Salutation and the Horse and Farrier. There is also a Coffee Shop, a vibrant Village Hall, and a small church, St Mary's, in the village.
Threlkeld Civil Parish
River Greta (Cumbria)
Church of St Mary, Threlkeld
Dobson's Bridge, nr Threlkeld
Horse & Farrier Inn, Threlkeld
Salutation Inn, Threlkeld
Threlkeld Primary School
Threlkeld, 1848
War Memorial, Threlkeld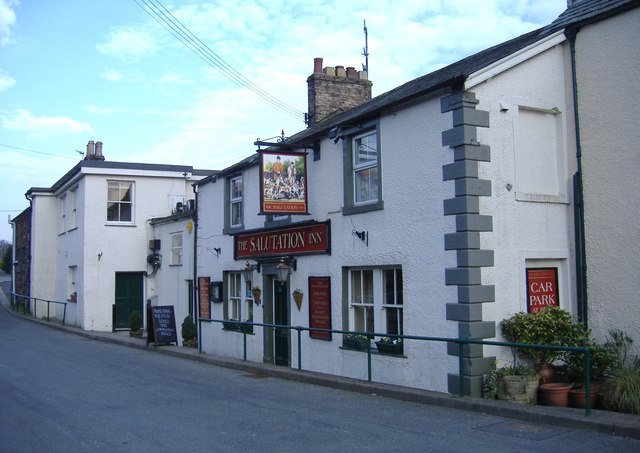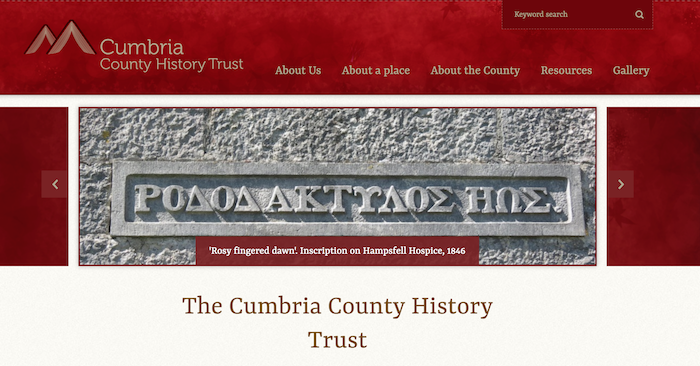 Threlkeld
- "Chapelry and township in Greystoke parish, Leath ward, Cumberland. Acreage: 5,956 acres [2410 ha]. Small open field ('townfield' of 11 acres [4 ha]) enclosed 1842. Threlkeld Common, covering 1,102 acres …
---
Added by
Simon Cotterill
Threlkeld village seen from the quarry
---
Pinned by
Edmund Anon
---