Winton
Winton is a village in the Eden district of Cumbria, located about 1½ miles north-east of Kirkby Stephen and 2½ miles south-west of Brough. Historically, Winton was a township in the ancient parish of Kirkby Stephen in Westmorland. Today, the village forms part of the Civil Parish of Winton.
WINTON, a township, in the parish of Kirkby Stephen, East ward and union, county of Westmorland, 1¼ mile (N.N.E.) from Kirkby-Stephen; containing 358 inhabitants. It comprises 3,383 acres, of which 1,800 are common or waste: the village is large, and the houses are well built and of handsome appearance. A free school, erected in 1659, is endowed with £14. 8. a year. John Langhorne, D.D., translator of Plutarch, and author of Fables of Flora and other works; his brother William, who assisted in the translation; and Richard Burn, LL. D., the eminent law-writer and historian, were natives of this place, and received the rudiments of their education at the school.
Extract from: A Topographical Dictionary of England comprising the several counties, cities, boroughs, corporate and market towns, parishes, and townships..... 7th Edition, by Samuel Lewis, London, 1848.
Winton is a village and civil parish in the Eden District of Cumbria, England. It is south of Brough, and north of Kirkby Stephen, and had a population of 213 at the 2001 Census. At the 2011 census Winton was grouped with Kaber giving a total population of 327. The word Winton is Old English or Anglo-Saxon in origin, Wyntuna meaning a pasture. Farmstead was first identified in 1094, shortly after the Norman Conquest, during a period known as the 'Harrying of the North'.
On 12 April 1659, the village of Winton was at the centre of the Westmorland witch trials, during which several women were hanged at Appleby General Sessions, found guilty of bewitching Margaret Bousefield.
During the Middle Ages Winton was at the centre of the sheep rearing in the Eden Valley, where the flocks moved across the hills into pastures new. More controversial was the part played by the Archbishop of York in dealing with invasions by Scots armies, raiding, looting and burning, sheep-stealing. On 5 October 1357 the local bishop was required to accept the redemption of King David Bruce of Scotland, for the Suffragan Michael of York held sway in the mountains of the West March.
Both Kirkby Stephen and the village of Winton had a grammar school each, where its major benefactor was a Cambridge educated teacher. Richard Burn helped found the free school that took all children from the neighbouring parishes.
Notable people
John Langhorne (poet)
Richard Burn, school benefactor
Text from
Wikipedia
, available under the Creative Commons Attribution-ShareAlike License (accessed: 02/06/2021).
Visit the page:
Winton, Cumbria
for references and further details. You can contribute to this article on Wikipedia.
Cumbria
Winton Civil Parish
Richard Burn (1709 - 1785)
Kirkby Stephen Parish, 1848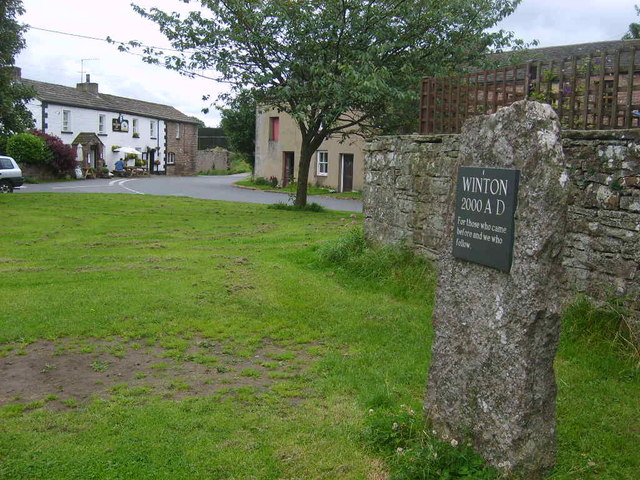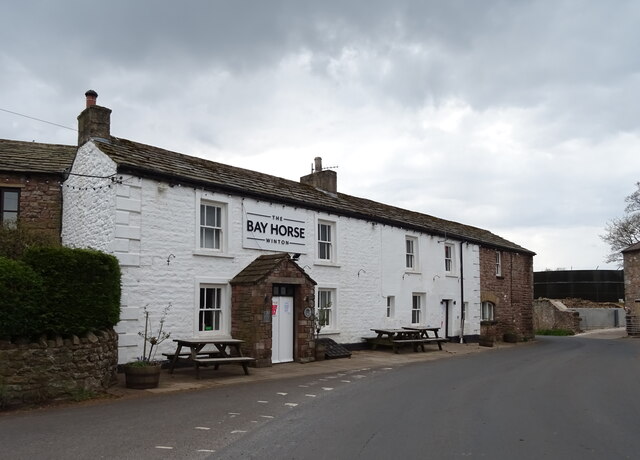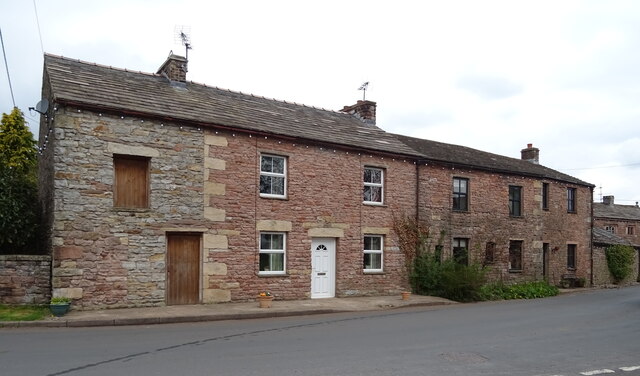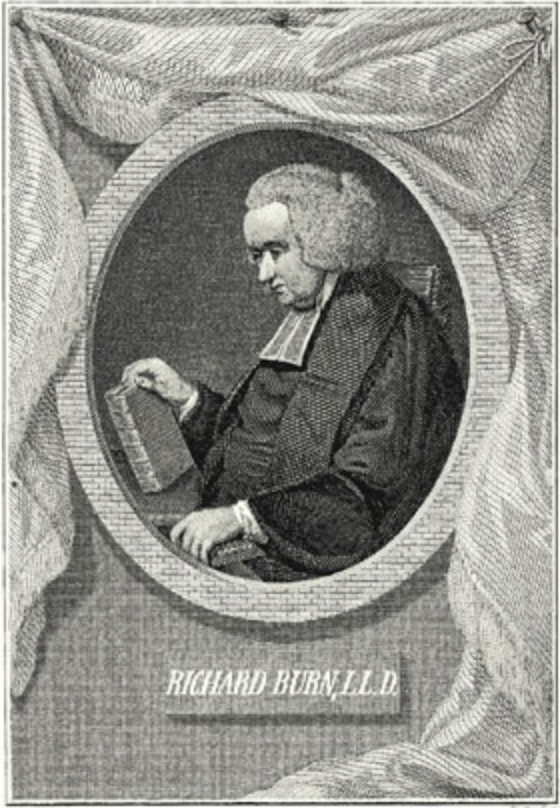 Richard Burn (1709 - 1785)
- Overview About Richard Burn Richard Burn was a noted scholar and legal writer in the 18th century. He was born in Winton, near Kirkby Stephen in Westmorland and went on …
---