Topics > Civil Parishes in Cumbria > Heversham Civil Parish > Heversham Parish, 1848
Heversham Parish, 1848
HEVERSHAM (St. Mary), a parish, in the union and ward of Kendal, county of Westmorland; containing, with the chapelry of Crosthwaite with Lyth, and the townships of Hincaster, Levens, Preston-Richard, Sedgwick, and Stainton, 4,405 inhabitants, of whom 1,599 are in the township of Heversham with the town of Milnthorpe. The parish comprises by computation 15,000 acres, of which nearly one-half is inclosed: the surface is greatly diversified with hill and dale; the soil in the higher grounds is a light mould resting on limestone, and in the valleys chiefly alluvial on a substratum of clay. A hill called the Head is noted for a magnificent panoramic view, embracing Morecambe bay and the Lake mountains. A ridge of sterile rock extends for almost three miles near the western boundary of the parish, and terminates at the southern extremity in a precipitous cliff. An attempt was made to explore this ridge, which is called Whitbarrow, for copper-ore, but was discontinued for want of due encouragement. The rivers Kent and Pool flow through the parish, and the lands are also watered by the Rowel beck, and intersected by the Lancaster canal to Kendal. The Lancaster and Carlisle railway passes through in a direction from south to north, for about three miles. There are numerous quarries of limestone, which is used for building, and also burnt into lime; the cotton manufacture is carried on to some extent, and rope-making affords employment to about sixty persons.
The living is a vicarage, valued in the king's books at £36. 13. 4.; net income, £516; patrons and impropriators, the Master and Fellows of Trinity College, Cambridge. The tithes were commuted for land in 1803; the glebe comprises 650 acres. The church is a handsome building, externally in the later English style, with a lofty embattled tower, and contains some interesting monuments: the north aisle was burned down by an accidental fire in 1606, and the nave and south aisle much injured, but a complete restoration, with new roofing, was effected in the following year. There are churches or chapels at Crosscrake, Crosthwaite, Levens, and Milnthorpe; and the dissenters have places of worship. The free grammar school was founded in 1613, by Edward Wilson, who endowed it with land now producing about £60 per annum, and with two exhibitions, one to Queen's College, Oxford, and one to Trinity College, Cambridge. These exhibitions are each worth nearly £50 per annum; and there is another to Queen's College, founded by Lady Betty Hastings, besides four to Magdalen College, Cambridge, in conjunction with the schools of Leeds and Halifax, founded by Mr. Milner. The learned Dr. Richard Watson, Bishop of Llandaff, was a native of this place, where his father conducted the school for many years. There are one or two barrows.
Extract from: A Topographical Dictionary of England comprising the several counties, cities, boroughs, corporate and market towns, parishes, and townships..... 7th Edition, by Samuel Lewis, London, 1848.
Heversham Civil Parish
Old Boundary Post, Barrows Green
Stainton, Westmorland, 1848
Preston Richard Civil Parish
Westmorland, Parishes and Townships, 1848
Hincaster
Sedgwick, 1848
Crosthwaite - Chapelry, 1848
Crosscrake
Milnthorpe,with Heversham Township, 1848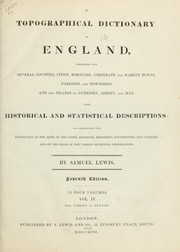 Milnthorpe,with Heversham Township, 1848
- MILNTHORPE, with Heversham, a township, in the parish of Heversham, union and ward of Kendal, county of Westmorland, 7½ miles (S. by W.) from Kendal, 32 (S.W. by S.) from …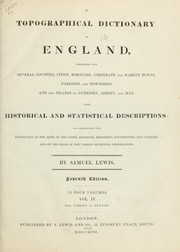 Sedgwick, 1848
- SEDGWICK, a township, in the parish of Heversham, union and ward of Kendal, county of Westmorland, 4½ miles (S.) from Kendal; containing 240 inhabitants. The township comprises 350 acres, all …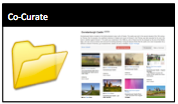 Preston Richard Civil Parish
- Preston Richard is a civil parish in the South Lakeland district of Cumbria. Within the parish is the village of Endmoor and the smaller settlements of Crooklands, Birkrigg Park, Low …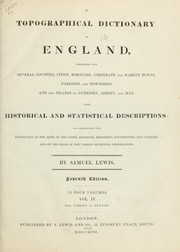 Crosthwaite - Chapelry, 1848
- CROSTHWAITE, a parochial chapelry, in the parish of Heversham, union and ward of Kendal, county of Westmorland, 4 miles (W.S.W.) from Kendal; containing, with the constablewick of Lyth, 717 inhabitants. …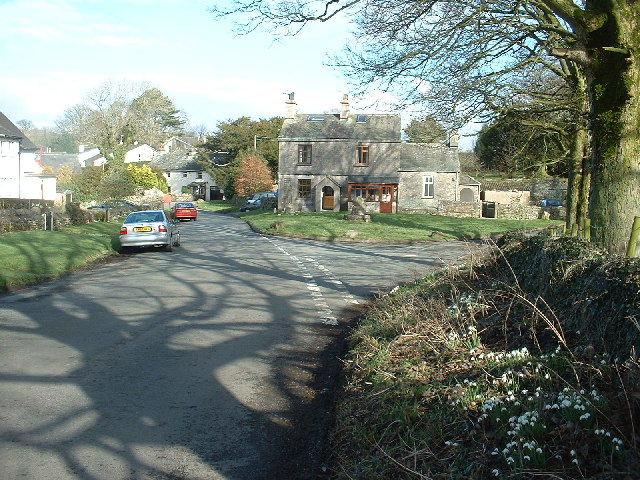 Hincaster
- Overview About Hincaster Map Street View Hincaster is a village in the South Lakeland district of Cumbria, located about 2 miles north-east of Milnthorpe and 4 miles south-west of Kendal. …
Crosscrake
- Overview Map Street View Crosscrake is a distributed village in the South Lakeland district of Cumbria, located about 3 miles south of Kendal. The village includes Crosscrake Church of England …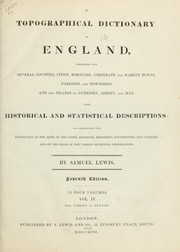 Stainton, Westmorland, 1848
- STAINTON, or Crosscrake, a chapelry, in the parish of Heversham, union and ward of Kendal, county of Westmorland, 4 miles (S. by E.) from Kendal; containing 605 inhabitants, of whom …
---