Topics > Distington
Distington
Distington is a large village and civil parish in Cumbria, England, 3 miles (4.8 km) south of Workington and 4 miles (6.4 km) north of Whitehaven. Historically a part of Cumberland, the civil parish includes the nearby settlements of Common End, Gilgarran and Pica.
South of the village by the Lowca Beck are the fragmentary remains of Hayes Castle, a manor house fortified by Robert de Leyburn in 1322.
Governance
Distington is in the parliamentary constituency of Copeland, Trudy Harrison is the Member of parliament.
For Local Government purposes it is in the Distington, Lowca & Parton Ward of Borough of Copeland and the Howgate Ward of Cumbria County Council.
The village also has its own Parish Council; Distington Parish Council. The parish council ward stretches beyond the confines of Distington parish with at total population taken at the Census 2011 of 4,058.
Transport
The main road through Distington is the A595. There was once a railway station at Distington on the Cleator and Workington Junction Railway which was an important junction.
Today Harrington railway station, on the Cumbria Coast Line, is the nearest operational station.
Text from
Wikipedia
, available under the Creative Commons Attribution-ShareAlike License (accessed: 23/11/2020).
Visit the page:
Distington
for references and further details. You can contribute to this article on Wikipedia.
Distington Civil Parish
Distington Parish, 1848
Chapel House, Common End
Church of the Holy Spirit, Distington
Distington Community School
Old Milestone, Distington
War Memorial, Distington from Flickr (flickr)
McColl-type Sustrans Milepost on National Cycle Network route 72
---
Pinned by
Simon Cotterill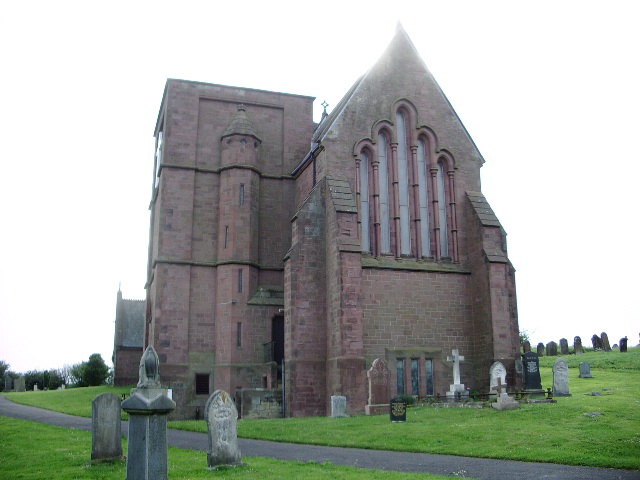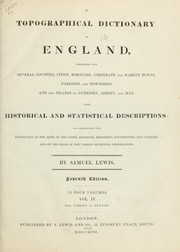 Distington Parish, 1848
- DISTINGTON, a parish, in the union of Whitehaven, Allerdale ward above Derwent, W. division of Cumberland, 4¼ miles (N.E. by N.) from Whitehaven; containing 1,108 inhabitants. It stretches almost to …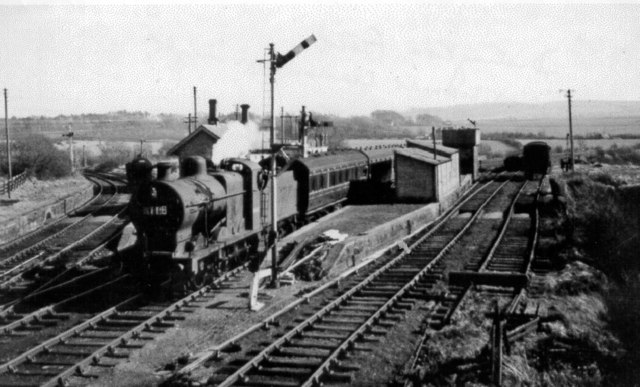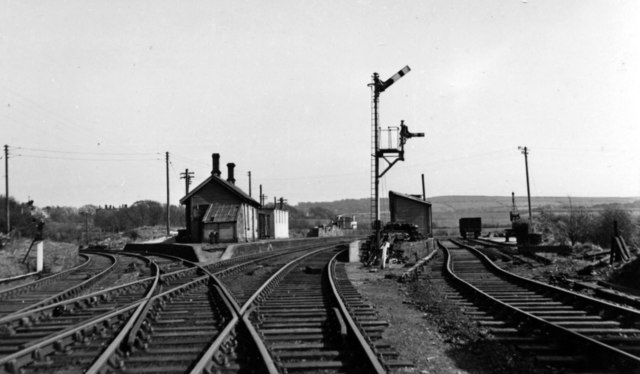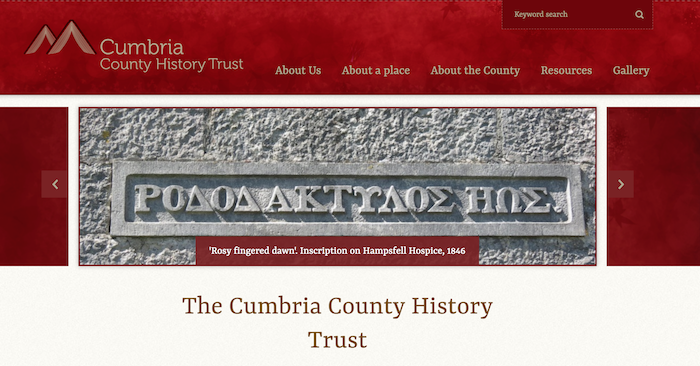 Distington
- Ancient parish in Allerdale above Derwent ward, Cumberland....manor of Distington descended from Gilbert of Dundraw c.1189 via Moresby and Dykes family to Fletchers who sold to Sir John Brougham 1720 …
---
Added by
Simon Cotterill
from Flickr (flickr)
DISTINGTON IRONWORKS BOILER BLOWN OVER RAILWAY - RARE REAL PHOTO POSTCARD
---
Pinned by
Peter Smith
---