Kinniside
Kinniside is a large and sparcely populated area in the Copeland district of Cumbia, located to the east of Cleator Moor (town) and south-west of Ennerdale Bridge. Today, there are a handful of isolated dwellings across Kinniside, but in 19th century the population was over 200, primarily engaged in lead mining. Kinniside Mine was located near Hazel Holme and there was also a smelting-mill belonging to the London Lead Company. Kinniside Common is an extensive open area. Also, notable here is Blakely Raise (aka Kinniside) Stone Circle. In the 19th century, Kinniside was a township in the chaperly of Ennerdale. Since 1866, the area has been part of Ennerdale and Kinniside Civil Parish.
Cumbria
Ennerdale and Kinniside Civil Parish
Kinniside, 1848
Kinniside Mine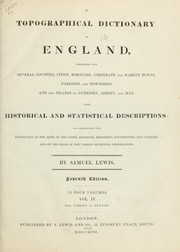 Kinniside, 1848
- KINNEYSIDE, a township, in the parish of St. Bees, union of Whitehaven, Allerdale ward above Derwent, W. division of Cumberland, 3¾ miles (N.E. by N.) from Egremont; containing 223 inhabitants, ...
---