Topics > Cumbria > Crook of Lune (Cumbria)
Crook of Lune (Cumbria)
The Crook of Lune is an area around a sharp (~90 degree) bend the River Lune near Lowgill in Cumbria. The Crook of Lune Bridge over the river here dates from the 16th century. There are the Crook of Lune Woods and the Crook of Lune Farm here.
Note: this is different to the better known Crook O' Lune, which is 20 miles to the south, near Caton in Lancashire - where there is an even sharper, shepherd's crook-shaped, bend in the River Lune. It is this location in Lancashire which was the subject of JMW Turner's painting "Crook of Lune, Looking towards Hornby Castle, c.1816-18" and where ther is a stone road bridge over the River Lune and two former railway bridges, now used by walkers and cyclists.
Cumbria
River Lune (Cumbria)
Lowgill
Crook of Lune Bridge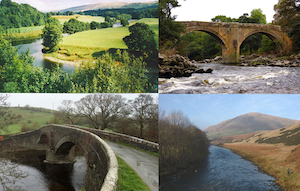 River Lune (Cumbria)
- Overview About the River Lune The River Lune is a major river which flows through Cumbria and Lancashire. The river is about 53 miles long; arising in springs at Newbiggin-on-Lune ...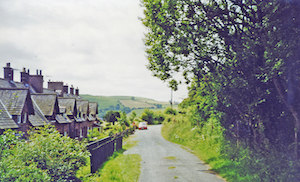 Lowgill
- Overview Map Street View Lowgill is a hamlet by the River Lune in Cumbria, located about 7 miles north-west of Kendal and 4 miles north-east of Sedbergh. Lowgill was an ...
---