Topics > Cumbria > Civil Parishes in Cumbria > Moresby Civil Parish
Moresby Civil Parish
Moresby Civil Parish is located north-east of Whitehaven, in the Copeland district of Cumbria. It includes the villages of Low Moresby and Morsby Parks, along with a few hamlets and farmsteads. The parish had a population of 1,997 at the time of the 2011 census. Moresby Primary School is located in Moresby Parks.
Historically, part of Cumberland, the ancient parish of Moresby also included the township of Parton, which is now a separate civil parish.
Listed buildings and scheduled monuments in Moresby Civil Parish from the the National Heritage List for England[1].
Primary source: the National Heritage List for England - NHLE is the register of nationally protected historic buildings and sites in England, including listed buildings, scheduled monuments, protected wrecks, registered parks and gardens, and battlefields. The list is maintained by Historic England. Check NHLE for updates and new entries. Secondary sources: British Listed Buildings.
Note: Moresby Hall (Grade I listed) and St Bridget's Church Moresby (Grade II listed) are located close by in the neighbouring Civil Parish of Parton.
Civil Parishes in Cumbria
Moresby Parks
Moresby Primary School
Low Moresby
Parton and Moresly War Memorial
Moresby Parish, 1848
Rosehill House, Moresby
Rosehill Theatre Low Moresby
- Overview Map Street View Low Moresby is a village in the Copeland district of Cumbria, located about 1½ miles north-east of Whitehaven. The village forms part of the Civil Parish …
Parton and Moresly War Memorial
- Overview Map Street View The war memorial on the village green in Parton was unveiled by Colonel D.J. Mason, DSO, on the 5th of November 1921. It was built for …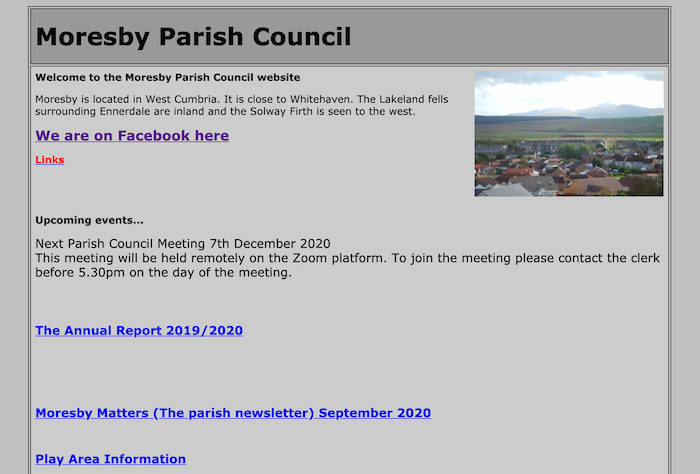 Moresby Parish Council
- Website of Moresby Parish Council
---
Added by
Simon Cotterill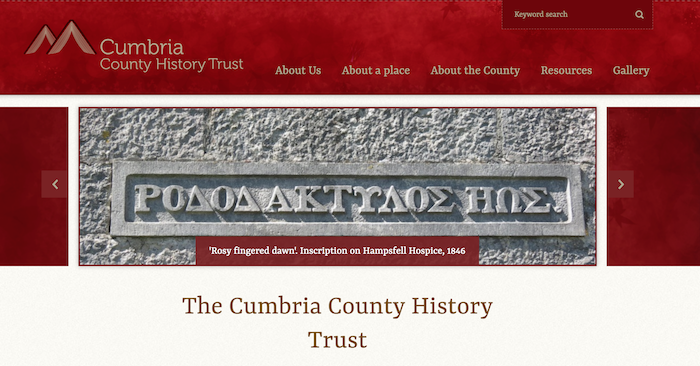 Moresby
- "Township in Moresby parish, Allerdale above Derwent ward, Cumberland....parish contained 2,193 acres [887 ha], of which 2,140 acres [866 ha] was in Moresby township and 52 acres [21 ha] in …
---
Added by
Simon Cotterill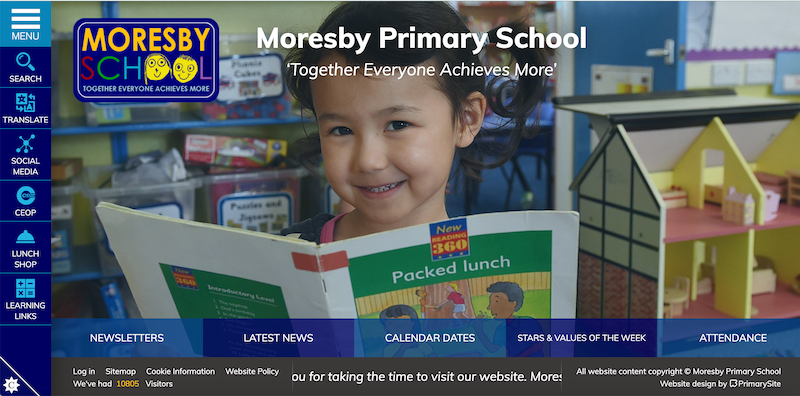 Moresby Primary School
- Overview Map Street View Moresby Primary School is located on School Brow in Moresby Parks, serving the wider Moresby area. The community school has about 120 pupils aged 3 to 11.[1] …
Moresby Parks
- Overview Map Street View Moresby Parks is a village in the Copeland district of Cumbria, located about 1 mile north-east of Whitehaven. The village forms part of the Civil Parish of Moresby. …
---