Topics > Bassenthwaite (village)
Bassenthwaite (village)
Bassenthwaite is a village in Cumbria situated to the west of
Bassenthwaite Lake
. It is located about 6 miles north of
Keswick
and 8 miles west of
Cockermouth
.
Halls Beck
flows through the village and there is a ford crossing the stream.
St Bega's church
is located south of the village, close to the lake, and dates from the 10th century.
Bassenthwaite is a village and civil parish in the borough of Allerdale in Cumbria, England. According to the 2001 census it had a population of 412, increasing to 481 at the 2011 Census. The village is about east of Cockermouth, and is approximately from Bassenthwaite Lake. Containing just a single pub and no shops, it is largely an agricultural community, with two farms within the village itself, with a number of holiday homes. Boasting a Church of England Church (St John's) on its outskirts, together with a tiny Methodist chapel, it contains many elements of the archetypal English village including a green, primary school and a stream running through it. Trafford Caravan Park is on Carlisle Road from the roundabout just outside Keswick. Bassenthwaite Village is at the foot of Skiddaw, one of the highest mountains in England at . Robin Hood, Skiddaw, Ullock Pike, Longside Edge and Barf can be seen from the village.
Toponymy
'Bassenthwaite' is "'Bastun's clearing', pers.[onal] n.[ame] plus 'þveit' 'clearing', also 'common', 'lake'. The 1st el[ement] is usually taken to be the Anglo-French nickname or surname 'Bastun', originally meaning 'stick', while the 2nd is ON 'þveit' 'clearing'. The lake, in early times known as 'Bastun's water', takes its name from the village." (ON=Old Norse).
St Bega's church
The church of St Bega is in fields near the lake, some distance away from the village, and was built about 950AD. It is a grade II* listed building, and is popular for weddings. It is the parish church of Bassenthwaite: St John's church was built later as a chapel of ease. The St Bega's Way walking route was described in a booklet published to raise funds for the church in 2008.
Text from
Wikipedia
, available under the Creative Commons Attribution-ShareAlike License (accessed: 28/01/2019).
Visit the page:
Bassenthwaite
for references and further details. You can contribute to this article on Wikipedia.
Halls Beck
Bassenthwaite Civil Parish
Bassenthwaite Lake
Bassenthwaite at War
Bassenthwaite Lake Railway Station (1865 - 1966)
Bassenthwaite Parish, Cumberland, 1848
Church of St Bega, Bassenthwaite
Mirehouse, nr Bassenthwaite Lake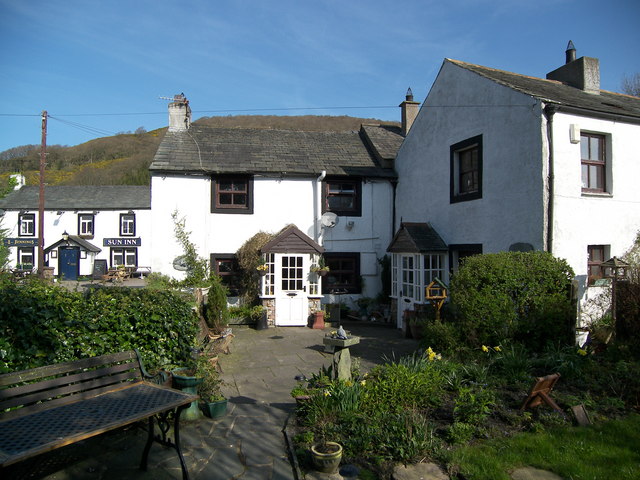 The Reading Room and Bassenthwaite Methodist Chapel
---
Pinned by
Simon Cotterill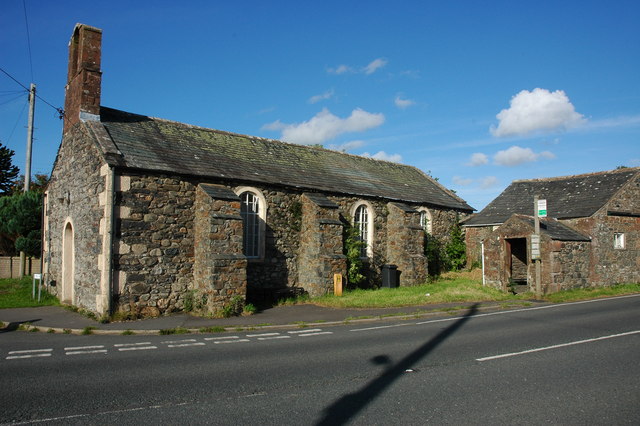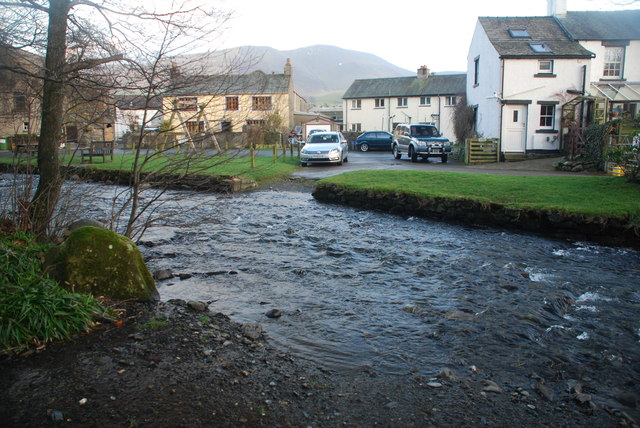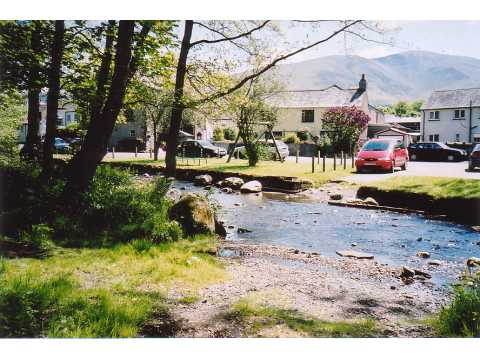 from Flickr (flickr)
PHEASANT HOTEL BASSENTHWAITE LAKE old postcard 1907 Heslop High St Wallsend G.C.
---
Pinned by
Peter Smith
from Flickr (flickr)
SWAN HOTEL SKIDDAW BASSENTHWAITE old postcard 1909 to Levenshulme Terrace
---
Pinned by
Peter Smith
from Flickr (flickr)
YE PHEASANT HOTEL - BASSENTHWAITE LAKE- UNPOSTED - M01
---
Pinned by
Peter Smith
---