Topics > Parts of Yorkshire now in County Durham, Cumbria, and Tees Valley
Parts of Yorkshire now in County Durham, Cumbria, and Tees Valley
This page is under construction and incomplete.
Startforth Rural District (formed in 1894) was part of the North Riding of Yorkshire and included parts of what had been the Wapentake of Gilling West (including Romaldkirk and Starforth). Under the local government reorganisation of 1974, Startforth Rural District was abolished and formed part of the Teesdale district of County Durham. The local government regorganisation of 1974 also saw the creation of the county of Cleveland, which incorporated parts of North Yorkshire and County Durham. When Cleveland was abolished in 1996, it was replaced by unitary authorities (Darlingrton, Hartlepool, Middlesbrough, Redcar and Cleveland, Stockton-on-Tees). The latter 3 of which include settlements in both the cermonial counties of North Yorkshire and County Durham. These unitary authorities now form Tees Valley.
Parts of West Ridng were transfered to the newly formed county of Cumbria in 1974.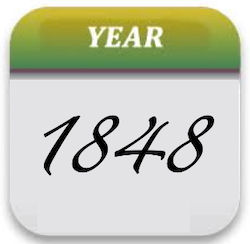 The information below (with links to further information) are from the gazetteer: A Topographical Dictionary of England comprising the several counties, cities, boroughs, corporate and market towns, parishes, and townships..... 7th Edition, by Samuel Lewis, London, 1848.
| | | | | | | |
| --- | --- | --- | --- | --- | --- | --- |
| Name | Type | Pop | Parish | Union | Division | Present |
| Romaldkirk | Parish | 2,379 | Romaldkirk | Teesdale | N. Riding | County Durham |
| Romaldkirk | Township | 338 | Romaldkirk | Teesdale | N. Riding | County Durham |
| Cotherstone | Township | 566 | Romaldkirk | Teesdale | N. Riding | County Durham |
| Holwick | Township | 205 | Romaldkirk | Teesdale | N. Riding | County Durham |
| Hunderthwaite | Township | 280 | Romaldkirk | Teesdale | N. Riding | County Durham |
| Lartington | Township | 188 | Romaldkirk | Teesdale | N. Riding | County Durham |
| Lune | Township | 339 | Romaldkirk | Teesdale | N. Riding | County Durham |
| Mickleton | Township | 513 | Romaldkirk | Teesdale | N. Riding | County Durham |
| Laithkirk | Chapelry in Lune Township | | Romaldkirk | Teesdale | N. Riding | County Durham |
| Bowes | Parish | 850 | Bowes | Teesdale | N. Riding | County Durham |
| Bowes | Township | 763 | Bowes | Teesdale | N. Riding | County Durham |
| Boldron | Township | 169 | Startforth | Teesdale | N. Riding | County Durham |
| Brotton | Chapelry | 468 | - | Guisbrough | N. Riding | Redcar and Cleveland |
| Brotton | Township | 319 | Brotton | Guisbrough | N. Riding | Redcar and Cleveland |
| Skinningrove | Township | 63 | Brotton | Guisbrough | N. Riding | Redcar and Cleveland |
| Kilton | Township | 86 | Brotton | Guisbrough | N. Riding | Redcar and Cleveland |
| Gilmonby | Township | 87 | Bowes | Teesdale | N. Riding | County Durham |
| Barningham | Parish | 600 | Barningham | Teesdale | N. Riding | County Durham |
| Barningham | Township | 337 | Barningham | Teesdale | N. Riding | County Durham |
| Hope | Township | 41 | Barningham | Teesdale | N. Riding | County Durham |
| Scargill | Township | 106 | Barningham | Teesdale | N. Riding | County Durham |
| Newsham (part of) | Township | | Barningham | Teesdale | N. Riding | County Durham |
| Bowbank | | | ? | Teesdale | N. Riding | County Durham |
| Grassholme | | | ? | Teesdale | N. Riding | County Durham |
| Brignall | Parish | 190 | Brignall | Teesdale | N. Riding | County Durham |
| Greta Bridge | hamlet | | Brignall, Rokeby, Wycliffe | Teesdale | N. Riding | County Durham |
| Hutton Magna | Parish | 297 | Hutton Magna | Teesdale | N. Riding | County Durham |
| Lane End | hamlet | 36 | Hutton Magna | Teesdale | N. Riding | County Durham |
| Hury | | | | Teesdale | N. Riding | County Durham |
| Ovington | Township | 159 | Forcett | Teesdale | N. Riding | County Durham |
| Startforth | Parish | 782 | Startforth | Teesdale | N. Riding | County Durham |
| Startforth | Township | | Startforth | Teesdale | N. Riding | County Durham |
| Wycliffe | Parish | 165 | Wycliffe | Teesdale | N. Riding | County Durham |
| Eggleston Abbey | Township | 77 | Rokeby? | Teesdale | N. Riding | County Durham |
| Rokeby | Parish | 162 | Rokeby | Teesdale | N. Riding | County Durham |
| Marsk in Cleveland | Parish | 1,177 | Marsk in Cleveland | Guisbrough | N. Riding | Redcar and Cleveland |
| Guisborough | Parish | 2,015 | Guisborough | Guisbrough | N. Riding | Redcar and Cleveland |
| Guisborough | Market Town | 1,776 | Guisborough | Guisbrough | N. Riding | Redcar and Cleveland |
| Tocketts | Township | 43 | Guisborough | Guisbrough | N. Riding | Redcar and Cleveland |
| Hutton Lowcross | Township | 57 | Guisborough | Guisbrough | N. Riding | Redcar and Cleveland |
| Pinchinthorpe | Township | 60 | Guisborough | Guisbrough | N. Riding | Redcar and Cleveland |
| Acklam-in-Cleveland | Parish | 97 | Acklam-in-Cleveland | Stockton-upon-Tees | N. Riding | Middlesbrough |
| Linthorpe | Township | | Middlesbrough / Acklam-in-Cleveland | Stockton-upon-Tees | N. Riding | Middlesbrough |
| Ayresome | Township | | Acklam-in-Cleveland | Stockton-upon-Tees | N. Riding | Middlesbrough |
| Acklam | Township | | Acklam-in-Cleveland | Stockton-upon-Tees | N. Riding | Middlesbrough |
| Middlesbrough | Parish | 5,463 | Middlesbrough | Stockton-upon-Tees | N. Riding | Middlesbrough |
| Middlesbrough | Town | 5,709 | Middlesbrough | Stockton-upon-Tees | N. Riding | Middlesbrough |
| Kirklevington | Parish | 483 | Kirklevington | Stockton-upon-Tees | N. Riding | Stockton-on-Tees |
| Kirklevington | Township | 233 | Kirklevington | Stockton-upon-Tees | N. Riding | Stockton-on-Tees |
| Castle Levington | Township | 46 | Kirklevington | Stockton-upon-Tees | N. Riding | Stockton-on-Tees |
| Pickton | Township | | Kirklevington | Stockton-upon-Tees | N. Riding | Stockton-on-Tees |
| Low Worsall | Township | 146 | Kirklevington | Stockton-upon-Tees | N. Riding | Stockton-on-Tees |
| Barforth | Township | 114 | Forcett | Teesdale | N. Riding | County Durham |
| Easington-in-Cleveland | Parish | 791 | Easington-in-Cleveland | Guisborough | N. Riding | Redcar and Cleveland |
| Easington-in-Cleveland | Township | 588 | Easington-in-Cleveland | Guisborough | N. Riding | Redcar and Cleveland |
| Liverton | Chapelty | | Easington-in-Cleveland | Guisborough | N. Riding | Redcar and Cleveland |
| Stainton | Parish | 2,256 | Stainton | Stockton-upon-Tees | N. Riding | Middlesbrough |
| Stainton | Township | 391 | Stainton | Stockton-upon-Tees | N. Riding | Middlesbrough |
| Maltby | Township | 171 | Stainton | Stockton-upon-Tees | N. Riding | Stockton-on-Tees |
| Leven Bridge | Hamlet | | Stainton | Stockton-upon-Tees | N. Riding | Stockton-on-Tees |
| Ormesby | Parish | 851 | Ormesby | Guisborough | N. Riding | Middlesbrough |
| Ormesby | Township | 383 | Ormesby | Guisborough | N. Riding | |
| Eston | Chapelry | 285 | Ormesby | Guisborough | N. Riding | |
| Morton | Township | 34 | Ormesby | Guisborough | N. Riding | |
| Normanby | Township | | Ormesby | Guisborough | N. Riding | |
| Upsall | Township | | Ormesby | Guisborough | N. Riding | |
| Cleveland Port | Hamlet | 63 | Ormesby | Guisborough | N. Riding | |
| Upleatham | Parish | 329 | Upleatham | Guisborough | N. Riding | Redcar and Cleveland |
| Upleatham | Township | 209 | Upleatham | Guisborough | N. Riding | Redcar and Cleveland |
| Skelton | Parish | 1,053 | Skelton | Guisborough | N. Riding | Redcar and Cleveland |
| Skelton | Township | 628 | Skelton | Guisborough | N. Riding | Redcar and Cleveland |
| Moorsholm with Girrick | Township | | Skelton | Guisborough | N. Riding | Redcar and Cleveland |
| Stanghow | Township | 109 | Skelton | Guisborough | N. Riding | Redcar and Cleveland |
| Lofthouse (Loftus) | Parish | 1,091 | Lofthouse | Guisborough | N. Riding | Redcar and Cleveland |
| Markse | Parish | 1,177 | Markse | Guisborough | N. Riding | Redcar and Cleveland |
| Markse | Township | 503 | Markse | Guisborough | N. Riding | Redcar and Cleveland |
| Redcar | Chapelry | 794 | Markse / Upleatham | Guisborough | N. Riding | Redcar and Cleveland |
| Sedbergh | Parish | 4,836 | Sedbergh | | W. Riding | Cumbria |
| Sedbergh | Township | 2,268 | Sedbergh | | W. Riding | Cumbria |
| Dent | Chapelry | 1,873 | Sedbergh | | W. Riding | Cumbria |
| Garsdale with Grisdale | Chapelry | | Sedbergh | | W. Riding | Cumbria |
| Cowgill | Ecclisiastical district | 500 | Sedbergh | | W. Riding | Cumbria |
Stainton Parish (St. Peter), 1848
Guisborough
Sedbergh, 1848
Laithkirk
Loftus Parish, 1848
Easington-in-Cleveland Parish, 1848
Romaldkirk Parish, 1848
Hutton Magna Parish, 1848
Startforth Parish, 1848
Rokeby Parish, 1848
Marske in Cleveland Parish, 1848
Hutton Lowcross, 1848
Acklam-in-Cleveland Parish, 1848
Westerdale Parish (Guisborough), 1848
Brignall Parish, 1848
Gilmonby
County Durham
Boldron
Brotton (Chapelry), 1848
Ormesby Parish, 1848
Tees Valley
Barningham Parish, 1848
Skelton Parish, 1848
Bowes Parish, 1848
Skinningrove Township, 1848
Upleatham Parish, 1848