Topics > County Durham > Barningham > Barningham Parish, 1848
Barningham Parish, 1848
BARNINGHAM (St. Michael), a parish, in the union of Teesdale, wapentake of Gilling-West, N. riding of York; containing 600 inhabitants, of whom 337 are in the township of Barningham, 2 miles (S.S.W.) from Greta-Bridge. The parish includes the townships of Barningham,
Hope
,
Scargill
, and part of Newsham, and comprises 10,771 acres, of which 3,255 are common or waste: in the township of Barningham are 3620 acres. On the west are high moors and fells, but on the east is a fine and fertile champaign country, in the most open part of the dale of Greta: in his poem of Rokeby, Sir Walter Scott alludes in eulogistic terms to the scenery of this place. The river Tees flows on the north at a distance of about two miles from the village. The living is a rectory, valued in the king's books at £19.17.1., and in the patronage of the Crown, with a net income of £553: the tithes have been commuted for £356. 10., and the glebe consists of 101½ acres. The church was rebuilt about 25 years since. There is a place of worship for Wesleyans; and a school, conducted on the national plan, is endowed with about £25 per annum.
Extract from: A Topographical Dictionary of England comprising the several counties, cities, boroughs, corporate and market towns, parishes, and townships..... 7th Edition, by Samuel Lewis, London, 1848.
Barningham
Scargill, 1848
Parts of Yorkshire now in County Durham, Cumbria, and Tees Valley
Hope, County Durham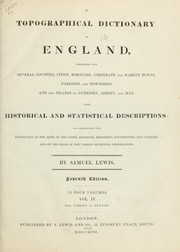 A topographical dictionary of England, Samuel Lewis, 7th Ed., 1848
- A topographical dictionary of England comprising the several counties, cities, boroughs, corporate and market towns, parishes, and townships, and the islands of Guernsey, Jersey, and Man, with historical and statistical …
---
Added by
Simon Cotterill
Hope, County Durham
- Overview Map The hamlet of East Hope and West Hope Farm are located about 5 miles south of Barnard Castle in County Durham, near the edge of The Stang (forest). …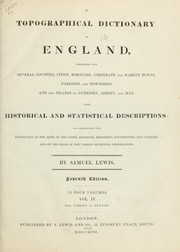 Scargill, 1848
- SCARGILL, a township, in the parish of Barningham, union of Teesdale, wapentake of Gilling-West, N. riding of York, 3½ miles (S.W. by W.) from GretaBridge; containing 106 inhabitants. It comprises …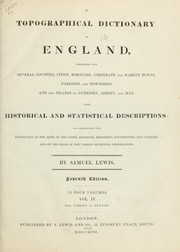 A topographical dictionary of England, Samuel Lewis, 7th Ed., 1848
- A topographical dictionary of England comprising the several counties, cities, boroughs, corporate and market towns, parishes, and townships, and the islands of Guernsey, Jersey, and Man, with historical and statistical …
---
Added by
Simon Cotterill
Hope, County Durham
- Overview Map The hamlet of East Hope and West Hope Farm are located about 5 miles south of Barnard Castle in County Durham, near the edge of The Stang (forest). …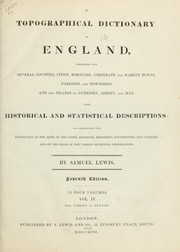 Scargill, 1848
- SCARGILL, a township, in the parish of Barningham, union of Teesdale, wapentake of Gilling-West, N. riding of York, 3½ miles (S.W. by W.) from GretaBridge; containing 106 inhabitants. It comprises …
---