Topics > Northumberland > Civil Parishes in Northumberland > Birtley Civil Parish > Birtley Parochial Chapelry 1855
Birtley Parochial Chapelry 1855
Extract from: History, Topography, and Directory of Northumberland...Whellan, William, & Co, 1855.
BIRTLEY parochial chapelry was separated from the parish of Chollerton in 1765, and received an independent jurisdiction. It includes the townships of Broomhope with Buteland, and anciently formed part of the barony of Prudoe. It comprises an area of 6,720 acres, and the rateable value is £3,703 15s. Population in 1801, 490; In 1811, 505; In 1821, 480; In 1831, 447; In 1841, 472; and in 1851, 428 souls. The north-east part of this chapelry is mountainous and sterile, but on the banks of the north Tyne, the soil is tolerably fertile. Both coal and lime are found here. It is principally the property of the Duke of Northumberland, Mr Dunn Esquire, Mr Davison, and captain Haggerston. The Duke of Northumberland is Lord of the Manor.
VILLAGE OF BIRTLEY is irregularly built, and consists principally of thatched houses. It is situated 11 miles north by West of Hexham, and 5 1/2 miles N.N.W, of Chollerton. The Chapel is a neat stone edifice, but very limited in its dimensions. The living, a perpetual curacy, in the archdeaconry of Northumberland and Deanery of Bellingham, is rated in the parliamentary returns at £140; gross income, £100. Patron, the Duke of Northumberland; Incumbent, the reverend W H Wilson. The petty tithes are commuted for £128, payable to the vicar of Chollerton, the corn tithes amounting to about £80 per annum, are payable to R.W. Grey Esquire, owner of the Chipchase estate, and the Chapel register commences in 1728. The National School, erected by subscription in 1834, at a cost of £130 is a good stone building situated in the centre of the village. In 1837, £5 per annum was granted to this school by the trustees of Betton's charity, and in 1850, the Duke of Northumberland endowed it with the sum of £7 pounds a year. For these two grants a number of poor children are educated without payment. There is also a day school here, which was established in 1814, and to which the Duke of Northumberland pays £3 per annum for the free education of five poor children of Birtley chapelry. It is conducted by Mr Thomas Stokoe. There is also another school which is respectively attended and is under the superintendence of Miss Isabella Robson.
BIRTLEY HALL, the property of the Duke of Northumberland, and the residence of Mrs Frances Crowther, is a neat stone edifice, erected upon a portion of the site occupied by the old hall, part of whose ruins still remain. COUNTESS PARK, the residence of Mr Thomas Robson, is pleasantly situated on the east side of the north Tyne and is surrounded by extensive plantations. The remains of an old camp, or "station", are still visible in this vicinity. REEDSMOUTH is a hamlet in this Township, situated at the confluence of the Reed and North Tyne rivers, 2 miles east by South of Bellingham.
BROOMHOPE WITH BUTELAND, a township in this chapelry, is situated 1 mile and 1/2 N. N. W. of Birtley, and is the property of Greenwich hospital; it's rateable value, population, etc.,are included in the returns of the chapelry.
DIRECTORY
Beggs John, surgeon, Reedsmouth Hall

Elliot Joan, shoe, clog, and last maker

Elliot Thomas, shopkeeper

Hedley John, coal owner, Tone colliery

Lowther Mrs Frances, Birtley Hall

Melbourne George, parish clerk

Millburn James, shoemaker

Ridley Elizabeth, vict. Percy Arms

Robson Isabella, day school

Robson John, joiner

Robson Thomas, wood merchant and shopkeeper

Stokoe Thomas, day school

Short Joseph, schoolmaster and registrar of births and deaths for Kirkwhelpington district, Birtley

Urwin Henry, Tailor

Urwin James, Shoemaker

Westwick John, blacksmith

Farmers

Armstrong John, and corn miller, Reedsmouth

Charlton Joseph, Tone Hall

Charlton Gilbert, Birtley

Charlton William, Birtley Hill

Davison John, Steel and Broomhope

Forster Christopher, Reedsmouth

Hutchinson Ralph, Carry House

Jobson William, Buteland

Nicholson Jane, Tone Quarry House

Robson Percy and Thomas, Low Shields Green

Robson Thomas, and wood merchant, corn and sawmills, Countess Park

Simpson William and Thomas, Low Carry House

Smith George, Birtley Shields

Stokoe John, Warkshaugh Bank
Carrier to Hexham: Thomas Stokoe, from Birtley, on Fridays.
Birtley Civil Parish
Buteland
Broomhope
Birtley
Redesmouth
Birtley Chapelry (Northumberland), 1848
Northumberland Parishes and Townships - 1855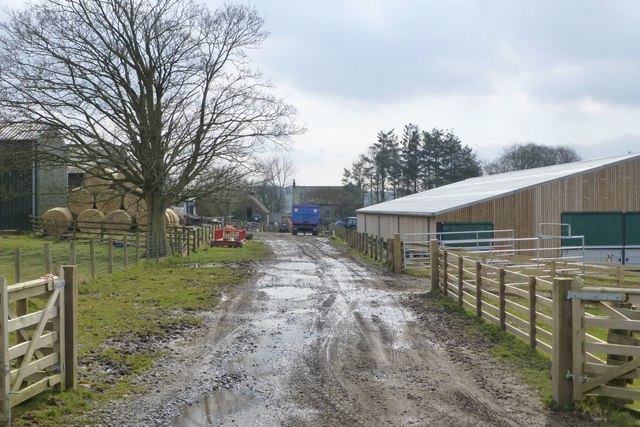 Broomhope
- Overview Map Broomhope is a hamlet in Northumberland, located in the valley of Broomhope Burn. Historically, Broomhope, along with nearby Buteland formed a township in the ancient chapelry of Birtley. In …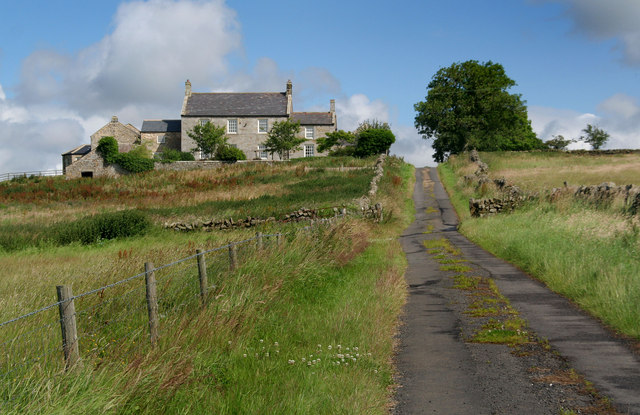 Buteland
- Buteland is a hamlet in Northumberland located just under a mile south-east of Redesmouth. There are earthwork remains of a deserted medieval village here.[1] Buteland, along with Broomhope, formed a …
Birtley
- Overview Map Street View Birtley is a village in Northumberland, located about 4 miles south-east of Bellingham and 9 miles north of Hexham. St Giles' Church here, dates from the …
Redesmouth
- Overview About Redesmouth Map Street View   Redesmouth is a village in Northumberland, England, just over 1 mile to the south-east of Bellingham. Governance Redesmouth is in the parliamentary constituency …
---