Topics > Carlisle > State Management of Public Houses (1916 - 1971)
State Management of Public Houses (1916 - 1971)
The Carlisle and District State Management Scheme operated from 1916 to 1971.
The State Management Scheme was the nationalisation of the brewing, distribution and sale of liquor in three districts of the United Kingdom from 1916 until 1973.
The main focus of the scheme, now commonly known as the Carlisle Experiment, was Carlisle and the surrounding district close to the armament factories at Gretna, founded in 1916 to supply explosives and shells to the British Army in the First World War. However, there were three schemes in total: Carlisle and Gretna, Cromarty Firth, and Enfield. In 1921 Carlisle and Gretna was split into two separate areas. Carlisle was the larger part and supplied some beer to Gretna. In 1922 the Enfield scheme ended and its public houses were sold back to private enterprise.
The scheme was privatised by Edward Heath's Conservative Government in 1971 and its assets were sold at auction in six lots, mostly to established brewing interests.
Ethos
A central pillar of the scheme was the ethos of disinterested management: public house managers had no incentive to sell liquor, which supported the aim of reducing drunkenness and its effects on the arms industry. From 1916 to 1919 the scheme had a "no treating" policy, forbidding the buying of rounds of drinks.
Architecture
The scheme also involved the refurbishment of public houses, and the demolition and replacement of substandard premises. Most of the new premises were designed by the scheme's chief architect, Harry Redfern in his New Model Inn style, which influenced the design of public houses in the rest of the UK.
Text from
Wikipedia
, available under the Creative Commons Attribution-ShareAlike License (accessed: 04/12/2020).
Visit the page:
State Management Scheme
for references and further details. You can contribute to this article on Wikipedia.
Carlisle
The Ship Inn, Thursby
Howard Arms, Carlisle
The Apple Tree, Carlisle
The Redfern, Etterby
Cumberland Inn, Carlisle
The Spinners Arms, Cummersdale
1916
The Crown and Thistle, Rockcliffe
The Blue Bell, Dalston
Public Houses The Apple Tree, Carlisle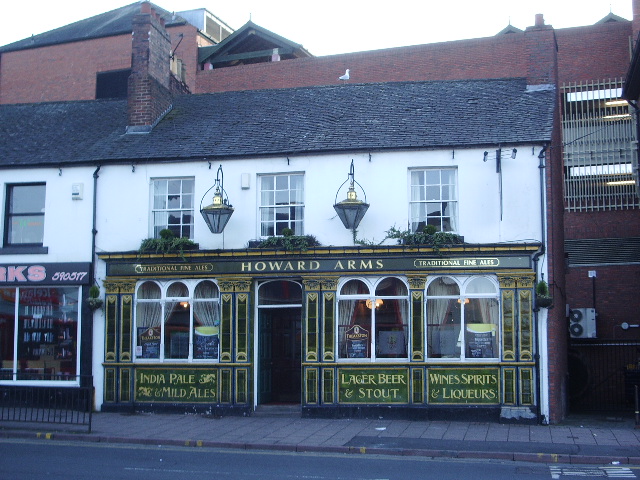 Howard Arms, Carlisle
- Overview Map Street View The Howard Arms is a public house on the west side of Lowther Street in Carlisle. Originally, it was one of 2 adjoining houses built in …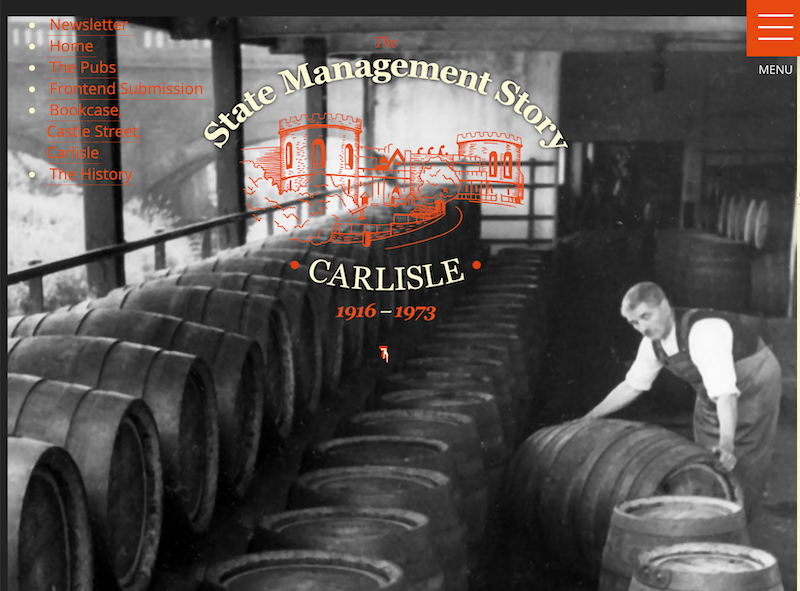 State Management Story - Carlisle - 1916-1971
- Website commissioned by Carlisle City Centre Business Group with funding from the Heritage Lottery Fund. "In 1916, as an attempt to curb the enthusiasm of Carlisle's drinking classes, many pubs …
---
Added by
Simon Cotterill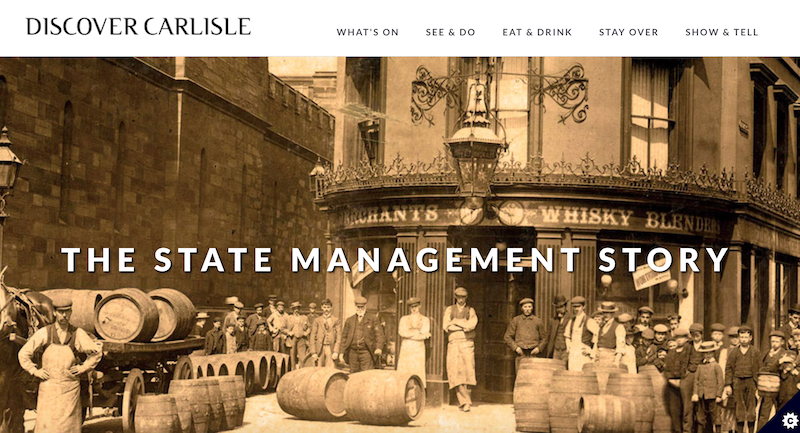 The State Management Story
- "The State Management Scheme was introduced into Carlisle and the surrounding area in 1916 as an attempt by the Government to control the drinking habits of the people in the …
---
Added by
Simon Cotterill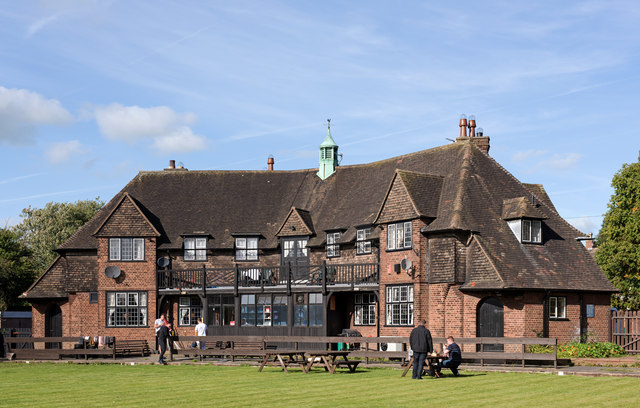 The Redfern, Etterby
- Overview Map Street View The Redfern is a public house located on Kingmoor Road, in the Etterby area of Carlisle. It was opened on the 1st of October 1940 and …
Cumberland Inn, Carlisle
- Overview Map Street View The Cumberland Inn, no. 22 Botchergate in Carlsile is public house built under the Carlisle and District State Management Scheme. Designed by Harry Redfern in a 'Tudor …
The Blue Bell, Dalston
- Overview Map Street View The Blue Bell is a public house on the east side of The Square in Dalston. It dates from the early 18th century and is a …
The Ship Inn, Thursby
- Overview Map Street View The Ship Inn is located by The Green in Thursby. The inn probably dates from the late 18th century and has former stable buildings; it was …
The Spinners Arms, Cummersdale
- Overview Map Street View The Spinners Arms is a public house in Cummersdale. It was built from 1929-1930 by Harry Redfern for the Carlisle District State Management Scheme. The pub …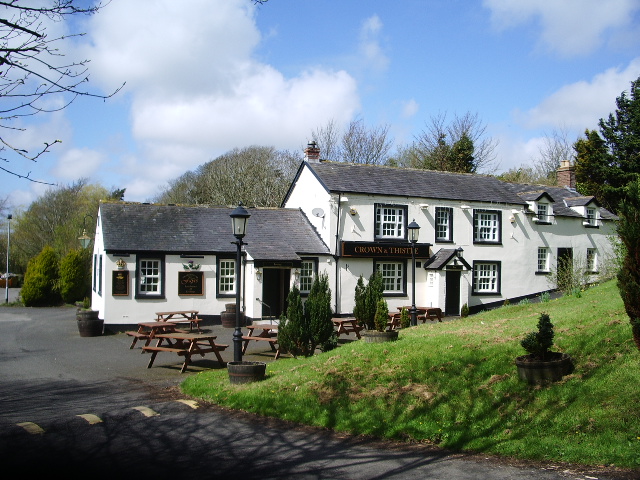 The Crown and Thistle, Rockcliffe
- Overview Map Street View The Crown and Thistle is a public house and resturant in Rockcliffe, Cumbria. The building dates from the 19th century, with a 20th century extention.[1] The …
---