Topics > County Durham > Civil Parishes in County Durham > Eldon Civil Parish
Eldon Civil Parish
Population: 387 (2011 Census).
Eldon Civil Parish is located in County Durham, about 1½ miles south-east of Bishop Auckland and 1 mile north-east of Shildon. The civil parish includes the village of Eldon, the smaller settlement of Old Eldon, and surrounding area. The parish was created on the 1st of April 2003; the village had previously been part of Shildon Civil Parish.
Historically, Eldon was a township in the ancient Parish of St. Andrew Auckland. Later, Eldon was a district which included Eldon, Old Eldon, and Eldon Lane (the War Memorial for the district is located in the churchyard of St Mark's Church in Eldon).

Listed buildings and scheduled monuments in Eldon Civil Parish, County Durham, from the National Heritage List for England.
| Structure | List No. | Grade | Built~ | Note |
| --- | --- | --- | --- | --- |
| Eldon War Memorial | 1452756 | II | 1921 | St Mark's Churchyard |
Primary source: the National Heritage List for England - NHLE is the register of nationally protected historic buildings and sites in England, including listed buildings, scheduled monuments, protected wrecks, registered parks and gardens, and battlefields. The list is maintained by Historic England. Check NHLE for updates and new entries. Secondary sources: British Listed Buildings and Keys to the Past.
Civil Parishes in County Durham
Old Eldon
Eldon Township, 1848
Eldon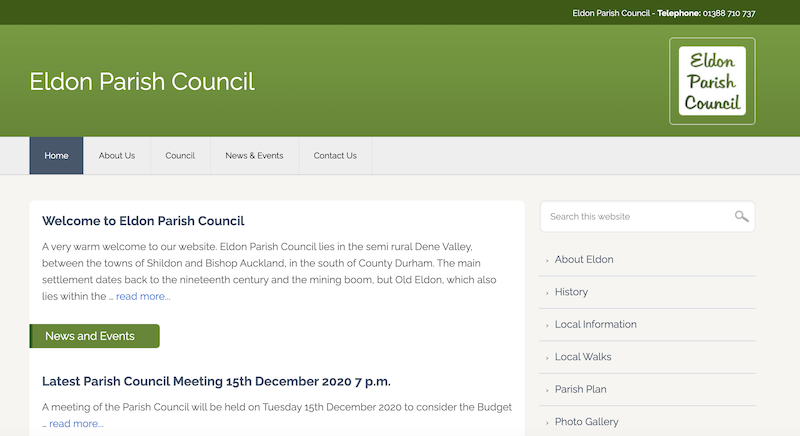 Eldon Parish Council
- "....Eldon Parish Council lies in the semi rural Dene Valley, between the towns of Shildon and Bishop Auckland, in the south of County Durham. The main settlement dates back to …
---
Added by
Simon Cotterill
Eldon
- Overview Map Street View Eldon is a village in County Durham, located about 1½ miles south-east of Bishop Auckland and 1 mile north-east of Shildon. Eldon Community Centre is located …
Old Eldon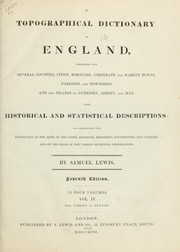 Eldon Township, 1848
- ELDON, a township, in the parish of St. Andrew Auckland, union of Auckland, S. E. division of Darlington ward, S. division of the county of Durham, 3½ miles (S.E. by …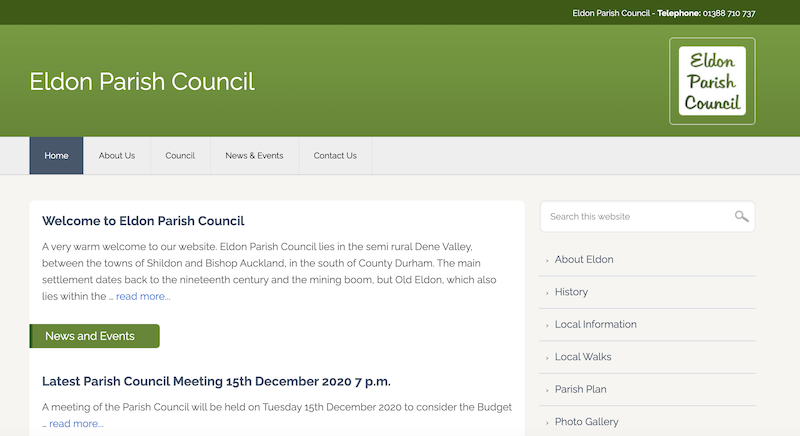 Eldon Parish Council
- "....Eldon Parish Council lies in the semi rural Dene Valley, between the towns of Shildon and Bishop Auckland, in the south of County Durham. The main settlement dates back to …
---
Added by
Simon Cotterill
Eldon
- Overview Map Street View Eldon is a village in County Durham, located about 1½ miles south-east of Bishop Auckland and 1 mile north-east of Shildon. Eldon Community Centre is located …
Old Eldon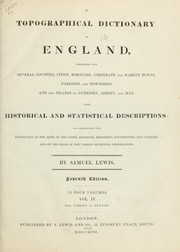 Eldon Township, 1848
- ELDON, a township, in the parish of St. Andrew Auckland, union of Auckland, S. E. division of Darlington ward, S. division of the county of Durham, 3½ miles (S.E. by …
---