Topics > County Durham > Cleatlam
Cleatlam
Cleatlam is a village in County Durham, located about 4½ miles north-east of Barnard Castle and 10 miles north-west of Darlington. Historically, Cleatlam was a township, largely in the ancient parish of Staindrop. Cleatlam Hall is located at the east end of the large village green. Today, the village and surrounding area form Cleatlam Civil Parish.
CLEATLAM, a township, partly in the parish of Staindrop, partly in that of Gainford, and partly in that of Winstone, union of Teesdale, S. W. division of Darlington ward, S. division of the county of Durham, 2 miles (S.S.W.) from Staindrop; containing 95 inhabitants. The township comprises 1,098a. 1r. 28p., of which 612 acres are arable, 451 meadow and pasture, and 34 woodland. The soil is mostly a strong clay, and the surface chiefly elevated ground, commanding extensive views of the surrounding country, including the castles and parks of Raby and Streatlam, and in the distance the Cleveland hills: freestone is quarried for building purposes. In the centre of the village is an ancient cross. The tithes have been commuted for £131. 12. payable to the rector of Winstone, and £21 to the vicar of Gainford: the Duke of Cleveland is impropriator of the lands situate in the parish of Staindrop.
Extract from: A Topographical Dictionary of England comprising the several counties, cities, boroughs, corporate and market towns, parishes, and townships..... 7th Edition, by Samuel Lewis, London, 1848.
Cleatlam is a village in County Durham, in England. At the 2011 Census the population was less than 100. Information is now maintained under the parish of Staindrop. It is situated a few miles to the west of Darlington.
County Durham
Historic Buildings and Monuments in Cleatlam Civil Parish
Cleatlam Civil Parish
South Cleatlam
Staindrop Parish, 1848
Gainford Parish, 1848
Cleatlam Hall
Village Cross, Cleatlam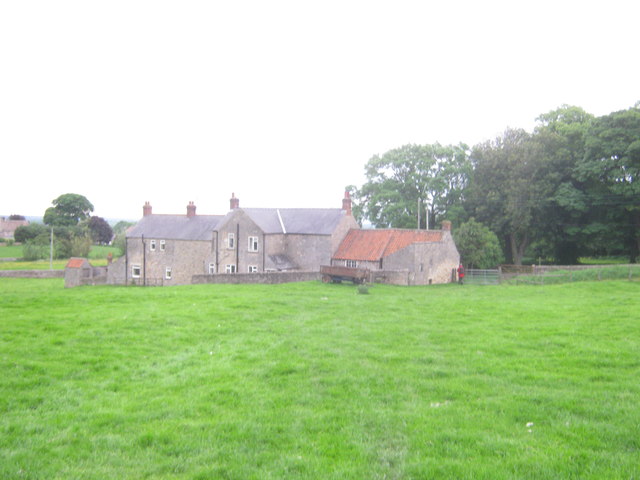 Historic Buildings and Monuments in Cleatlam Civil Parish
- Listed buildings and scheduled monuments in Cleatlam Civil Parish, County Durham, from the National Heritage List for England[1]. Use the Search (below) if looking for a specific building / monument. …
---